Celebrate Michigan Wine Month 2017
Choose your own wine adventure with a handy new map tool from Michigan Wines. With the countryside in bloom, there is no better time to plan a wine, camp & trail adventure. Michigan Wine Month celebrates the unveiling of a new map feature in partnership with Michigan's DNR.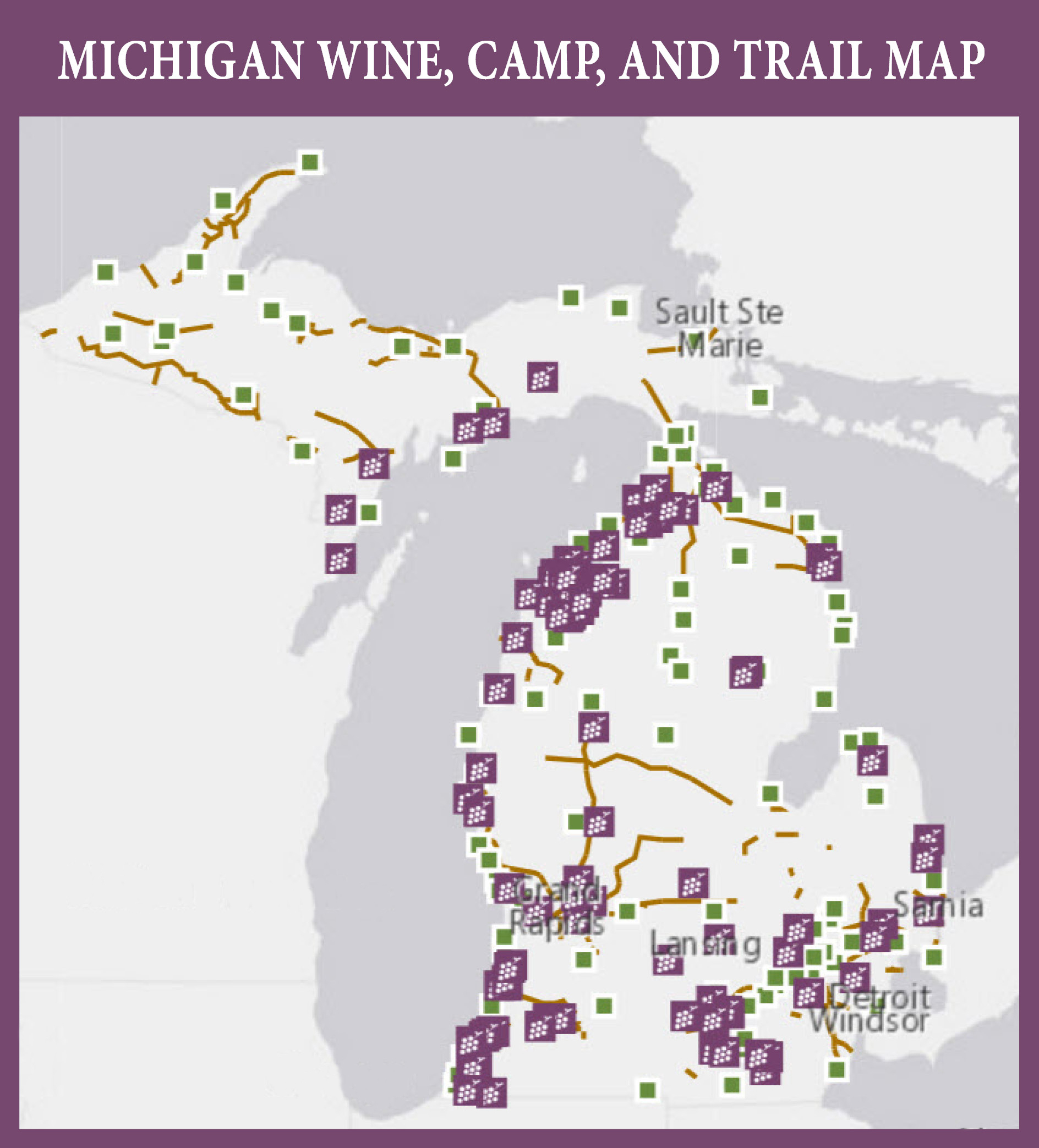 Check as many filters as you'd like along your tour—including wineries, campgrounds, state parks and trails! Enjoy the bounty of Michigan agriculture and natural resources with a nice hike followed by a winery visit. Plan your trip at
michiganwines.com/wine-adventure
. Tag #miwineadventure along your trip!
Wineries throughout the state are beginning to unveil wines from their bountiful 2016 crop. Now is the time to sample crisp, refreshing whites and supple Rosé wines in tasting rooms across Michigan. There are many events happening throughout the state to celebrate Michigan Wine Month, so be sure to check the events calendar on
michiganwines.com
and celebrate!