Add These 7 Detroit Summer Events to Your List
Detroit is diverse, determined and dazzles residents and visitors alike. Why are our festivals and events so widely attended? Because we add a special ingredient to each of them: soul.
You can attend a car event nearly anywhere around the country, but the Motor City has the largest, free one-day car cruise full of gearheads and every type of car imaginable. You can listen to a DJ mix some beats on stage, but the birthplace of Techno has a 3-day massive gathering of international artists mixing never-before-heard tracks in front of thousands of techno diehards.
There is plenty to do this summer in Detroit, so browse these seven major summer attractions and plan your trip to The D today.
1. Movement
May 28-30
Hart Plaza
Approximately 120 performances across six technologically-rich outdoor stages including a 3-D show, a posh VIP setting located behind the main stage, dozens of official afterparties, an interactive technology center featuring the hottest gear in the industry and several art displays to stimulate the senses all inside Detroit's legendary Hart Plaza on Memorial Day weekend - Detroit knows how to have a good time.
Since its inception, Movement has been globally recognized as one of the most influential festivals in the country for its unique programming as well as its long-standing tradition of promoting a wide spectrum of up-and-comers, local luminaries and pioneers of electronic music, in the birthplace of Techno.
2.Chevrolet Detroit Belle Isle Grand Prix
June 3-5
Belle Isle
, Detroit
Sit trackside and watch your adrenaline increase as the cars zip along the 2.4 mile track at speeds of 190 mph. The event features the cars of the Verizon IndyCar Series, the WeatherTech SportsCar Championship and the trucks of the SPEED Energy Stadium SUPER Trucks presented by TRAXXAS. There's plenty to do for families including fun carnival-like games, concerts from major performers and interactive displays.
3. Motor City Pride Festival & Parade
June 11-12
Hart Plaza
Live entertainment throughout the weekend and a selection of unique shops lead up to the highly anticipated Motor City Pride Festival & Parade. Detroit hosts the largest LGBTQ pride event of its kind in Michigan so if you are looking for an empowering weekend, look no further than Hart Plaza on June 11-12.
4. Concours d'Elegance of America
July 29-31
Inn at St. John's
Attention elite auto owner: display your world-class cars from every era and celebrates classic, rare, collectible and prestigious automobiles alongside an art exhibit and vintage auto auction at Concours d'Elegance of America. And for the enthusiasts, this is your chance to admire and adore the cars like never before. Exhibition showcases beautifully display art on wheels. If you're interested in the art of the automobile, this is an event you can't miss.
4. Maker Faire
July 30-31
The Henry Ford
Thomas Edison would be proud. Maker Faire is a collection of actual and wannabe scientists who build really cool things! Hundreds of new makers typically join Maker Faire veterans Life-Size Mousetrap, Eepy Bird(the Coke and Mentos guys) and the 64-by-26-foot fire-breathing dragon Gon KiRin in building and showcasing their projects - it's like attending an entertaining and awesome science fair but on a grand scale, at The Herny Ford. The Detroit location is one of seven national major Maker Faires, so visitors come from far and wide to see and show their "makes".
6.Woodward Dream Cruise
August 20
Woodward Ave. between the cities of
Ferndale
and
Pontiac
.
Imagine a place, or corral, where you can park your favorite muscle car and hang out with other owners who share your passion. Then imagine admiring and talking to kit car gearheads who built cars from the ground up. Imagine a 4-lane boulevard packed with shiny, rare cars cursing from sun up to past sun down.
Now stop imaging because it's real - it's the Woodward Dream Cruise, the largest, free, one-day car event where enthusiasts and newbies meet for one reason: to appreciate the automobile.
7. African World Festival
August; Dates TBD
The Charles Wright Museum of African American History
This free cultural extravaganza weekend includes live performances, poetry, arts, crafts and African drumming you'll have to see to believe. Celebrate with over 150,000 attendees worldwide. Eat ethnic cuisines and dance to music, perfect for the whole family.
Which of these events are you most looking forward to? Share by commenting below!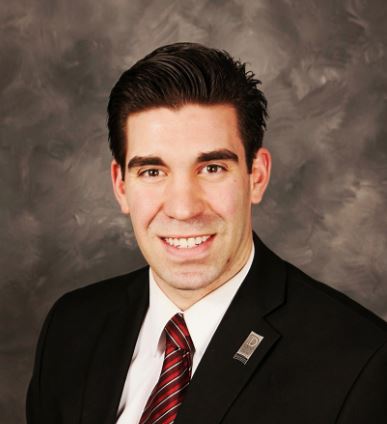 Dan Fuoco is the Interactive Marketing Manager for the Detroit Metro Convention & Visitors Bureau (VisitDetroit) and is responsible for building and engaging with the community via social media. He has been interviewed by Marketing Sherpas for two social campaigns: once for a USA Today social voting campaign focused on Detroit sports whose results saw more than 4 million Twitter impressions and another for an email marketing campaign that earned 1,400+ subscribers in less than 8 days.Dan is active in two groups that he co-founded: "Social Media in The D" and "Tour Michigan". These groups of professionals practice social media both in metro Detroit and statewide. Follow him on Twitter, Instagram and periodically on Pinterest.