13 Romantic Ways to Celebrate Valentine's Day in Pure Michigan
Michigan's snow-capped trees and sparkling lights make it an ideal romantic destination this February. Whether you're bundled up north, hustling and bustling in the southeast, or trekking through Grand Rapids, you can't forget your sweetie this week.
With Valentine's Day nearing, Alex Beaton of The Awesome Mitten invites you to celebrate in thirteen romance-inducing ways throughout the state.
1.
Trattoria Stella
Trattoria Stella in Traverse City
is tucked away in the lower levels of the former State Hospital grounds, now known as the Grand Traverse Commons. Nestled underground with low lighting and exposed brick walls, Stella has a romantic atmosphere year round. They boast a selection over 200 wines, all carefully curated to complement their menu, which changes daily and features locally sourced ingredients. Though they do not have anything special happening for Valentine's Day, make reservations soon; this place fills up fast, regardless of the day.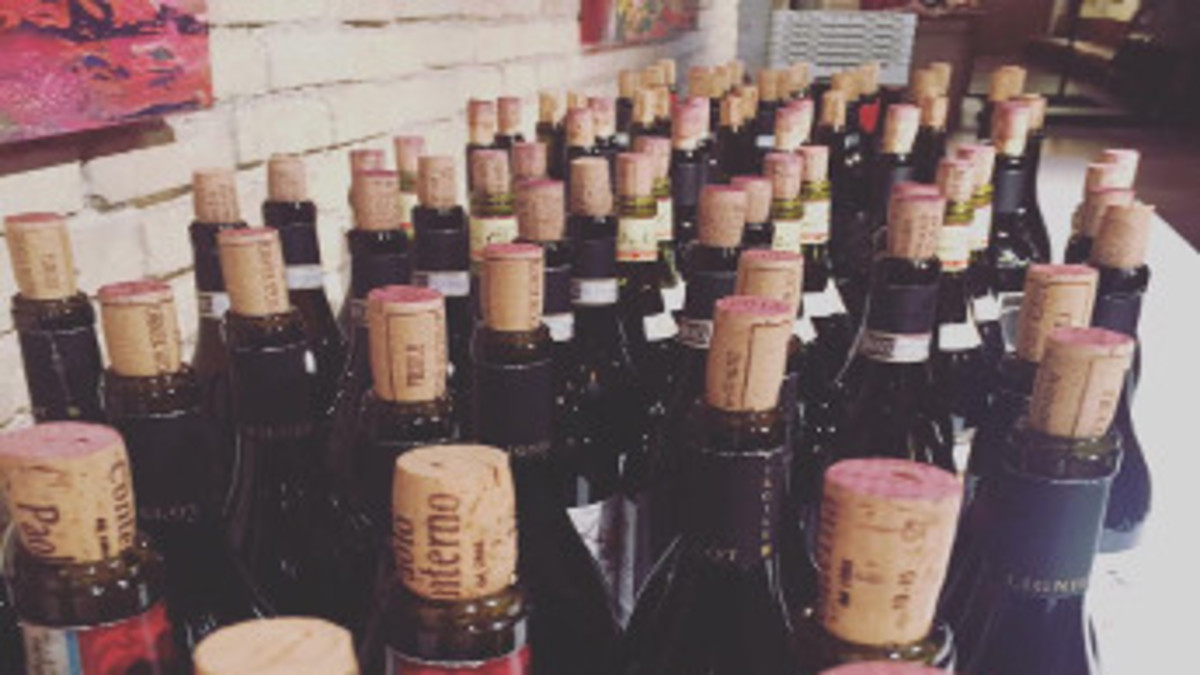 2.
Sava's State Street Cafe
Sava's, an
Ann Arbor
favorite, is the perfect place to go if you're looking for amazing food at a moderate cost in a place that lacks pretentiousness. The menu is endless, including items like a Ham, Spinach, Brie and Pear Panini; Black and Bleu Filet Bites; Butternut Squash Ravioli; and Barbeque Tofu. To compliment your dinner, Sava's has an extensive collection of specialty drinks. While dinner is great here, we would recommend starting a new tradition with your sweetheart: a Valentine's Day breakfast. Sava's is not to be missed!
3. Mackinac Island

Why on earth someone would venture over to Mackinac Island in the winter? Because it is truly magical. You can get to the island via air taxi and, once you arrive, rent some snowshoes to get around. Many places are closed on the island in the winter, but for lodging we recommend The Cottage Inn; this cozy bed and breakfast offers complimentary fudge! Few restaurants on open on the island, but the island keeps an up to date listing on their website. What do you do on a this deserted island? Wander around on your snowshoes or cross country skis to enjoy the quiet beauty of Mackinac Island and the lakes that surround her.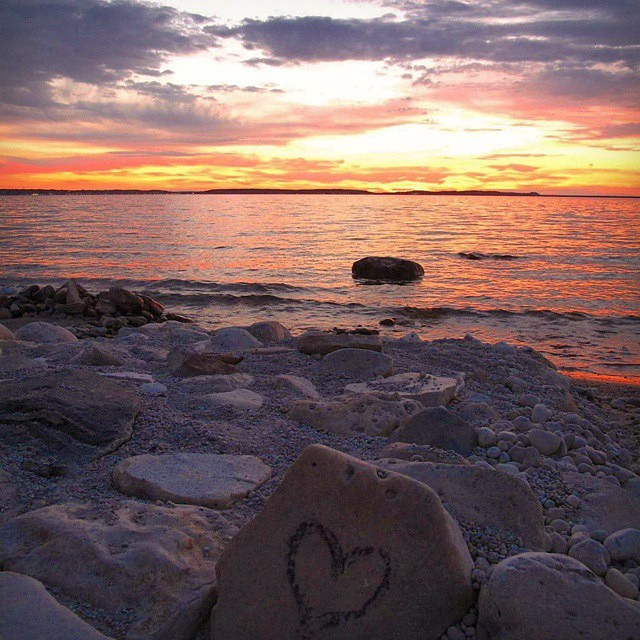 4. Michigan By the Bottle Tasting Room

Recently opened in Shelby Township, Michigan By The Bottle Tasting Room features wines from six Michigan wineries: Chateau Aeronautique, Chateau de Leelanau, Domaine Berrien Cellars, Gill's Pier Vineyard & Winery, Peninsula Cellars and Sandhill Crane Vineyards. Plan on spending the night in with your sweetheart? Stop by the tasting room and pick up a bottle of wine and some chocolates - they've got specials that make for easy one-stop shopping! Have dinner plans at a fancy restaurant? Make the tasting room your nightcap destination. Are you single? Or have a significant other that hates Valentine's Day? The tasting room will be offering free truffles to ladies who purchase a flight from 5pm-9pm on Thursday!
5. The Michigan Theater

Dinner and movie might seem like a pretty ordinary date, but what if that movie was the classic An American in Paris and it was being shown at a historic theater? The Michigan Theater in Ann Arbor first opened in 1928 to show vaudeville and silent films; today, it operates as a non-profit that is home to the Ann Arbor Symphony and specialty film showings. On Valentine's Day, they will be screening An American in Paris, starring Gene Kelly, at 8pm, with a chocolate and champagne reception preceding the film. Space is limited, so be sure to RSVP.
6. Reserve

Reverse is a wine bar located in downtown Grand Rapids. The interior is stark, upscale, hip and yet surprisingly unintimidating. Don't know that much about wine? Don't worry! The staff at Reserve are experts and more than happy to share their knowledge and make recommendations. Executive Chef Matthew Millar, a James Beard Award finalist in 2012, has created a special three course fixed menu for Valentine's Day that includes grilled beef heart, duck breast and chocolate cake.

7. Ice Skating

What could be more movie-like and picturesque than ice skating in the park after a romantic dinner? Many cities have skating ponds in the winter time, but Detroit and Grand Rapids are home to two of the best. In Grand Rapids, Rosa Parks Circle turns into a skating rink; admission only $1.00 and skate rentals free with ID. Located in the heart of the city, (and just kitty corner from Reserve, #6) you can easily grab a candlelit dinner with your sweetie before walking to the skating pond. In Detroit, Campus Martius Park is home to a skating rink January through March. Admission varies by age; for those 13-49 it is only $7, with skate rental being an additional $3. Also located right downtown, there are a plethora of dining choices; if you don't want to venture too far, try the Fountain Bistro located in the park with a great view!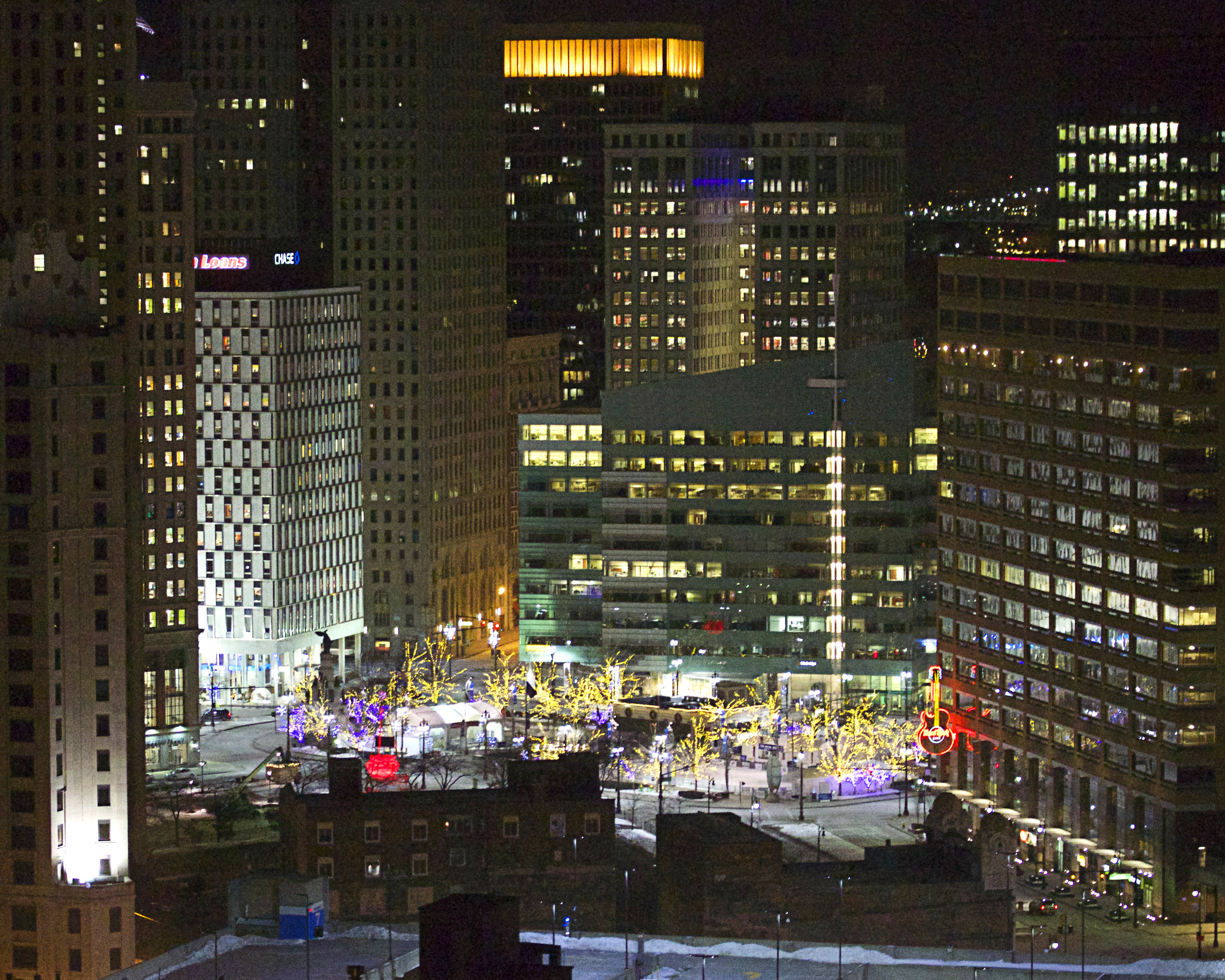 8. Cafe Cortina

Cafe Cortina, a traditional Italian restaurant located in Farmington Hills, is commonly referred to as one of Michigan's "best kept secrets" and a destination for foodies from around the world. Don't go here expecting to be in and out in an hour, though; just like in Italy, Cafe Cortina specializes in six course, luxurious meals. While they don't have a set Valentine's Day menu, they are happy to make recommends to you while you are there. A few things to look out for are Intermezzo Wildberry Granita (vin cotto wine reduction over iced granita) and Gnocchi (little pillows with a fresh pear tomato and basil sauce). Reservations are advised.

9. Food Dance

Food Dance is a farm to table restaurant located in Kalamazoo. For Valentine's Day, they will have a special fixed menu with a few options such as citrus marinated salmon, oxtail bolognese with gnocchi, and crab lasagna. Not only do they have a fantastic restaurant with Michigan beers, wines, and cheeses, but they also have a little market where many of these items can be purchased for you to take home! Book reservations for a romantic dinner or pick up the local ingredients you need to make your Valentine's Day "Michigan Made."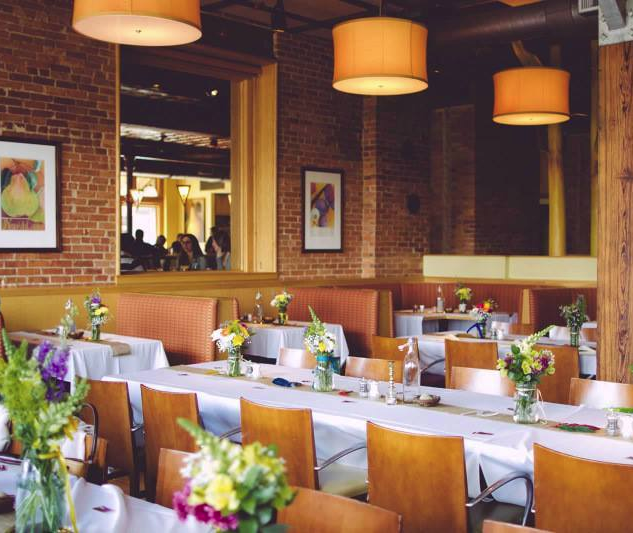 10. The Table

The Table is a fine dining experience tucked away in the H Hotel in Midland. Recommended entrees include the Persimmon and Mango Salad, Fontina Cheese Ravioli, and the Braised Rabbit. The Table also features an extensive wine list that is sure to set the mood.

11. Maru

Maru is a Japanese restaurant specializing in sushi with locations in Okemos and Grand Rapids. Their rolls are very unique and have great names like "Sexy Bacon", "Ocean's Eleven," and "Lollipop." Both locations serve alcohol and, according to their Facebook page, they are working on a very special Valentine's Day cocktail!
12. Boulevard Inn & Bistro

Looking for a romantic overnight trip? The Boulevard Inn & Bistro in St. Joseph is just the spot. Even if you're only venturing out for dinner, The Bistro has an extensive menu of locally sourced entrees. In addition to offering the traditional steak options, the menu also features Grilled Ahi Tuna and Duck Confit. If you plan on spending the night, book the "Romance on the Boulevard" package which includes accommodations in a spacious suite, a champagne, fruit and cheese basket, a dozen long stemmed roses, a box of Kilwin's premium chocolates, made-to-order breakfast for two at The Bistro, and a late check-out time of 2pm!

13. Get Outdoors & Celebrate in Michigan's Parks!

Look forward to skygazing, bonfires, evening snowshoeing, photo scavenger hunts, and coffee tastings! Activities are happening at Williams Mitchell State Park in Cadillac, Wilderness State Park in Emmet County, Proud Lake Recreation Area in Commerce Township, Muskegon State Park in Muskegon County, Holly State Recreation Area in Holly, and Pinckney State Recreation Area in Pinckney.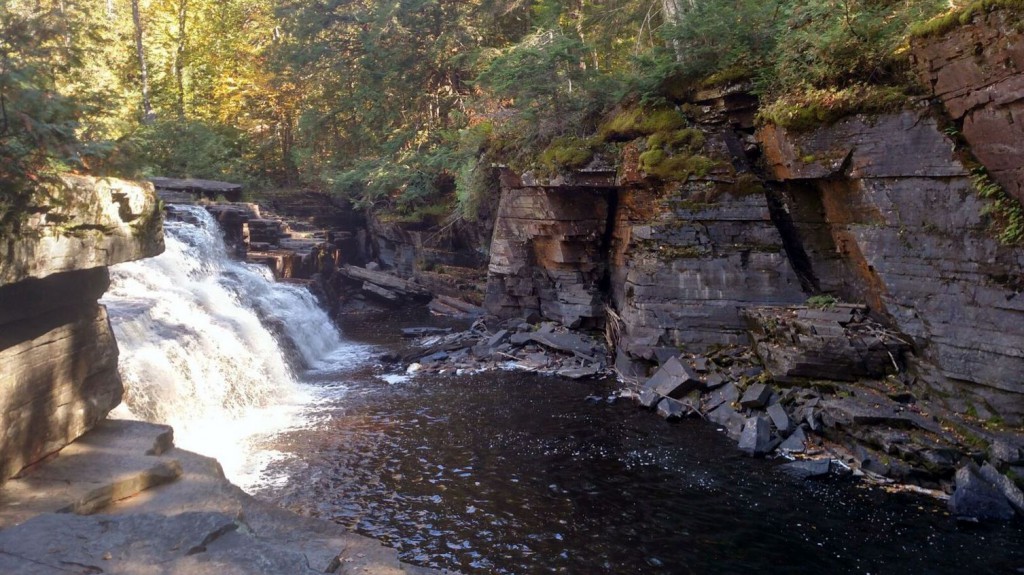 Alex Beaton is the Founder of The Awesome Mitten. A Michigan native, she grew up in Traverse City, went to college in East Lansing, and now calls Grand Rapids home. A foodie and lover of Michigan craft beer, she instagrams way too much of her life. She enjoys going on weekend adventures throughout Michigan, which can be followed on the Awesome Mitten's social media account: Facebook, Twitter, Instagram, Pinterest, and Foursquare.