Detroit Jazz Festival Brings Amazing Music, Fireworks to the Heart of Downtown Detroit
Detroit may be known for Motown, but each Labor Day weekend for the past 34 years the sounds of world-class jazz takes over Downtown Detroit. Today, Chris Collins, artistic director for the Detroit Jazz Festival fills us in on what's in store for the four-day festival that starts Friday.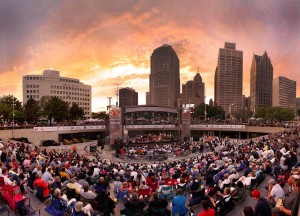 Q: Can you tell us more about the Detroit Jazz Festival and your role?A:
The
Detroit Jazz Festival
is a really a cultural tour-de-force for Detroit region and throughout the jazz world. It's the world's largest free jazz festival and was recently voted by
JazzTimes
magazine readers as the one of the top two festivals in North America. Every Labor Day for 34 years running, this festival has brought some of the greats of this true American art form to the heart of Detroit for four days of music on four stages, three in
Hart Plaza
and one in
Campus Martius
. The festival attracts more than 100,000 people over four days and nearly 25 percent are from out of state, and we have an economic impact in the tens of millions, so it's a cultural and economic driver for Southeast Michigan
While the festival weekend is our most visible event, many people don't realize that the Detroit Jazz Festival is a year-round happening. We have events throughout the year such as a Duke Ellington tribute with saxophonist James Carter, a Detroit native, at the Fillmore last March; our Detroit Divas Sing Sing Sing event annually at the Edsel and Eleanor Ford House in Grosse Pointe which is tonight, Aug. 23; and then our Nov. 2 event at Orchestra Hall featuring world-renown saxophonist Wayne Shorter, with Grammy-winner Esperanza Spalding, and the DSO. These are events that are designed to keep the spirit of the festival prevalent throughout the year.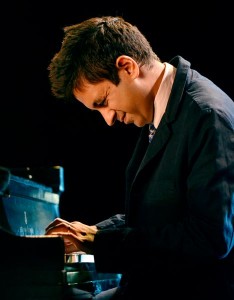 Q: What can visitors expect at this year's festival?A:
So this year once again, we have a world-class lineup. Opening night is the Macy Gray with the David Murray Big Band and the Danilo Pérez Panama 500. On Sat., Sun. and Mon. we go from around noon until 11 p.m. Saturday headliners are McCoy Tyner and the Sax Summit with Joe Lovano, Dave Liebman and Ravi Coltrane; Sunday is Ahmad Jamal and John Scofield Überjam and Monday is "MILES SMILES" featuring Wallace Roney, Larry Coryell, Rick Margitza, Ralphe Armstrong, and Alphonse Mouzon, and Joshua Redman Quartet. In addition we have 250-plus local musicians playing including high school and college bands. So, there's a little something for everyone including late-night jam sessions at the Marriott at the Renaissance Center from 11 p.m. until the wee hours. Beyond the music, there's great food and art and on Saturday and Sunday nights, we have fireworks on the Detroit River after the last performance. All in all, there are a slew of great activities.
Q: Are there any "can't miss" performances this year?A:
Well, again, the headliners are out of this world. To put it in context, these are people you would pay hundreds of dollars to see at say, Lincoln Center in New York City. So these are must-dos. But, this year one of the focuses of the festival is one-of-a-kind tributes that you can't see anywhere else like a Teddy Harris, Jr. tribute by the New Breed Be Bop Society, a tribute to Stan Kenton featuring The Four Freshmen and the Toledo Jazz Orchestra and the four-performance Detroit Jazz Festival Tribute to the late, great Dave Brubeck featuring the Brubeck Brothers.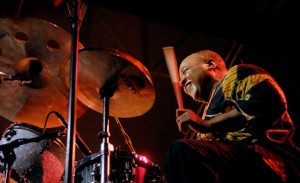 Q: Do you have any suggestions for other things to see and do while visitors are in town for the festival?A:
Well, Detroit is really so alive right now. Opportunity Detroit is a new sponsor and we couldn't be happier because our mission and theirs align – and that is to continue to make Detroit a city of promise. So, our festival has a full-days' worth of wonderful music, but outside there are many other things to do. We often tell people that they can't go wrong by spending a morning at
Eastern Market
, or heading over to the
Motown Museum
or the
Detroit Institute of Arts
. For those that want more flavor for the neighborhoods of Detroit, Corktown has a slew of interesting restaurants, refurbished houses and a funky vibe that resonates. And, of course because of my role as director of Jazz Studies at Wayne State University, I would be remiss not to mention all the Cultural Center and university areas have much to offer.
Q: Where can people go to learn more about the festival?A:
The best place is the web site at www.detroitjazzfest.com, where you can find complete schedules, maps and details on all the activities.
Learn more about the Detroit Jazz Festival and other happenings around the state on
michigan.org
. Let us know if you'll be attending the festival in the comments below!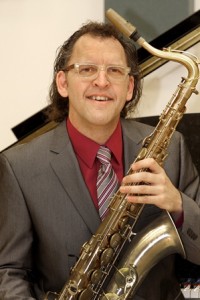 In addition to being the artistic director of the Detroit Jazz Festival, Chris Collins is a professional jazz woodwind player, and professor and director of jazz studies at Wayne State University (WSU) in Detroit. Collins has been involved with the Detroit Jazz Festival, first as a student and then as a Detroit artist, for 30 years. Originally from Detroit, he began playing the saxophone and clarinet at the age of 10. In addition to his solo career, Collins has played professionally with artists including the Phil Collins Big Band, Doc Severinsen, Mel Torme, Michael Feinstein, Lou Rawls and the Detroit Symphony Orchestra.
[wp_geo_map]