Fall Into These Michigan Events in November
November is fast approaching! Not only will fall colors be in full bloom, but it's also the holiday season with a ton of tree lighting, cookie decorating and Santa-themed events to partake in.
Below is a roundup of November events to help you plan the upcoming month. Visit our events page to see everything going on all month long.
November 1-6
Murder Mystery Event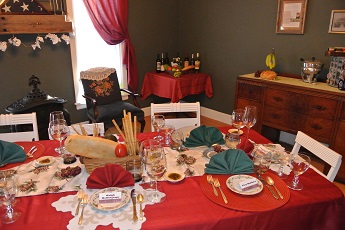 November 4-6,
Montague
Once a month, from November through May, Amanda's Bequest B&B offers a Murder Mystery Weekend. Participants enjoy an early check-in (we suggest a 2 day stay to enjoy the area outside of the mystery activities, but a day works) dinner and a MURDER. You will be emailed your character and role prior to arrival. Mystery activities last from 5 p.m. until 8 p.m. on Saturday, with food courses as acts. The B&B will need a minimum occupancy of four to make it a fun night!
November's theme will be "An Evening of Murder, A Feast to Die For!". A fabulous dinner party full of flirty ladies and bad boys with agendas has gone awry. Egads! The hostess did a face plant in her food...Poison? You won't want to miss this fun night!
Treetops Trifecta
November 4-6,
Gaylord
Have a weekend of remarkable trail running! The Treetops Trifecta is a micro-stage race with 5K, Hill Climb and Half Marathon events over two days beginning on Saturday morning with a 5K on newly crafted single track at the resort's main campus. This is followed by a 1K Hill Climb on the ski hill on Saturday afternoon. A special pasta dinner is offered to participants and guests on Saturday night. The event concludes with a half marathon staged at the North Property with an ultra-scenic course that includes a single track through the Headwaters Conservancy land and historic Project Nature, a landscape that offers stunning views of the Sturgeon River Valley.
Kalamazoo Russian Festival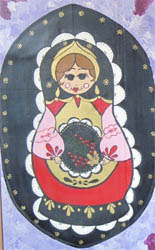 November 5,
Kalamazoo
The 21st Annual Kalamazoo Russian Festival will be held at the Fetzer Center on the campus of Western Michigan University. The Russian Festival occurs to promote an understanding and appreciation of Russian culture in all its forms. Everyone is welcome to attend and enjoy educational speakers, Russian foods, musical performances, dancers, children's programming, vendors and silent auction. In addition, potluck programs are held the 2nd Monday of each month at the Kalamazoo Public Library at 6 p.m. from September - May.
Hops & Corks Festival
November 5,
Dimondale
Head to the Hops & Corks Festival for scrumptious food and live music from Shelby and Jake. There will also be samples of over 100 craft beers from local, national and international craft breweries. New this year, wine from several wineries will be available to taste. This is a 21 and over event.
Tickets include three hours of sampling (15 sampling tickets) and a souvenir glass. The Marines & Toys for Tots will be onsite collecting your unwrapped toys.
54th Annual Fall Coin Show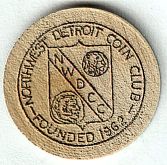 November 6,
Livonia
The Northwest Detroit Coin Club (NWDCC) is hosting its 54th Annual Fall Coin Show on Sunday, Nov. 6. Both parking and admission is free! Anyone interested the hobby is welcome to attend.
Their club motto is "Knowledge Thru Collecting" and membership is open to everyone.
November 7-13
Festival of Trees
November 9,
Big Rapids
The Festival of Trees is an annual event in which community members donate trees, wreaths and other items decorated in the finest of holiday flare. The trees and other items are displayed for several days prior to the auction so you determine your favorite for the night of the auction! The event will be held at Chemical Bank in downtown Big Rapids.
Through Surf & Storm Shipwrecks of the Sunset Coast
November 10,
Grand Haven
Cate Reed from the Tri-Cities Historical Museum presents shipwreck stories that illustrate different time periods and circumstances. A Spring Lake mystery, the Ironsides, two Muskegon wrecks and a 1980 loss will be discussed along with the latest Michigan Shipwreck Research Association discoveries - including the John V. Moran, found in 2015. This program is the second in a three-part series in partnership with the Tri-Cities Historical Museum and The Bookman.
Ribbons and Bows Arts and Crafts Show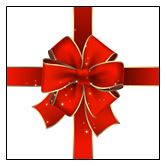 November 12,
Grand Rapids
Save the date! It's almost that time of year once again for holiday festivities and gift giving. Thinking about those special people on your shopping list? From mittens and quilts to jewelry and pottery and everything in between, the show is a collection of unique artistry and talent. Save yourself shopping time by joining the Ribbons and Bows Holiday Arts and Crafts Show being held at Aquinas College, Wege Center.
Hatchery Tours
November 13,
Mattawan
Come learn how Wolf Lake raises millions of fish each year to stock in lakes and streams all around Michigan! Tours are at noon and 2 p.m. and last approximately 30 minutes, beginning inside the Visitor Center. They are mostly indoors and wheelchair accessible. Tours are free of charge.
Lansing Model Train Show and Sale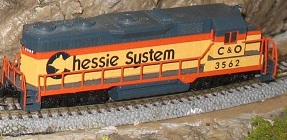 November 13,
East Lansing
All aboard Michigan's largest model train show with over 500 tables of new models, toy trains, artwork, collectibles, DVDs, books, railroad artifacts and much more. See big and small trains running over nine different model railroad layouts. Learn from the experts on how to build a model railroad empire of your dreams. Held at the Michigan State University (MSU) Pavilion, it's a train load of fun for everyone!
November 14-20
Ladies' Night Out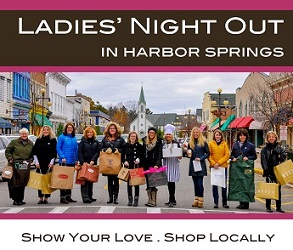 November 15,
Harbor Springs
While the boys are away, the ladies will play! With the hunters heading into the woods, Harbor Springs invites you downtown for a night of shopping and fun! More than 25 businesses will be open so you can find it all - from jewelry, art and hand-blown glass, to boutique clothing and skiwear, to home decor, kitchenware, books, maps, cookies, toys and more! Dinner specials will be offered at local restaurants. Get the girls together for a fun-filled night of laughs, discounts, refreshments and fun!
Grand Rapids International Wine, Beer & Food Festival
November 17-19, Grand Rapids
Come to a celebration of culinary crafts! The Midwest's largest wine, beer and food festival comes together in November with over 1,600 wines, beers, ciders and spirits from around the world, along with creations from the area's finest restaurants. The event attracts thousands of food and wine enthusiasts and offers a vast array of extraordinary tastings, cooking demonstrations, wine and beer seminars, mixology, gourmet foods, specialty items and accessories.
22nd Annual Luminary Festival
November 18,
St. Joseph
Head to the 22nd Annual Luminary Festival! Stroll through the beautiful candlelit streets starting at dusk until 9 p.m. as 1,000 luminaries light your way as you shop in downtown St. Joseph. Shops will be open late to entice you with wonderful gift ideas and festive holiday decor - merchants will provide refreshments, great sales, amazing product offerings and more! Eat, drink and be merry! While here, enjoy from a wide selection of area restaurants and eateries.
Michigan History Museum - Silver Bells in the City
November 18,
Lansing
The Michigan History Museum offers special evening hours and free admission as part of the 32nd annual Silver Bells in the City holiday season kickoff in downtown Lansing. Bring the whole family to tour the museum galleries together. Be sure to tour the special exhibit, Minds of Modernism.
The evening includes refreshments, musical entertainment, make-and-take hand-warmers and Victorian ornaments and a "Scents of the Season" spice table where you can identify spices and learn their history.
The Library of Michigan, located in the west wing of the building, invites you to stop by to meet artist Randy Asplund and see him at work. Randy is known internationally for his research and work making authentic-style medieval illuminated manuscripts, using period-correct pigments and handmade tools.
St. Nicholas: From Saint to Santa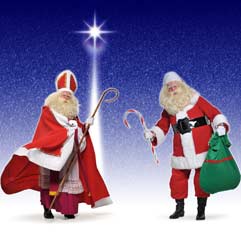 November 19-20,
Frankenmuth
The young and young at heart will enjoy recalling the journey of how St. Nicholas became Santa Claus as told by himself! Involving audience participation, this half-hour performance is a delightful way to enter the CHRISTmas season and create memories your young ones will be sure to cherish for a lifetime. Be sure to shop around Bronner's afterwards for all your holiday needs.
November 21-30
Holiday Parade and Tree Lighting
November 25,
Charlevoix
Children of all ages are invited to stop in and make a fun craft to take home at Charlevoix Circle of Arts from 3 to 5 p.m. Activities will include holiday cookie decorating and a fun pinecone ornament craft. Santa's Workshop is brought to you by the Charlevoix Circle of Arts and Chemical Bank.
Fall Exploration Days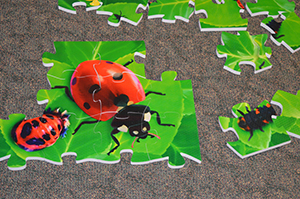 November 25-27,
Midland
Enjoy your break from school while exploring the wonders of nature in Michigan! This indoor program includes a variety of self-guided, hands-on exploration stations. Experiments, fun facts, crafts and scavenger hunts are just a few of the types of activities you'll find. Each day of the seasonal session is the same, but feel free to come back again and again!
Chesaning Christmas Candlewalk
November 25-26,
Chesaning
Stroll the luminary-lit streets of this cozy Christmas village, enjoying light magic, live music, holiday shopping and free horse-drawn carriage rides. Let the little ones have some holiday fun with events just for them at the Market Street Church of the Nazarene, where they'll enjoy everything from face-painting to cookie decorating. Step inside of the Peet Community Center to warm your toes and see a dazzling display of decorated trees and wreathes at the Festival of Trees; each item on display is available to win in a raffle drawing! Don't forget to make a stop at Santa's Village at North Pole USA, where the Saginaw County Fairgrounds are transformed into a magical Christmas wonderland.
Treetops Light Spectacular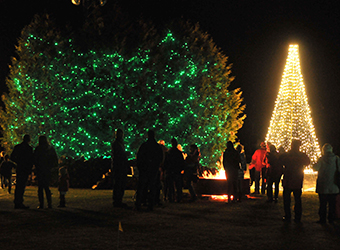 November 25-26, Gaylord
This annual event will include family fun for all ages with a tree lighting, wagon rides, Elf on Stilts, kid's crafts, candy cane snowmen decorating, photos with Santa and a bonfire. All this fun happens at the Top of the Hill and is free to the public, but it's a great time to round up some donations for Toys-for-Tots, so guests are welcome to bring a new and unwrapped toy.
64th Kalamazoo Antique Toy Show
November 26, Kalamazoo
Visit the Antique Toy Show for a sale of antique, vintage and collectible toys such as pedal cars, toy tractors, wind-up & battery-operated toys, Disney, sci-fi toys, Tonka trucks, Japanese pressed tin robots and cars, Hot Wheels, action figures and dolls, movie and TV memorabilia and much more.
Pasta and Pinot November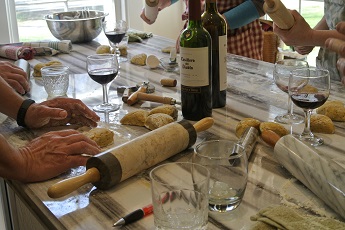 November 26, Montague
Fresh pasta and wine... you can't argue with that combination as it has stood the test of time and will always be a fantastic way to spend an evening. This class is an adult-only cooking class where you enjoy a glass of complimentary wine as you learn how to hand roll pasta, create ravioli, gnocchi, tortellini, linguini and more. One time make egg noodles and ravioli; the next Spatzle and gnocchi, another time it'll be fettuccini and tortellini. This is the perfect class for a group of friends. We will also be making some traditional sauces.
Stafford's Downtown Petoskey Holiday Parade
November 26,
Petoskey
Holiday spirit will be coming your way during the 2016 Stafford's Downtown Petoskey Holiday Parade. The parade will wind through the downtown streets and end at the Perry Hotel, where children will have those all-important conversations with Santa.
Did we miss your favorite November event? Let us know what it is in the comments!