Gear Up for Free Fishing Weekend in Pure Michigan
It's the perfect weather for some ice fishing in Pure Michigan! Today, Elyse Walter from the Michigan Department of Natural Resources tells us how to take advantage of winter fishing opportunities during Free Fishing Weekend February 15 - 16, 2014.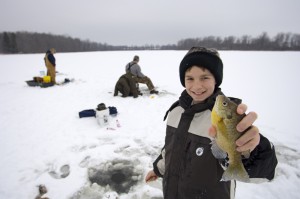 Photo courtesy of the Michigan Dept. of Natural Resources
There are many great things about Michigan, but one of the best is the fact that you can go fishing 12 months out of the year. With a vast amount of water and a multitude of species, there's never a dull moment for this popular outdoor activity – even when the temperatures dip.
In fact, Michigan's ice fishing is well known and often something many anglers look forward to each year. Many claim the state's winter months produce even better fishing than spring and summer – just ask Dale Blakley from Niles who caught the
new state record flathead catfish
(52 pounds) on January 12 in Barron Lake in Cass County!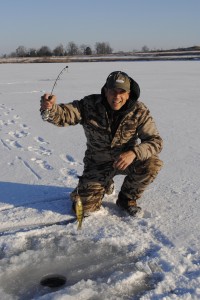 Photo courtesy of the Michigan Dept. of Natural Resources
So while many flock to the lakes once conditions are right, there are other anglers that have never set foot on the ice. It's quite simple to go ice fishing, with a few pieces of appropriate equipment (including safety items) and lots of warm clothing you can soon be on your way. You'll have lots of species you can target, including bluegill, crappie, smelt, walleye, yellow perch and northern pike, and lots of ways in doing so, including tip-ups, hook-and-line and spearing.
Need further incentive to drop a line this winter? Try it for free as part of the
2014 Winter Free Fishing Weekend
, coming Saturday, February 15 and Sunday, February 16. This annual weekend provides two days where no fishing license is required for residents or non-residents – although all regulations still apply.
The Department of Natural Resources coordinates the
Winter Free Fishing Weekend
each year (and has since 1994) as an opportunity to showcase the great angling opportunities available in Michigan and allowing people to try the experience for free.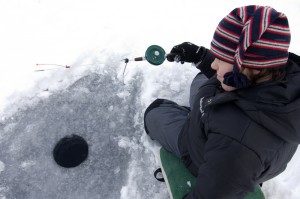 Photo courtesy of the Michigan Dept. of Natural Resources
While many individuals and families will flock to their favorite fishing hole as part of this weekend, others will join official events coordinated throughout the state that will provide hands-on ice fishing experience. An official 2014 Winter Free Fishing Weekend event list is available online highlighting activities (such as youth fishing tournaments) in many parts of the state, including the counties of Alpena, Arenac, Cheboygan, Clinton, Gogebic, Keweenaw, Macomb, Montcalm, Otsego, Roscommon, Tuscola, Washtenaw and Wayne.
Don't miss your chance to experience the vast array of Michigan's winter fishing opportunities. Start planning your next fishing trip at
www.michigan.gov/fishing
!
Have you been ice fishing in Michigan? Where do you like to fish?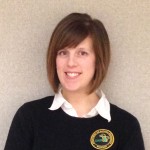 Elyse Walter is a communication specialist for the Michigan Department of Natural Resources. She specifically works with the DNR's Fisheries Division to help educate and promote the state's fishing opportunities and aquatic resources.