It's No Secret - There's Some Great Fishing in Escanaba!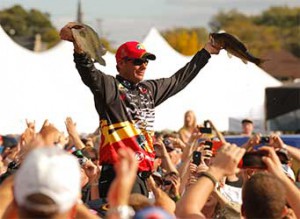 There's just one week until 50 fishing pros hit the water in Escanaba to determine who will take the title of Angler of the Year! The Bassmaster Elite Series Championship kicks off September 18th. Today, featured blogger Jesse Land shares his memories of fishing in the area and gives us a quick look at what's happening surrounding the tournament.
Next week, the
Bassmaster Elite
Elite Series Angler of the Year Championship is coming to Escanaba! If there's one thing the Escanaba area is known for, it's fishing. Delta County (where Escanaba is located) boasts more shoreline than any other county in Michigan. And in a state surrounded by some of the biggest lakes in the world, that's saying something.
Like many people from our area, I grew up fishing Bay de Noc for bass, walleye and perch. I'd come home from school, have an early supper and then hop in my dad's truck and head to Little Bay de Noc for some late night walleye fishing. Our old fishing buddy "Pug" likes to recall the time I woke up from sleeping in the boat's cubby, took one cast and caught and eight pound walleye, and then went right back to sleep. Ah, memories...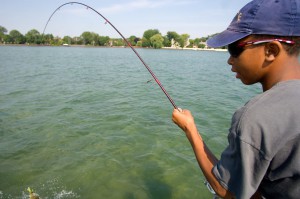 Photo courtesy of Michigan DNR
But of course, the great fishing on Bay de Noc is no secret. And this year, one of the biggest (maybe
the
biggest) fishing tournament in the nation, with hundreds of thousands of dollars in prize money on the line, will take place in Escanaba from September 18th - 21st.
The pro's will take off each day at 7:30 AM from the
North Shore Public Boat Ramp.
Live weigh ins will start at 4PM Eastern Daily, and there will be plenty of opportunities to pick up bass fishing tips from vendors, sponsors and pros through the entire weekend. Just glancing at the schedule has me wanting to take a ride over to Escanaba next weekend to pick up some fishing tips.
And according to the Bays de Noc Visitor's Bureau, an accompanying festival will take place Saturday and Sunday in Escanaba's Ludington Park. The festival will include interactive sponsor displays, family friendly activities, food vendors and adult beverage tent.
If you're a fan of fishing,
Escanaba
will be the place to be next weekend!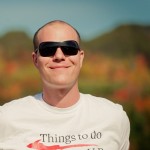 Written by Jesse Land from
Things to do in the U.P.
on behalf of
Visit Escanaba
.