Knock the Snow from Your Boots with Unique Winter Events in Ann Arbor
From January through March, there are a number of special events in the Ann Arbor area perfect for a wintry weekend getaway! No need to hibernate this year. Check out these exciting opportunities.
Ann Arbor Restaurant Week (January 18-23)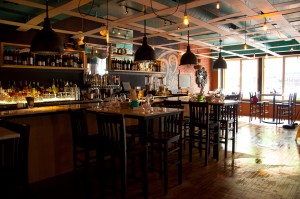 John Steinbeck wrote, "What good is the warmth of summer, without the cold of winter to give it sweetness." Winter can be very sweet on its own, especially when you can explore Ann Arbor's overabundance of foodie goodness during
Restaurant Week!
This celebration of dining includes 45 restaurants featuring one-price menus — $15 for lunch and $28 for dinner — or save even more with two-for-one specials at select restaurants! The newest restaurant to join the ranks is the delicious Mezzevino . While you're there, be sure to ask for a small bowl of the crispy chickpeas!
U-M Ice Carving Extravaganza (January 23-25)
Join us for a weekend of chainsaws, ice picks and flame throwers! Stand back while the University of Michigan Ice Carving team members display their talents and masterpieces along
Main Street
with custom designs inspired by the city, its shops and restaurants, and more!
38th Annual Folk Festival (January 30-31)
Wait! This isn't your parents' folk music … Or maybe it is! The appealing element of folk music, and it's a philosophy so perfectly embodied by the festival, is that there are as many styles as there are artists! Join us for the two-night event and show your support for one of the top music clubs in the world — The Ark — celebrating 50 years of presenting, preserving and encouraging folk, roots and ethnic music and related arts. This year's festival features Amos Lee, Ani DiFranco, Brandi Carlile and Jason Isbell.
Get ready to find your folk!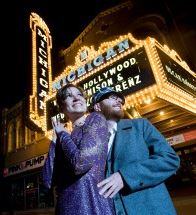 53rd Ann Arbor Film Festival (March 24-29)
Visit Ann Arbor and the historic Michigan Theater to experience the longest-running independent and experimental film festival in North America. Internationally recognized as a premiere forum for independent filmmakers and artists, the
Ann Arbor Film Festival
engages audiences with remarkable cinematic experiences. The six-day festival presents 40 programs with more than 180 films from over 20 countries of all lengths and genres, including experimental, animation, documentary, fiction, and performance-based works.
FoolMoon and FestiFools (April 10-April 12)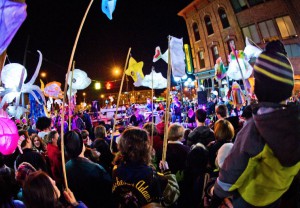 Night time revelry and larger-than-life puppets make up this weekend of foolish amusement. Friday night kicks things off with
FoolMoon
— an after dark extravaganza of lightshows, music and a delicious event-inspired microbrew from our friends at Grizzly Peak. On Sunday, watch as magnificent and bizarre human-powered papier-mache puppets amble along Main Street to the sound of beating drums, brassy horns, and the cheers of our
Foolish friends
! Go from being a spectator to participant by building your creations and joining in the fun!
What is your favorite thing to do in the Ann Arbor area?