Laughfest 2012 in Pure Michigan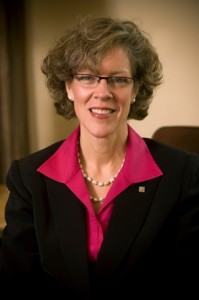 Gilda's Laughfest - a festival of comedy, performance, film, and a variety of seriously funny stuff is happening this month in Grand Rapids. Today on our blog, Leann D. Arkema, President and CEO of Gilda's Club Grand Rapids and Gilda's Laughfest fills us in on the event.
Q: What is Laughfest?A:
Gilda's LaughFest is about laughter for the health of it. If it has to do with laughter, you'll find it at Gilda's LaughFest. This 10-day festival includes stand-up comedy, improv, music, dance, speakers, films, showcases (featuring professionals, amateurs and everything in between) and other seriously funny stuff. It's about laughter for the health of it. There are 266 events at 62 locations aroundGrand Rapids and 159 of the events are free.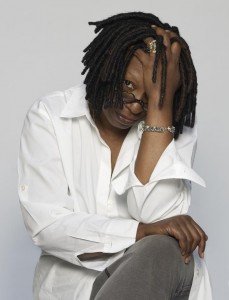 Q: What comedians will be at Laughfest?A:
Whoopi Goldberg, Anthony Jeselink, Amy Schumer, Marc Maron, Rodney Carrington, Sinbad and our own version of Saturday Night Live will be held on March 17, featuring Martin Short, Kevin Nealon and original SNL writer and Michigan native Alan Zweibel.
Q: What causes does Laughfest benefit?A
: LaughFest supports the cancer and grief support programs for children and adults at Gilda's Club Grand Rapids.
Q: Why is Grand Rapids a great city to host Laughfest?A:
Grand Rapids is a great mid-size city open to trying almost anything. The people inGrand Rapids and the surrounding area along with the business community help create a welcoming atmosphere for visitors and locals alike.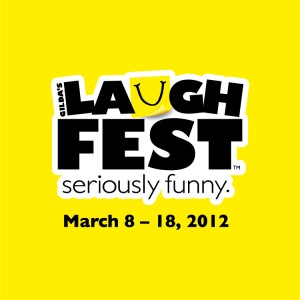 Q: With all the comedians and the events going on, what's the best way to experience Laughfest?A:
Grand Rapids is an easy place to get around with many restaurants and bars. There is a LaughFest app which can be downloaded for Android and iPhone platforms. LaughFest Central is located inside theGrand RapidsArt Museum and volunteers will be able to answer any question for our guests.
Q: How can people get involved?A:
More than 1,400 volunteers stepped up to help make this year's festival run smooth. Donations are accepted at any of the events, including the 159 free events. Also, individuals can "High Five a Smile'" by texting "LAUGH" to 20222; a $5 donation will be added to their phone bill. The gift is tax deductible with 100% supporting the cancer and grief support programs at Gilda's Club Grand Rapids.
Q: Where can people go for more information?A:
Visit
laughfest.org
or call 616-735-HAHA(4242)
Q: What's your favorite knock-knock joke?A:
There are so many… I like them all.