NASCAR, Auto Shows, Ice Cream and Pure Michigan
It's been a busy week for Pure Michigan and today, we thought we'd catch you up on some of the news you might have missed from earlier this week.



Pure Michigan 400
Yesterday, the Michigan International Speedway and Pure Michigan announced that they are again teaming up to host the Pure Michigan 400 NASCAR Sprint Cup Series race at MIS on Sunday, August 19. The three-year partnership was announced at the North American International Auto Show with two of NASCAR's most popular and successful drivers, Ryan Newman and Sam Hornish Jr. Check back here later this year for information as we get closer to race day.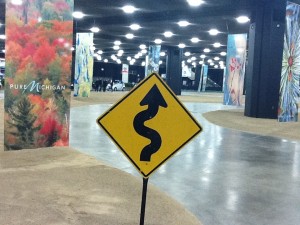 Pure Michigan Ride and Drive Track at the Auto Show
Speaking of the North American International Auto Show, be sure to stop by and check out the Pure Michigan Ride and Drive Track--a quarter-mile indoor ride-and-drive test track surrounded by landscaped and forested terrain, where visitors take a ride in electric and hybrid vehicles provided by more than 30 auto manufacturers. This ride and drive area features a sand-covered road to convey a Pure Michigan dune look and feel, and 40 banners displaying natural Michigan scenes will also help create a unique driving experience. Remember, the show opens to the public on January 14th and runs until the 22nd. For a recap of vehicles from the Detroit automakers, check out this post from earlier this week.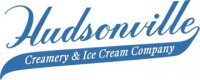 Hudsonville Ice Cream "Create a Flavor" Contest
Do you like ice cream and think you have a great name and idea for a new Pure Michigan State Park flavor? Hudsonville Ice Cream in Holland is partnering with the Michigan Department of Natural Resources and Pure Michigan and has launched a "Create a Flavor" contest where you are encouraged to submit a name and flavor that best represents the outdoor joys of Michigan. The winning flavor will be chosen from a panel of Outstanding Outdoor Kids and celebrity judges.

To enter, visit www.hudsonvilleicecream.com. The grand prize for the winning ice cream flavor includes free Hudsonville ice cream for a year, a one-week stay in a Michigan state park or harbor of the winner's choice, a $1,000 gift card from Meijer and Pure Michigan merchandise.

The campaign will continue throughout the summer with an RV ice cream tour crossing the state promoting the popular DNR Recreation 101 program. As the official ice cream of the Michigan State Parks, Hudsonville Ice Cream will distribute the winning flavor to retail outlets and ice cream parlors throughout Michigan and the Midwest as well as during the RV ice cream tour this summer.

For more information, check out this audio clip featuring Maia Stephens from the Department of Natural Resources on Shelley Irwin's Morning Show. Audio clip