The First-Timer's Guide to Attending the 53rd Ann Arbor Film Festival
The internationally recognized Ann Arbor Film Festival kicks off March 24th. The six-day festival presents 40 programs with more than 180 films from over 20 countries of all lengths and genres. Guest blogger Ryan Levin shares some tips and tricks if you're planning to attend for the first time.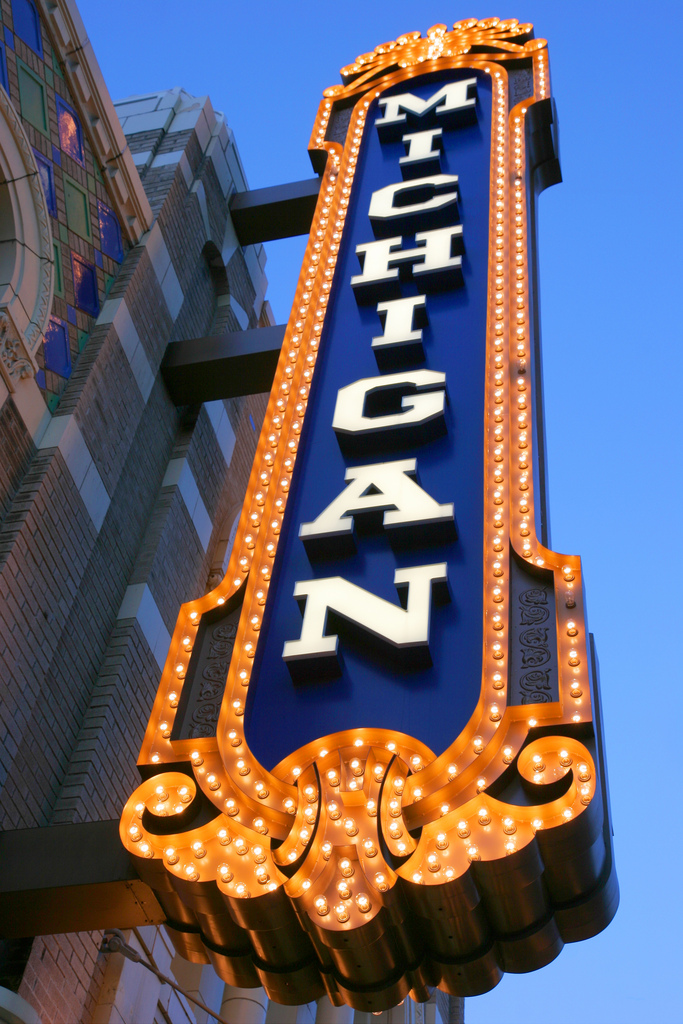 Photo courtesy of Visit Ann Arbor
So you've never been to the
Ann Arbor Film Festival?
Well, this is a great year to attend your first. The 53rd AAFF is a six-day international showcase of experimental, avant garde, animation and documentary cinema at the historic
Michigan Theater
. And sure, stepping into the festival for the first time can be a daunting experience.
Where do you begin? What must you see? How do you pick between talks, presentations, screenings and performances? And what if you've never seen an experimental film before...?
Not to worry! Here are some survival tips if you should happen upon an experimental film in the dark.
1. Stay calm; it's just a movie
Most of us are well accustomed to the popular cinema. These movies have a stake in being understood, using standardized story cues, recognizable characters, and familiar structures to help the viewer follow along. You filled the seat. Hollywood wants to meet you halfway. The avant garde does away with an easily recognizable format in order to free the medium for the full range of human expression.
So if you don't get it (or don't think you do), don't worry. Some of these films are meant to be vague. Some evocative and strange. Some are meant to be experienced in the moment, and may not solidify into meaning until weeks later.
2. Read the title; skip the synopsis
Pick up a program guide and pay close attention to the slides between screenings. A film's title is often the first clue to what the filmmaker is trying to convey. Re-read the title before viewing. But skip the synopsis! The AAFF's movies are meant to first be experienced on the screen.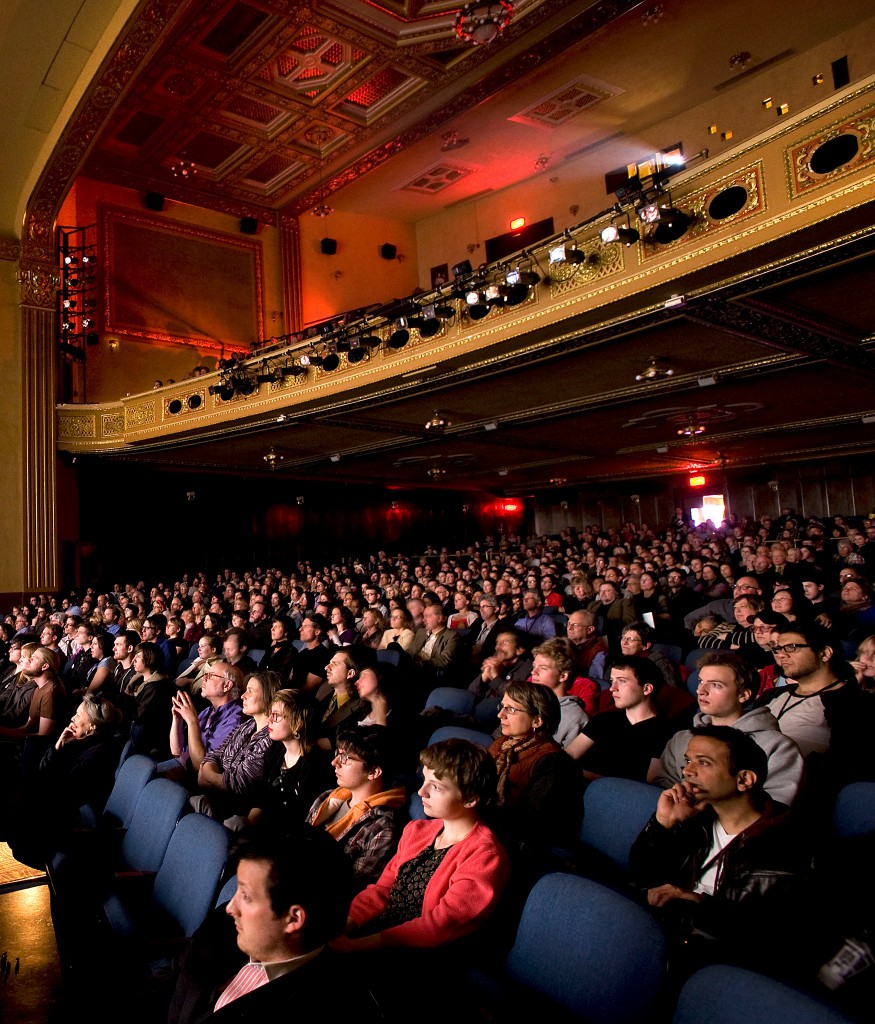 Photo courtesy of Visit Ann Arbor
3. Watch actively, question and categorize
Every movie is a collection of a thousand choices, careful selections and thoughtful omissions. Assume everything you see on screen is there for a reason, then figure out why. Why this color? Why that sound? By understanding the pieces you can better grasp what the work means as a whole.
4. Talk, brainstorm, guess and share
Don't let bewilderment set in! In between movies, talk. Seriously. Use the pause between films to lean over to your neighbor and discuss with them what you've just seen. Sometimes the best way to parse a film's meaning is by talking about it. You might just stumble upon the perfect interpretation as you're trying to put it into words.
5. If all else fails...
Read the artist's synopsis. Some movies are experiments in artistic form, some will have esoteric contexts that will require a summary to clarify. There will be that occasional film that's so totally baffling only the filmmaker's description can help you decode what it is you've just seen.
But you'll only get to see it if you're in Ann Arbor March 24 – 29. Check out
VisitAnnArbor
.org for more details and don't forget the
hotel package available at Weber's Inn
if you need a place to stay.
See you there!
Do you have any tried and true tips for attending a new festival for the first time?
Ryan Levin is a graduate of the University of Michigan's Screen Arts and Cultures program and a guest blogger for the Ann Arbor Area Convention and Visitors Bureau. A version of this blog originally appeared in the Ann Arbor News on March 25, 2012.