From Our Fans: Pure Michigan Memories from 2015
Another year has gone by in Pure Michigan, and with it, countless memories we won't soon forget. As we prepare for New Year's Eve and the New Year ahead, our fans shared a few of their favorite Great Lakes state memories from the past year.
Inspired to create your own memories? You can plan a Pure Michigan winter outing, to start! Visit Michigan.org/snowday for more.
"Our honeymoon to Grand Haven! We had such a great time." – Instagrammer @K8the_great
"
Hiking
along
Manistee
River in the fall." – Twitter user @YYossifor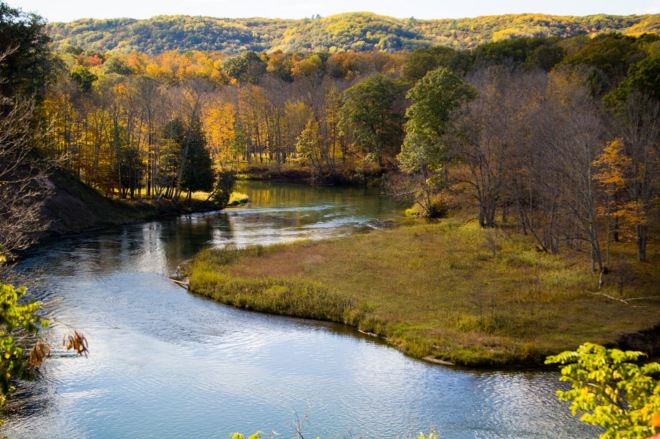 Manistee River, Courtesy of Twitter User @YYossifor
"Moving here. Being in a state that just puts me at peace. I LOVE this amazing state."– Twitter user @JCorduroy
"Watching the sunset in
Pentwater
, bubble popping on University of Michigan's campus & 6 Saturdays in the
#BigHouse
." – Twitter user @hubbardbradford
"
Lake St. Clair
fishing trip on November 3rd. We got stuck on the lake, and watched the sunset." – Twitter user @doublebubble93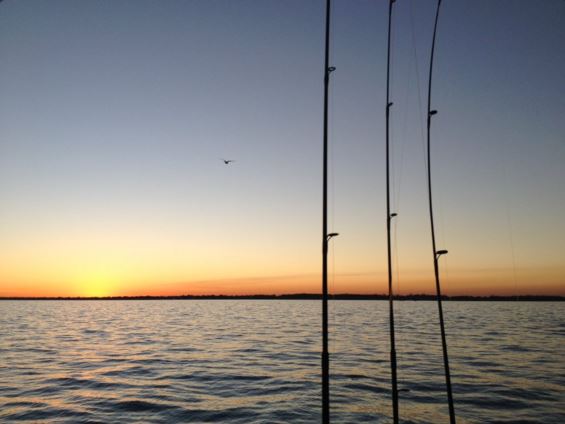 Lake St. Clair, Courtesy of Twitter User @Doublebubble93
"Visiting my home state of Michigan for Thanksgiving and showing my wife and kids the beauty of the state. Took them to the
cider mills
and on long scenic drives. Now my wife wants to move to Michigan!" - Mitch Pace
"
Sledding
through the Upper Peninsula." – James Clymer
"Walking in the quiet woods. It's peaceful and beautiful." – Julie Burr Bryan
"Our annual sisters fall trip to Mackinac Island. Been going since 1995." – Kerri Tang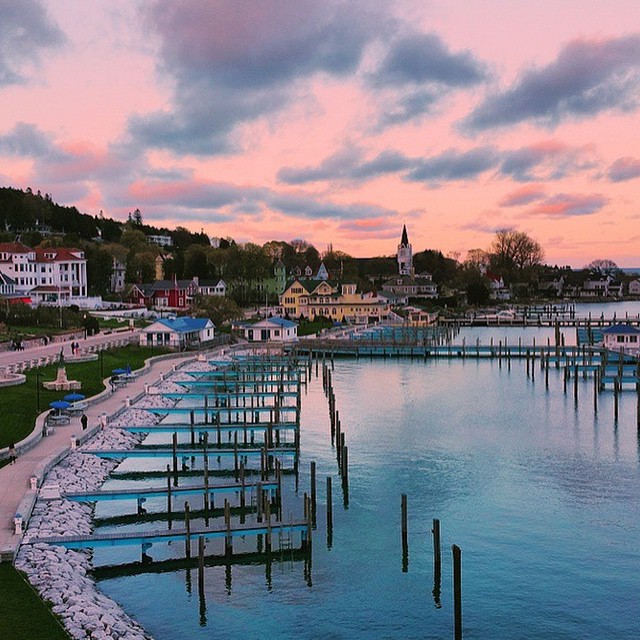 Mackinac Island, Courtesy of Instagrammer @Jacquelynn_joy
"We visited Sleeping Bear Dunes National Lakeshore for our anniversary! We loved getting outside and playing in MI." – Instagrammer @Brikapper
"My favorite memory was hiking
Pictured Rocks National Lakeshore
in September with my husband. One of our favorite spots!" – Shelly Morgan
"Being with friends and family on
Higgins Lake
." – Twitter user @MacomberBombay
What was your favorite Pure Michigan memory of 2015? Don't forget to follow us on Facebook, Twitter, Instagram and Pinterest for Michigan memories all year long!