5 Pure Michigan Locations Perfect for a Postcard
Do you love to capture that picture perfect moment? Every day, our fans share incredible photos from around the state, showing just a small piece of all of the natural beauty Pure Michigan has to offer. As we continue to celebrate spring, guest blogger Shalee Blackmer from The Awesome Mitten shares her five favorite places to photograph in Pure Michigan.
My favorite adventure is one with great photo opportunities. Lucky for us, Michigan is filled with natural wonders, killer sunsets and beautiful lighthouses creating endless opportunities for photo-ops. The start of Michigan's most photogenic season is upon us, which means it's time to break out the phones, cameras and GoPros to capture another amazing summer of memories. There are many postcard-worthy photo spots around the state—but here are just a few to start your summer list.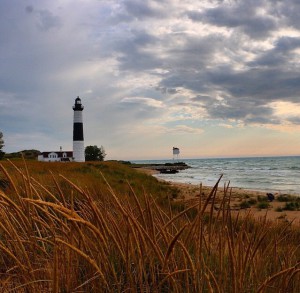 1. Big Sable Point Lighthouse, Ludington
Located about five miles north of downtown is one of my favorite places in Michigan, Ludington State Park. After a hike of about 1.8 miles, you will come upon the massive lighthouse that is delicately nestled into sand dunes. With no cars, light crowds, calm waves, and pure beauty, this one place sums up why Michigan is the best place in the world.
Photo tip: Getting far away from the building and up on a sand dune is the best way to capture the moment. Hike north of the beach about 500 feet and take a landscape shot with the lighthouse sitting in the far left of the frame. You will also never regret going for a sunset.
2. Porcupine Mountains, Upper Peninsula
I'm a mountain and hiking girl at heart, which means the Porcupine Mountains are my Michigan heaven. Although it can be quite the journey for much of the state, the Porkies are beyond worth the trek. Fall is absolutely stunning and it reminds me how lucky I am to live in such an enchanting state. We sure have the lakes, but the mountains are just as wondrous.
Photo tip: Summer and fall are the best times for the photo journey. Find cliff lookouts and mountain peaks to take clean shots without other objects interfering. Think of unique subjects for the photos; hiking shoes, wildlife, a tent etc. Tell a story with the photo to bring others along on the journey.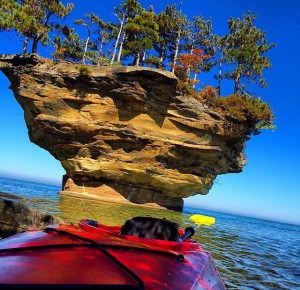 3. Turnip Rock, Port Austin
At the tip of "The Thumb" is a rocky shoreline and natural landmark known around the world as Turnip Rock. It requires a three-mile kayak journey from downtown Port Austin and is best to do on a calm day. Saying the trip was a blast is a complete understatement. The area is absolutely unbelievable.
Photo tip: Jump out of the kayak and wade in knee-deep water to capture the perfect shot. Shooting from a low point will capture the rock and the trees on top in one frame. Try your best to make sure nothing else is in the shot or background (even other people).
4. A Michigan beach sunset, Everywhere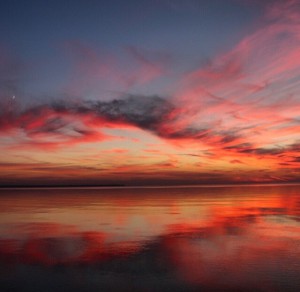 Sunsets are a Michigan selling point and my all-time favorite thing to watch. My best locations for shooting are Caseville, Manistee, Beaver Island and Sleeping Bear Dunes. I think we all can agree when I say a Michigan sunset is the best medicine from reality.
Photo tip: It is important to know that clouds are good. A sunset with clear skies will have no uniqueness. Clouds will give the photo character and the best colors usually come after the sun has set, so don't give up too early. Shoot from creative angles with creative subjects. A footprint in the sand or your sunglasses on the beach can create a story rather than a photo.
5. Tulip Time Festival, Holland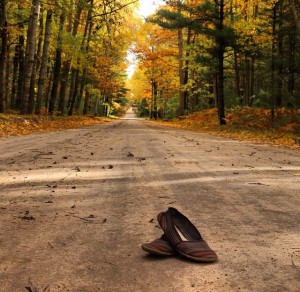 Hollands Tulip Time Festival is an annual tradition that takes place every spring. Thousands of tulips bloom and make the fields dance with colors, life and beauty. A windmill placed amongst the tulips makes visitors feel as if they have been transported to a fairytale from the Renaissance era.
Photo tip: Get low. A picture from close to the ground will capture the entire windmill and numerous shades of tulips. Make sure the windmill is not in the center and instead place it on either side of the frame. When editing, don't over-saturate and make the colors overwhelm the picture.
A fancy camera is not needed to capture some of the best moments. At the end, you can create a calendar to reminisce about all the fun you had down the road. Most importantly, have a blast. Create a road trip or getaway with family or friends.
Gear up! Summer is on its way and there is a lot of exploring to do!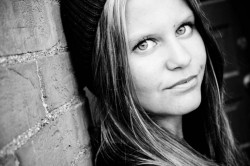 Shalee Blackmer is a 21 year old college student who grew up in the small town of Mecosta. She currently attends Michigan State University as an Advertising student and spends her time exploring the outdoors. Her hobbies include running her own travel blog, which aims to inspire college-age students to see explore on a budget and taking photos to share her story. She enjoys camping, road trips, hiking and cliff jumping and enjoying Pure Michigan beauty.