Camping in Michigan, An "In-tents" Adventure
June is National Camping Month! Today, our featured blogger from the Awesome Mitten shares her list of must-visit Michigan camping destinations to help you plan for an "in-tents" adventure.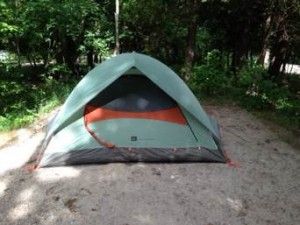 There's no better way to explore Michigan than by camping. Whether you're a seasoned backcountry backpacker or feel more comfortable in an RV, there are an endless amount of camping locations across the Great Lakes state. Every year my sister and I plan out our must-visit camping locations, and it's a struggle to narrow our list down. While we like to camp year-round, there are a few places we can't skip during the summer months. It was difficult, but I've rounded up my top three favorite camping spots in Michigan.
Disclaimer: southern Michigan is seriously underrepresented in my list. Do you have any suggestions for SMI camping locations?
1. Hiawatha National Forest - Grand Marais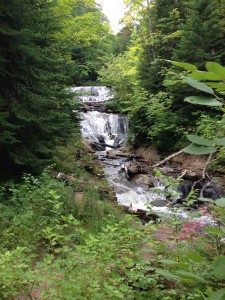 Hiking, kayaking, boating: oh MI! There are so many ways to explore the staggering cliffs, sandy beaches and turquoise shores of Lake Superior along the
Pictured Rocks National Lakeshore
. There are quite a few beautiful and rustic campgrounds in the
Hiawatha National Forest
that provide quick access to the lakeshore. Sites are first come, first serve, so make sure to get to the site early in the day. If rustic camping isn't your thing, you can stay at one of the modern campgrounds in Grand Marais. Once you've set up your nylon home-away-from home, I recommend hiking the Chapel Falls trail to Chapel Rock and beach or taking a guided kayak tour along the shoreline.
2. D.H. Day Campground- Sleeping Bear
Tucked away from Glen Arbor but close to the
Sleeping Bear Dunes
, D.H. Day is the perfect place to camp when exploring the Northern Lower Peninsula. Some of the sites are a little close to each other, but this rustic campground is relatively quiet. The campground offers easy access to Lake Michigan and is close to Sleeping Bear Trails. After you've explored the trails and conquered the Dune Climb, swap your hiking shoes for a kayak and paddle down the Crystal River.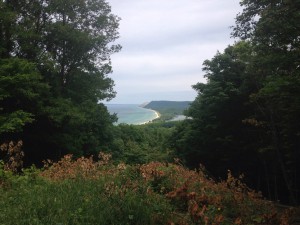 3. Exploring the Wild Wild West (UP) - The Porcupine Mountains
With 60,000 acres of wilderness area, the
Porcupine Mountains
are an awesome place to explore yearround. Visitors can hike into several campsites throughout the park (hike lengths vary), and some drive-up campsites are also available. Or, skip the tent altogether and reserve a cabin or YURT! All of my yurt-camping dreams came true a few winters ago, and I'm sure they are as equally cool in the summer. There are tons of different hiking and mountain biking trails to explore throughout the park, it's hard to choose which area(s) to explore. Definitely visit Lake of the Clouds!
This summer I'll be visiting (and camping in)
Leland
, South Manitou, and
Ludington
for the first time. I can't wait to camp and explore each area. Do you have any activity recommendations for the areas?
What's your favorite camping destination? What should I add to my list? Most importantly, what's your favorite s'mores recipe?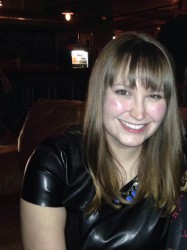 Jessica Holli is an associate editor for the Awesome Mitten. She has lived in, and loves, both parts of America's High Five. This Michigan State University alumna is obsessed with the Great Lakes, the color red, and spending as much time as possible outside. When she is not working she's exercising in Michigan's natural playground or planning her next adventure.