Check Your Local Listings: The Henry Ford is On TV!
When you're leisurely flipping through the channels next Saturday morning, be sure to tune in to The Henry Ford's Innovation Nation! Guest blogger Lish Dorset from The Henry Ford gives us the inside scoop on the new TV show.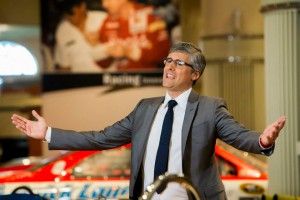 Photo courtesy of The Henry Ford
On any given day at The Henry Ford it's not uncommon to see a film crew on site capturing footage, from local Detroit television stations to media outlets from across the globe. This past July we hosted a different kind of production crew - our very own television show production crew.
On September 27 the first episode of our new television series,
"The Henry Ford's Innovation Nation,"
debuted on CBS. Hosted by writer and TV correspondent Mo Rocca, our show focuses on innovation, from pioneers like Thomas Edison to today's teens making a difference in their communities. We're part of
CBS' Dream Team
Saturday morning lineup, bringing education programming to children and their parents. We're
several episodes in now
and it's exciting to see new fans of both the show and The Henry Ford emerge.
This isn't the first time we've hosted our own TV show. In the 1
950s Marion Corwell hosted
"Windows to the Past," a history-based program for children on Detroit Public Television. Throughout the years The Henry Ford has been the backdrop for live broadcasts, interviews and even
dramatic television cameos
.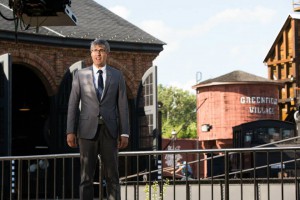 Photo courtesy of The Henry Ford
What's it like having our museum turn into a film set? It's a lot of fun and fascinating to watch. Every few months our production crews are on site capturing new content for upcoming episodes. It's not uncommon to see Mo strolling through Henry Ford Museum or Greenfield Village playing reporter and interviewing our visitors and members. It's also exciting to see Mo's reactions to some of our most iconic artifacts and buildings. We're proud to take care of these important examples of innovation, so it's a fantastic feeling to see other people share that pride as well.
How can you keep up with the latest happenings from "The Henry Ford's Innovation Nation?" We've got a whole section of our
website
dedicated to it, from episode trailers to more resources to help you and your family learn more about our artifacts. Our blog shares a new post each week that has related articles to share about that episode to help viewers further dive into that week's topic from The Henry Ford. With more than 26 million artifacts in our collections, we've got a lot of stories to share.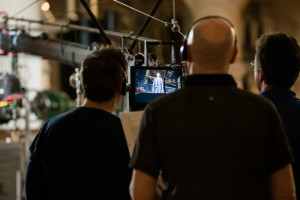 Photo courtesy of The Henry Ford
Where is our TV show when it comes to social media? A lot of places. Make sure to follow The Henry Ford socially (@thehenryford), but follow our TV show's show-only channels for the latest episode news and recaps. Have a question for us? Make sure to tag it with #THFInnovation.
Check your
local listings
here
to find out when "The Henry Ford's Innovation Nation" is playing in your area.
Keep an eye out the next time you visit The Henry Ford - you just might be a part of the show.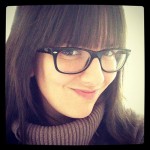 Lish Dorset is social media manager at The Henry Ford. A native of Birmingham and a current resident of Royal Oak, she's been trying hard not to sneak on set TOO often for a possible TV show cameo.