Eight Answers to Your Michigan Wine FAQs
Cheers! April has been named Michigan Wine Month, and we're ready to raise our glass. Michael Schafer Esq., The Wine Counselor, answers some of the most frequently asked questions about Michigan wineries.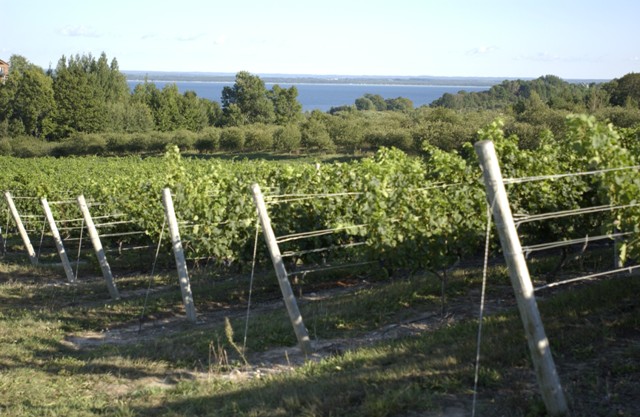 Photo courtesy of The Wine Counselor
What are some of your favorite wine trails throughout Michigan?
There are so many great options to choose from. Each of the trails offer unique opportunities to enjoy Michigan's world-class wines. While the most famous are the Leelanau Peninsula Wine Trail and the Old Mission Peninsula Trail, the Southeast Michigan Pioneer Trail, the Lake Michigan Shore area and the Bay View Trail are fascinating and fun as well.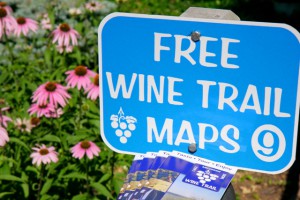 Photo courtesy of The Wine Counselor
When do think the best time of year for wine tasting in Michigan is?
The best time of year for
tasting Michigan wines
is all year round! Our wines are so varied and different, they're delectable all the time. The prettiest time of year for visiting wineries is in the fall, but April is Michigan Wine Month and the
Michigan Wine Showcase April 20, 2015
is a fantastic opportunity to sample wines from all over the state.
If someone had never been wine tasting in Michigan before, where would you recommend they go first?
I suggest they enjoy the area closest to them and then explore from there. If they're on a quest to taste our wines and distance isn't a factor, the Leelanau Peninsula would be my first choice.
What makes Michigan wines unique?
Three factors make Michigan wines unique. 1. Our locations, or terroir (a French word used to describe the grapes' neighborhood) close to many lakes and rivers in addition to our proximity to the Great Lakes. 2. We're between the 41st and 47th parallels of the earth. This is the same latitude as Bordeaux, the Rhone Valley and the Piedmont region. All of these areas are world-famous for producing great wines.3. The hardworking Michiganders who grow the grapes for our creative Michigan winemakers to make the wine.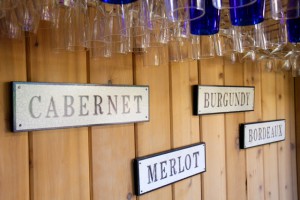 Photo courtesy of The Wine Counselor
What would people be surprised to learn about Michigan wine or wineries?
The Michigan wine business originally started in the Monroe area, close to the Ohio border. It moved to the "fruit belt" of Western Michigan, now known as the lake Michigan Shore area.
What's your favorite Michigan wine?
The one that's currently in my glass!
Where can people go to taste & learn about Michigan wines?
The Michigan Wine Showcase
on April 20 at the Rattlesnake Club in Detroit is a fantastic opportunity to learn about Michigan wines. More information can be found at
www.michiganwines.com/showcase
.
Where can people go to learn more?
A wonderful resources are
Michiganwines.com
. There is a plethora of information on this easy to use website.
Watch Michael tell us more about how Michigan wines are made below.
Michael Schafer Esq., The Wine Counselor®, is the charismatic speaker, educator, Sommelier, CSW, CCTP, writer and consultant who entertains while educating. His humorous and fun approach is reflected in his trademark phrase "I taste bad wine so you don't have to"®. Whether training restaurant teams, conducting private tastings, or customizing a wine event, Michael demystifies wine and leaves his clients laughing and learning!

WineCounselor.net