Five Ways to Celebrate Michigan Craft Beer
To keep the momentum from National Beer Day going (or in case you weren't able to enjoy a Michigan craft brew yesterday), here are five ways to celebrate Michigan craft beer from The Awesome Mitten.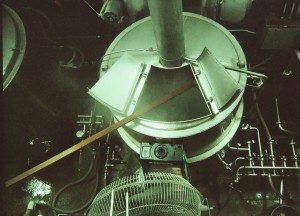 Photo courtesy of Chaz Parks
1. Visit a
brewery
: Ever wonder how the magical process of brewing works? Give your local brewery a call to see if they offer tours of their facilities so you can take in all the glory that is Michigan craft beer. As you wander the rows of huge fermenters, mash tuns and other crazy contraptions, your guide will educate you on how each part works to put beer into your glass. They'll show you the process of combining water, barley, malts, hops, and yeast into that euphoric substance that makes every happy hour truly amazing.
2. Take it to the beach: One staple for every Michigander's summer is
Bell's
Oberon, enjoyed on a sandy beach someplace along the Great Lakes State's coast. Nothing compliments the soft sand between your toes like a couple of Oberons, some golden rays, and a cool breeze. Across the state, at any liquor store you decide to poke your head in, you'll find a six-pack of this summer nectar gazing back at you, kooky sun and all. With the addition of Bell's providing Oberon in a 16-ounce can for the first time, you can ditch the solo cup and sport your craft beer pride this summer. While others across the country will flock to crowded, salty waters, us Michiganders are lucky to cherish our secluded, freshwater beaches with Oberon in hand.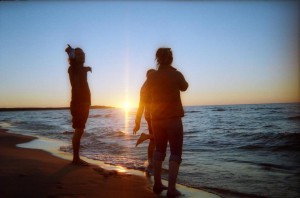 Photo courtesy of Chaz Parks
3. Attend a
Michigan Brewers Guild
beer festival: While all beer festivals are a wonderful thing, there's nothing like the festivals put on by the Michigan Brewers Guild. Ranging in location from
Detroit
to
Marquette
to
Grand Rapids
and bringing over 60 breweries from all across the state, the Guild festivals tend to make grown adults act like children in candy stores. Upon entry, you'll be handed a golden cup to beerdom, the holy grail of Michigan craft beer lists, and a map. As you meander around beer heaven, sampling beers that are brewed only once, this is also an amazing opportunity to discover those indie-breweries looking to make a name for themselves. Some define day-drinking by overindulging themselves with a light-tasteless substance but, in Michigan, we day-drink ample amounts of craft beer while wearing pretzels around our necks.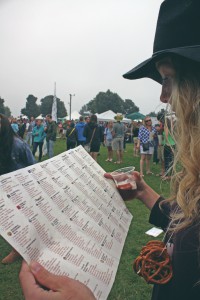 Photo courtesy of Lauren Michael
4. Get to
Comerica
: What's a more American combination than beer and baseball? Maybe apple pie with American cheese melted on top, but I think a
Founders
sounds way better. This summer, when you're walking through the gates of Comerica Park in downtown Detroit, make your way to right field where you can find Michigan craft beer bliss. What could be more satisfying then watching Miggy crank home runs your way with a Two Hearted in hand? What about lasting nine innings with an All-Day IPA clinched between your fingers, as Verlander throws another no-hitter? Sounds like the perfect outing in the Motor City.
5. Attend a Beer Pairing: Brewers are masters of their craft, spending diligent hours perfecting the science that is brewing. Chefs work endlessly to provide dish after dish to anxiously-awaiting costumers. When these two gurus combine forces, it's a night to remember. A three-course meal that combines food and craft beer in perfect harmony is a perfect night to spend with a friend or significant other. As you take your tastebuds on this foodie quest, note the little things, like how your spicy curry dish was paired with an IPA to give your mouth some relief or how that brown ale helped you savor the smokiness of that tenderloin. This will make you a hero at barbeques this season; pairing up pale ales with burgers and ribs will get you invited to everyone's summer grillout.
Did you celebrate National Beer Day yesterday? What did you do?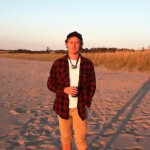 A dexterous Detroiter. Born again Yooper. All around Michigander. Chaz is a Libra that enjoys nature hikes, dancing to techno, Michigan Craft Beer, digging through vinyl, pizza, tattoos, urban exploration, long walks on the beach, bike rides and blue eyes. You can reach Chaz on Twitter and Instagram at @BrewChaz.