Five Ways to Stay Active and Hydrated This Winter (Plus a Giveaway from Absopure!)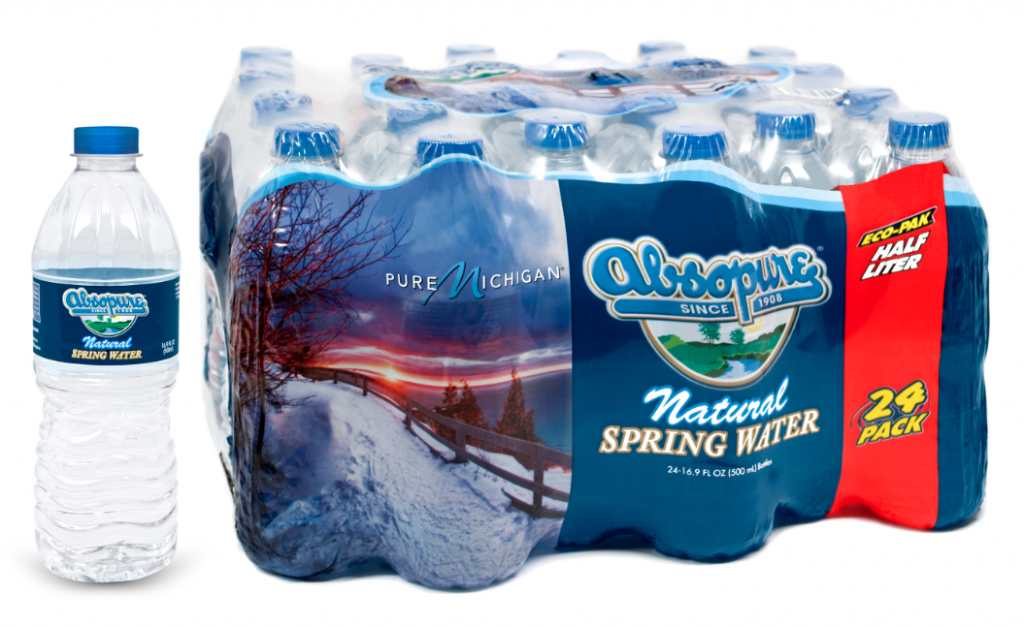 New Absopure Pure Michigan Winter Packaging
To celebrate the winter season and their new Pure Michigan packaging, Absopure shares five fun ways you can stay active and hydrated while making warm memories with your family this season. Plus, learn how you can win a Northern Michigan Winter Getaway to Boyne Mountain from Absopure. To enter for your chance to win, visit the Absopure (un)Filtered blog.
It's no secret that Michigan has some of the best summer vacation spots in the country, but there's something about a fresh blanket of snow that transforms our great state into a
winter wonderland
. But just because it's cold outside, doesn't mean you have to hibernate at home.
Here at Absopure, we're passionate about empowering others to
lead healthy, active lifestyles
year round. Whether you enjoy shredding the slopes, snowshoeing across the countryside or dancing on ice, there are plenty of ways to get outside and enjoy the season.
Here are five fun ways to stay active and create warm family memories this winter.Hit the slopes
Home to some of the Midwest's best ski resorts, Northern Michigan provides a steady stream of snowfall and fresh white powder for skiers and snowboarders alike. Ranked second in the nation for the total number of ski areas,
Michigan's ski slopes
are great for any skill level.
Boyne Mountain
is no exception. Whether you're a beginner or a black diamond pro, Boyne Mountain has plenty of fresh powder and a variety of terrains to match anyone's abilities. You can even try your hand at other fun outdoor activities, like tubing, cross country skiing, snowmobiling and even snowshoeing, while you're there.
Go sledding
You don't have to spend big bucks to have fun on the slopes. Sledding can be just as fun and is an activity the entire family can enjoy! Similar to sledding, snow tubing has become a popular winter pastime for Michigan residents. If you're looking for the perfect sledding hill, look no further! Pure Michigan has your ultimate guide to the
best sledding and snow tubing hills
.
Ride the trails

Have a need for speed? With
more than 6,500 groomed trails
, Michigan has one of the most extensive systems of interconnected snowmobiling trails in the country. Grayling alone has more than 300 miles of groomed snowmobiling trails that wind through rolling hills and vast forests. So the next time you decide to go for a ride, take the path less traveled and feel the rush of cold winter air against your face as you race through Michigan's snowmobiling trails.
Lace up your skates

Whether you pick up a game of pond hockey or visit one of Michigan's many
outdoor skating rinks
, it's time to lace up your skates and get moving. Ice-skating can be a great way for the entire family to have fun and stay in shape.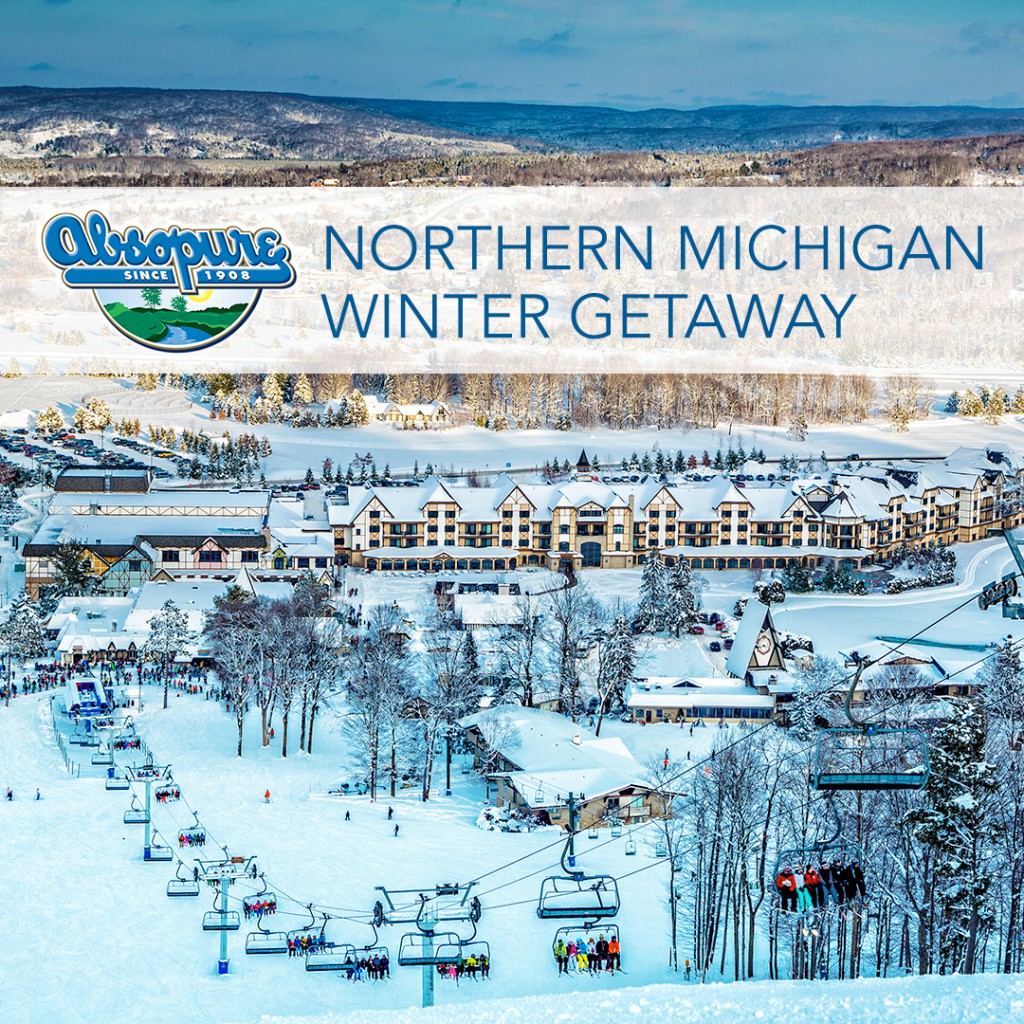 Cross-country skiing

If you're not afraid of the cold and ready for a good full-body workout,
cross-country skiing
might be your thing. It might not be easy, but it'll get your adrenalin pumping and work your arms, core and legs at the same time. Plus, you'll enjoy scenic views of Michigan's spectacular snow-covered landscape—a sight that only comes once a year.
As you're out enjoying all that our great state has to offer this winter, remember to drink plenty of water.
Staying hydrated during the winter
months is just as important as it is during the dog days of summer. Even if you're not feeling thirsty, make sure to drink plenty of water to keep your body running its best.
Win a trip to Boyne Mountain!
Create your own Pure Michigan adventure this winter!
Visit the Absopure (un)Filtered blog
for your chance to win a Northern Michigan Winter Getaway to Boyne Mountain. Complete with a Ski, Stay and Splash Package for a family of four, including two night's lodging in the Clock Tower Lodge at Boyne Mountain Resort with breakfast, two-day unlimited lift tickets for four, plus two-day waterpark passes to Avalanche Bay, Michigan's largest and best indoor waterpark, the winner will experience and enjoy all that Northern Michigan's winter wonderland has to offer.
How do you stay active and what activities does your family enjoy on a Pure Michigan Snow Day? Share your photos enjoying the snow using #PureMichiganSnowDay on Twitter and Instagram or visit michigan.org/snowday.