Four Characteristics of a Pure Michigan Fall
Today, guest blogger Shannon Saksewski from The Awesome Mitten shares a few key ingredients of fall in Pure Michigan.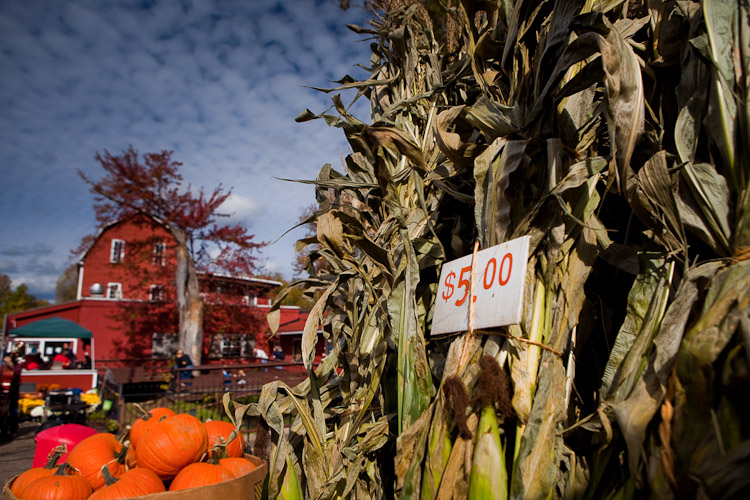 Seasons. A stark difference between four distinct seasons. This is one of the several reasons why, despite opportunities, I haven't felt truly compelled to move to another state. It's always been difficult for me to imagine living in a place where I couldn't, in a broad sense, measure time by looking at the leaves.
Fall's my favorite. Fall is a favorite for a
lot
of people. You've likely noticed by now that large retailers agree, especially if you've ever walked through their aisles in August—and sometimes July—when they start offering Halloween goodies and autumn decor. Let's set the retail goods aside for now, though, and focus on
what makes Michigan truly special in the fall
.
Colors
Oh, the glorious colors! People from around the country flock to the Mitten in the fall to witness the flaming reds, oranges, yellows, and even burgundies.
Peak color
varies throughout the state, but generally falls between mid-September through the end of October. As a general rule, the farther north one travels, the earlier colors will peak.
Color tours are a popular fall activity for many Michigan residents and visitors. Residents need not travel far in order to experience the sights, sounds, and smells of Michigan's technicolor forests. Over half of the state is forested—that's over 19 million acres—and most of
that
consists of northern hardwoods (the color-changers, like maples). Want to get on the road to see what all the fuss is about? Here's a list of color
driving tours
. Prefer to get out of the car and see the sights up close?
Try these
hiking and biking tours.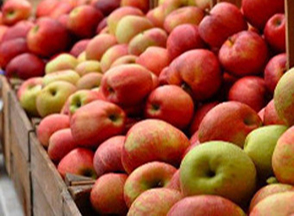 Apples
With
9.2 million
apple trees, Michigan is the second-largest apple producing state in the US—and we have serious love for our orchards! It seems like almost everyone, especially people who grew up here, has a favorite orchard. My personal favorite is Wasem's in Milan, very near where I grew up. I love that place for its crisp
Michigan apples
, sure. If you talk to someone about their favorite orchard long enough, though, you'll likely realize that they're not in it for the apples alone. Orchards offer a range of goods and experiences. For example, I contend that Wasem's has the best donuts, cider, and apple butter in the universe. (That's a strong statement, and I'd love to debate the point—and taste-test—with any of you!)
Orchards offer much more than edible goods. In addition, they are often home to Halloween-themed activities like haunted houses, haunted hay rides, and nighttime corn mazes. For those less inclined to be purposefully terrified, check out the decorative goods, historical surrounds, demonstrations, and much more. A visit to the orchard could be a brief stop, or an all-day affair. Check out an old favorite, or
search for a future favorite
. Regardless, enjoy!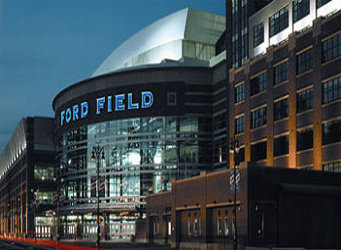 Festivals
Clearly, there's a lot to celebrate about fall in Michigan. Colors! Apples! Pumpkins! Alpacas! Oh, and
beer
. Check out this
calendar
of Michigan's fall festivals. At least a few of these are on my must-see list. Which will you visit?
Football
We tend to take football pretty seriously in Michigan—to the point where some of us use "fall" and "football season" interchangeably. Whether you're a die-hard fan of Michigan's own
Detroit Lions
or a particular university, or are just in it for tailgating fun (or both), it's possible that you closely associate football and fall. Not too interested in football? That's OK. There are plenty of orchards to visit instead of tailgating, cramming into a stadium, and/or yelling at the television.
What do you think? What other festivals, places, or traditions are characteristic of fall in Michigan?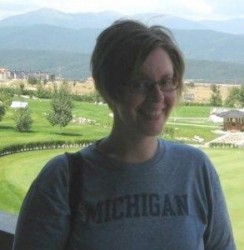 Shannon Saksewski is a life-long resident of Michigan. Professionally, she is a healthcare strategist focusing on consumer experience and marketing. She was trained, and has experience in, psychology, social work, and business at the University of Michigan. Outside of work, she enjoys cooking, traveling, writing, and experimenting with local beer and craft cocktails. Connect with Shannon on Twitter (@ssaksews), or LinkedIn.