Humans Aren't Meant To Hibernate! Discover Michigan Skiing With These Cost-Cutting Tips
It's winter in Michigan! For Mickey MacWilliams, Executive Director of the Michigan Snowsports Industries Association, it's her favorite time of the year. Here she shares some tips for taking full advantage of all that Pure Michigan ski areas have to offer this season.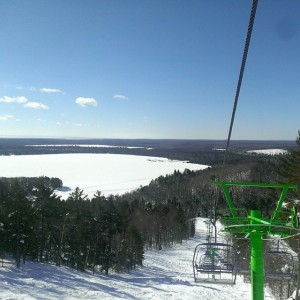 Photo by Instagram user @benhunt13
Skiing has been a popular sport in Michigan for over a century, and today it's a $4 billion industry. Michigan is home to the
U.S. Ski & Snowboard Hall of Fame
, and some of the first and largest ski jumping competitions originated here back in the early 1900s. We have been enjoying Michigan's winter weather ever since, and now it's your turn!
For those who don't know how to ski or snowboard but want to learn, January is the month. That's when ski facilities all across Michigan offer an exciting and affordable learn-to-ski or snowboard program called
Discover Michigan Skiing
. Beginners aged seven and up receive a lesson, equipment rental and a lift ticket or trail pass for just $20 for cross-country skiing or $35 for downhill skiing or snowboarding. To get started, a
Discover Michigan Skiing voucher
is needed, and they are available at participating McDonald's restaurants in Michigan or online at
goskimichigan.com
.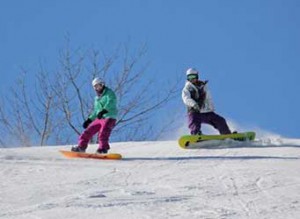 Kids in fourth and fifth grade can ski for free all across Michigan this year with the Cold is Cool Ski & Ride Passport. Twenty-seven ski areas have each contributed up to three lift tickets for this passport booklet, so students can ski all winter long, accompanied by an adult.
Cold is Cool Passport applications
and program details are available at ski shops across the state and also at
goskimichigan.com
.
Ski areas across the state offer packages, special events and discounts that can be a lot of fun while helping to reduce the costs of getting out onto the slopes and trails.
The Events & Discounts tab
on goskimichigan.com is updated frequently and offers a wide assortment of options.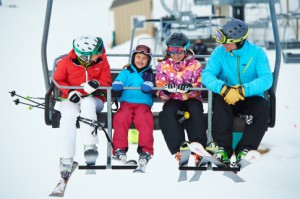 Want to know what the snow conditions and weather are like at any Michigan Ski area? The
Ski Areas and Conditions
page provides up-to-date snow conditions and direct links to ski areas all across the state, where you can view web cams and see conditions in real time.
We live in a state that turns cold for four months each year. Michigan is truly a winter wonderland. If you're dressed right for the weather – like our ancestors did for over 100 years - it is amazing out there.
Here is a link to a brief, condensed history of Michigan skiing
. Now it's your turn to get outside and enjoy the Pure Michigan winter!
What are your tips for first-time skiers and snowboarders?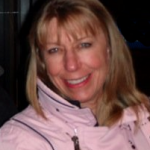 Mickey MacWilliams is the executive director of the Michigan Snowsports Industries Association, which represents the ski and snowboard industry in our state. She is also an avid downhill and cross-country skier and a very timid but enthusiastic snowboarder. You can reach her at info@goskimichigan.com.