It's Michigan Craft Beer Month!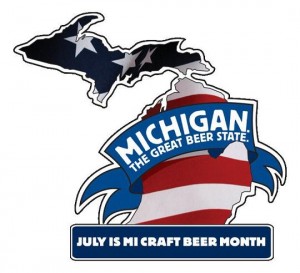 Guest Blogger John Palmer shares information about his favorite time of beer year, and how it can become yours too!
July is here and so is my favorite time of the year...
Summer weather is at peak temperature and beauty, beer gardens are open, and bars and breweries all across the state celebrate the thing that brings us all together - Michigan craft beer.
In celebration, lawmakers offered "House Resolution No. 102: A resolution to declare July 2011 as Craft Beer Month in the state of Michigan."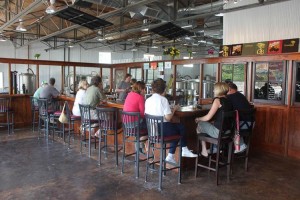 Patrons enjoy the local brews at Greenbush Brewing Co. in Sawyer, MI
If you haven't already, this is a prime opportunity to imbibe in your local culture, explore local breweries or travel throughout this amazing state to try breweries you haven't had the chance to try before. Michigan offers such a diverse and eclectic mix of flavors, it's no wonder we're "
The Great Beer State
."
Michigan is currently 5th in the nation in number of breweries and brewpubs and the number continues to grow. Slumping economy or not, craft beer has a place in Michigan and the people of Michigan support it.
Michigan craft beer month wouldn't be the same without the
Michigan Brewers Guild
. Kick off your beer journey by joining the Guild with an 'enthusiast membership.' This allows you access to brewery tours, specials at local breweries, and a lot more! It's a great way to show you're a Michigan craft beer ambassador.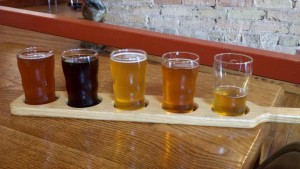 A flight of specialty brews at Short's Brewing Co. in Bellaire, MI
As a new enthusiast member, the first thing you should do is to attend the
14th Annual Michigan Summer Beer Festival
on July 22nd and 23rd. The 2-day festival takes place at Riverside Park in Ypsilanti. There's no better way to immerse yourself in all things Michigan craft beer than with over 300 beers from over 50
Michigan breweries
!
Now go out there and tell your local pub or retail store to carry Michigan craft beer. It preserves jobs, stimulates the economy and is downright delicious! Find
Michigan Craft Beer Month events
near you and take part in all the fun!
Enjoy the splendors within the beautiful boundaries of OUR state, the state of Michigan!
Cheers!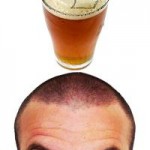 John Palmer is freelance marketer and stay-at-home dad. An advocate of the Michigan brewing industry, John blogs frequently at www.michiganmicrobrews.com and hopes to share his passion for Michigan craft beer with all craft beer enthusiasts and beyond. Cheers!
Want to read more posts about Michigan beer? We've got you covered!