Lions and Tigers and Wings, Oh MI!: Detroit Sports Hot Spots Roundup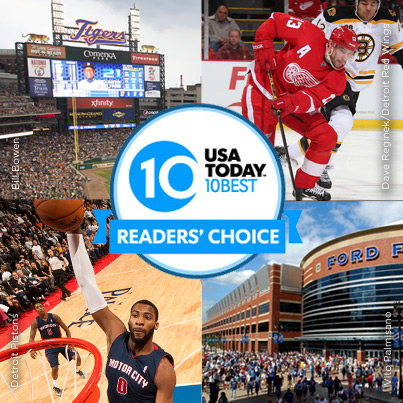 Detroit was recently named #1 among USA TODAY Travel's 10 Best Cities for Sports! With four professional sports team centered in Detroit, we asked Visit Detroit to share some suggestions for pre-game excitement around the city.
Detroit's roar is loud enough to be named the 2014 USA Today 10Best Sports City. We don't take sports lightly in this town.
The Detroit Red Wings have reached the post season 23 consecutive years - the
only professional sports organization in history ever to do so,
while the Detroit Tigers have achieved four consecutive AL Championships.
Throw in a couple champion seasons from the Pistons and Red Wings in the last decade and a Winter Classic outdoor hockey game and you have the equation for sports city success!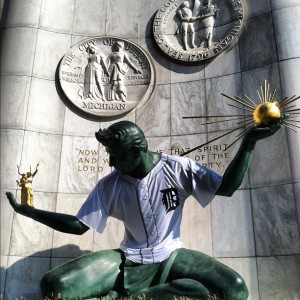 Pre-Game Tailgating
Eastern Market is the official home to
Detroit Lions Tailgating.
There are 750 tailgate spaces and it's just a 10-minute walk to Ford Field or if you prefer to ride, hop on a shuttle to the game. Costs run $45 for a car, $75 for a camper or bus, $130 for RVs and $160 for Motor Coaches. General parking is also available for $15.
Eastern Market
also operates round-trip
shuttle service to Ford Field for $5 per person
.
Bar Food/Post-Game Celebrations
Having tickets to a game is the ultimate fan experience, but when you can't snag some game seats, let your rump rest in a booth with some bar food and a stellar experience, bar none.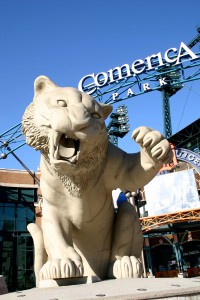 The diner burger at
Firebird Tavern
is a house specialty. Two patties are smashed together and topped with cheese, lettuce, tomato, pickle and special sauce. Kick up the flavor by adding bacon.
There's a reason this bar bears the name of the man with the team plan.
Coaches Corner Bar & Grill
is loaded with HDTVs and an outdoor patio, perfect for pre-game hype and post-game celebrations.
Irish pubs are always great and
The Old Shillelagh
is no exception.
Add 25 TVs and a free shuttle to the game and you have a downtown game day experience, with or without tickets!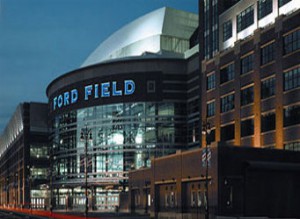 Another popular burger joint just outside downtown (located near old Tiger Stadium) is
Nemo's Bar and Grill
.
Nemo's has been featured on many "best burgers" lists because of their sizeable burgers and mustard sauce. Be sure to take advantage of the free parking and $3 shuttles to Tigers and Red Wings games.
Stadium Tours
If you can't attend the game, check out a
Ford Field stadium tour
for a behind-the-scenes look at the guest suites and team locker rooms and a chance to run through the tunnel and onto the field.
Sports are serious business in Pure Michigan. Do you follow any unique tailgating traditions to support your favorite Michigan team?
Dan Fuoco is the Interactive Marketing Manager for the Detroit Metro Convention & Visitors Bureau (VisitDetroit) and is responsible for building and engaging with VisitDetroit's social media and
blog
communities. You can find him geeking out over: social media infographics, muscle cars and Detroit. Follow him on
Twitter
,
Instagram
and periodically on Pinterest.