Michigan Getaway: 5 Rental Home Tips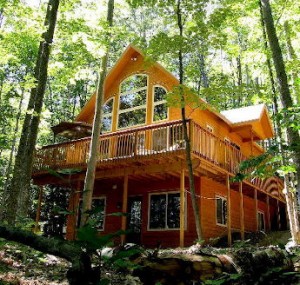 Vacation rentals are a great option for your Michigan getaway if you want to experience a new town, or beach living, but want all the comforts of home. This week, Guest Blogger Melissa Morrison shares some tips so that you can get the best experience while renting a vacation home.
If you're looking for a home-away-from-home for your next vacation, look no further than a vacation rental. Vacation rentals include cottages, private homes, condos and resorts. These vacation properties can be a great choice for people looking to stay somewhere with all of the same comforts of home. Renting a home has many advantages over staying at hotels. It allows you to cook at home; you can rent a home with friends or family to save on cost, and they give you more space and a yard to run around in. But with thousands of places to choose, navigating this market can be a bit confusing. Below are some hints to make your vacation be the best it can be.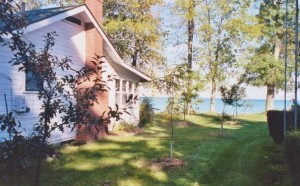 Find the right place
There are many websites to help you choose the right place. You can often search for amenities like hot tubs, the home's pet policy, and the number of bedrooms your party needs. Review the information and the photographs of the homes carefully.
Contacting the Property Owner
Most people choose to contact property owners via email, which is a great way to narrow down your search. Email can be a great way to ask additional questions, as well as check availability. I always recommend talking to the property owners/managers over the phone to make sure you have received all of the necessary information and are comfortable with the owners.
Payment
Unlike hotels, you will be paying for lodging before your trip. Typically, you will pay a security deposit and the rest will be due within a month of your trip. Each property owner has a slightly different payment structure, but the same principle will apply.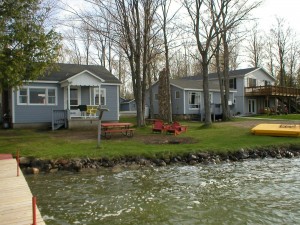 Agreement/Guidelines
Each property will have a different set of rules or guidelines to be followed during your stay, which will most likely be provided to you in a form of a rental agreement. This agreement covers things such as the cleaning policy, neighborhood rules, and contact information, to name a few things that might be included. Make sure this information is provided, and both parties fully understand what is expected during the stay. It could mean the difference between receiving your security deposit back and spending more than you bargained for during your vacation.
Arrival
Usually upon arrival you will find the wonderful home or cottage that you were anxiously waiting to visit. But sometimes unfortunate things can happen during a trip. If something breaks during your stay, or you arrived to something broken, make sure to contact the property owner right away. Quick communication to the property owner will ensure that all parties are not surprised at the end of the visit with an unexpected outcome.
Staying at vacation rentals offers many advantages: larger accommodations, the ability to cook your own meals, and simply enjoy the comforts of home. By understanding the few differences from traditional hotel lodging, you can ensure a great stay.
Melissa Morrison is native Michigander and owner of www.rentalbug.com, a Michigan vacation rental website that offers over 650 accommodations throughout the state of Michigan.