Seven Tips for Capturing a Perfect Pure Michigan Sunset
We consider ourselves quite lucky to have the opportunity experience breathtaking, colorful sunsets all year round in Pure Michigan! Today, nature photographer Joshua Nowicki shares some of his best tips for capturing the memory of a perfect Pure Michigan sunset forever.
I am out almost every night taking photos of the sunset. Recently, I decided to look back on my photos from the last several years and I could see a noticeable change in the style and quality of the images that I have created. This led me to think about the way I now approach sunset photography. As a result, here are a few tips on creating beautiful photos of the sunsets in Pure Michigan.
Research your location:
Do an image-search to get an idea of the popular features of a particular location. Also, find out where the sun will set; there are a variety of apps and websites that will allow you to determine the position of the sun on the date and time that you will be in a particular location. Knowing the position of the sun relative to the features of the landscape will allow you to better plan the composition of your photos. For instance, there are several locations in
Saint Joseph
where I know that I can take a photo of the sun and the lighthouse at a distance, but this is only possible on a limited number of days during the year due to the changing position of the setting sun.
Get to your location early and observe others:
When I arrive at a location, I first look at where other people are. Sometimes it is a great spot, but often I move away from the group. I do this because then I am not competing with others for space to take photos. Also, I like to find a less common perspective, and I enjoy taking photos from a quiet spot in order to better enjoy the moment.
Look around:
Because I arrive early, I usually have time before the sun is in the location that I want to photograph. I use part of this time to enjoy taking photos during the 'golden hour' when the landscape is bathed in the soft warm light of the sun. Further, this is a good opportunity to look for any objects that may unintentionally end up in your photos; power lines, cars, buoys etc. if not placed purposefully in the composition of your photo can be very distracting.
Try a different perspective:
I like to crouch down low or even lay on the ground to take photos. It makes waves look larger and lets you uniquely catch the light on the water or through grass. It is a wonderful way to capture details that are often overlooked.
Be patient:
Wait for the position of the sun, sailboat,
lighthouse
etc. to align as planned. When I started taking photos, I often ran from place to place trying to get as many different angles as possible without thinking about exactly what I wanted to capture. Now, I will choose a place and wait patiently; if necessary, I move location only slightly to get the photo composed as planned. As a result, I take fewer photos, but I am happier with the ones that I take.
Stay late:
It is amazing how quickly people leave after the sun sets. The color of the sky, especially if there are clouds, is amazing after sunset.
More than just the sunset:
Photos of the sunset and water or clouds can be beautiful, but adding in an element that tells a story about the location is wonderful. Trees, lighthouses, animals, and buildings etc. add to the story that the photo tells and offer valuable data about the experience of being there. A photo of the
beach
could be almost anywhere; but with a lighthouse in the background, the photo is instantly given a definable location.
With amazing sunsets almost every night, there are endless opportunities to take beautiful sunset photos in Pure Michigan.
For more photos of Pure Michigan sunsets, check out our Pure Michigan Flickr page or follow us on Instagram.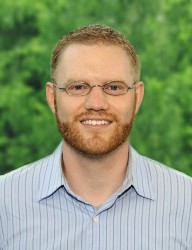 Joshua Nowicki is a St. Joseph, Michigan based photographer specializing in landscape, nature, architecture, and food photography. His photos can be viewed online on Facebook or his website.