Six Things You Didn't Know About Jackson
If you've never been to Jackson, you may be unaware of the incredible history that lies within this city! From an iconic prison site to a booming auto industry, Jackson has its share of surprising (and sometimes shocking) stories. Fortunately, those stories live on today through businesses, museums, and architecture that are enjoyed by residents and visitors alike. Read on to learn more and discover some fun facts about Jackson you might not have known! 1. It's Where The Coney Was Invented
I love a good coney as much as the next girl, but only recently realized that there's a whole world of coneys outside of Detroit! Contrary to popular belief that the coney originated in Detroit, Jackson actually introduced its first coney restaurant in 1914 (that's three years before the motor city opened its first location). Like Detroit, Jackson has two neighboring competitors—
Jackson Coney Island
and
Virginia Coney Island
, each of which has its own loyal following. As for which is better, I honestly found the results too close to call. You'll have to visit to decide for yourself!
2. Law Abiding Citizens Live In Prison Cells
Once the world's largest walled prison, Michigan's First State Prison is now
Armory Arts Village
, a community of galleries, workspaces, and apartments. While this historic site has transformed into a vibrant neighborhood, tours are available from
Jackson Historic Prison Tours
for anyone who's interested in learning about its controversial past. Get a first-hand look at the former prison's amazing architecture and eerie basement (formerly solitary confinement), and peek into a current resident's living space (a loft apartment that was once 36 cell blocks). From industrialism to rehabilitation, the influence this landmark has on Jackson's history is remarkable (and not to be missed).
3. Dr. Kevorkian Passed Through Here
Interested in seeing a more current representation of prison life?
Cell Block 7
, a museum located on the grounds of a functioning prison, was recently an active cell block that served as the entry point for convicts such as Kwame Kilpatrick and Jack Kevorkian. Inmate-free since 2007, Cell Block 7 is now open to the public and provides a look at how intense life behind bars really is. Whether you visit on your own or in conjunction with an historic prison tour, you'll leave with a sobering reminder that freedom isn't something to be taken for granted.
4. It Once Rivaled Detroit As The Motor City
Most people associate cars with Detroit, but few know that Jackson was home to multiple auto manufacturers around the turn of the 20
th
century!
Ye Ole Carriage Shop
in nearby Spring Arbor features 18 made-in-Jackson vehicles, including a 1902 steam-powered JAXON and a 1908 2-cylinder Fuller (the only one of its kind known to still exist). Available for group tours, Ye Ole Carriage Shop also showcases several other classic cars and antiques, including vintage radios, toys, and an impressive Coca-Cola room (
call ahead to schedule a group tour
).
5. It's Home To A 500-Foot, Light-Up Waterfall
Each year between Memorial Day and Labor Day, Jackson residents and visitors are invited to enjoy concerts, fireworks, nightly light shows, and more at the
Cascades waterfall
in Sparks Park. Unveiled in 1932, this manmade wonder features colorful light and water shows, and can be synchronized to music for weddings and other events—quite a sight to behold!
6. It's Where You'll Find The Nation's Oldest Continually-Operating Train Station
Jackson is a train town—a title that's literally put it on the map for over 140 years! Welcoming travelers such as presidents (and presidential candidates) McKinley, Taft, Eisenhower, and Kennedy, the
Jackson Depot
has served passengers every day since 1873 and continues to receive Amtrak trains daily.
How many of Jackson's historic activities have you experienced for yourself? Share your favorites (or activities that interest you most) in the comments!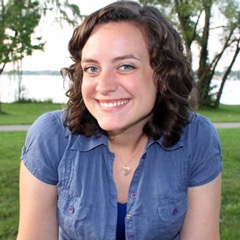 Jennifer Bowman is a southwest Virginia native who moved to metro Detroit in 2011. Fascinated by travel and discovering new places, Jennifer spends her free time exploring Michigan towns and writing about her experiences on her blog,
Wading in Big Shoes
. To keep up with her adventures, you can follow her on
Instagram
,
Twitter
, or
Facebook
.