Three Ways to Save on Lessons and Lift Tickets in Pure Michigan
The official start of winter is still a few weeks away, but Michigan ski areas are already open for the season! If you or someone you know is a first-time skier or snowboarder, Mickey MacWilliams from the Michigan Snowsports Industries Association shares some tips for saving on lessons and lift tickets in Pure Michigan this winter.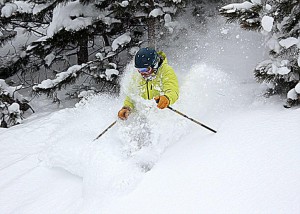 Photo courtesy of Crystal Mountain Resort
You may not know this but Michigan is steeped in skiing history. Michigan is home to the
U.S. Ski & Snowboard Hall of Fame
and some of the first and largest ski jumping competitions originated here back in the early 1900s. While you may not want to hurl yourself off an Olympic regulation ski jump, getting out on Michigan's 900+ slopes and trails is something everyone can enjoy.
Kids in fourth and fifth grades can ski for free all across Michigan this year with the
Cold is Cool Ski & Ride Passport
. Twenty-seven ski areas have each contributed up to three lift tickets for this passport booklet, so students can ski all winter long, all over Michigan for free! Applications are available online at
goskimichigan.com
. There is a $15 printing fee for the passport booklet.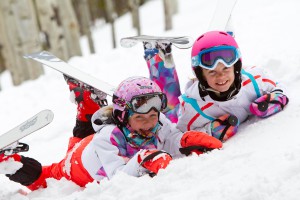 Photo courtesy of MSIA
For those who don't know how to ski or snowboard and want to learn, January is the month. That's when ski facilities all across Michigan offer an exciting and affordable learn-to-ski or snowboard program called
Discover Michigan Skiing
. Beginners receive a lesson, equipment rental and a lift ticket or trail pass for just $20 for cross-country skiing or $35 for downhill skiing or snowboarding. To get started, a Discover Michigan Skiing voucher is needed. They are available at participating Michigan McDonald's restaurants or online at
goskimichigan.com
.
Ski areas across the state offer packages, special events and discounts that can be a lot of fun while helping to reduce the costs of getting out onto the slopes and trails.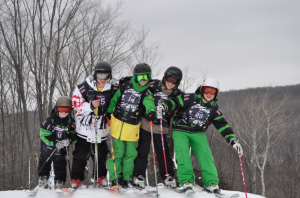 Photo courtesy of Marquette Mountain
A page on the goskimichigan.com website called
Events & Discounts
is updated frequently and offers a wide assortment of options. Plus, the Ski Areas and Conditions page provides up-to-date snow conditions and direct links to ski areas all across the state.
So whether you are an experienced skier or rider or just want to give it a try, there is something for everyone on the ski slopes and trails of Pure Michigan.
Do you remember your first time skiing or snowboarding? Tell us about it!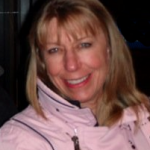 Mickey MacWilliams is the Executive Director of the Michigan Snowsports Industries Association, which represents the ski and snowboard industry in our state. She is an avid downhill and cross-country skier and a very timid but enthusiastic snowboarder. You can reach her at info@goskimichigan.com.