Traverse City Inspirations
Traverse City
and the region along the wide blue waters of Grand Traverse Bay seem to inspire more than their share of everything—art, flavor, reflective moments and thrills of discovery. Editor Barbara Morrow writes about some of her finds in Traverse City, as part of a girls-only getaway for the 2011 issue of Michigan Travel Ideas.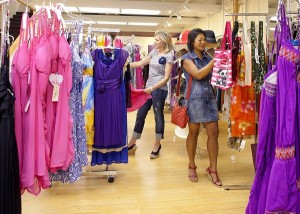 Posh
The bubble-gum pink sheath squeals "special," even surrounded by dozens of other dresses, bags, scarves, and other irresistible accessories in
Posh
, one of the specialty
shops and galleries
along Traverse City's Front Street. Joan and I spot it at the same time. It's perfect! Not for us, of course, but for her college-age daughter. Even better, it's $24.
"You're supposed to be looking for something for yourselves," teases owner Juliette Goodwin, as Joan sends a cell-phone photo of the dress.
Finding an irresistible bargain for one of our children is almost the same thing, we respond, laughing. Discoveries of all sorts—along with some time to talk and meander in ways our busy lives hardly ever allow—are our goals on this trip. A shop full of buys tucked amid this vacation town's dozens of other possibilities certainly qualifies.
For lunch, we wander into
Phil's on Front
, a reservoir of cool serenity and chef-driven creativity, just down the street. We virtuously order salads and lovely grilled fish, selections rendered moot by "just a truffle or two" from the case full of chocolates placed seductively near the exit. Oh well, we're on vacation, we agree.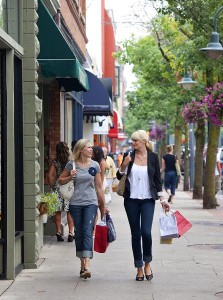 For dinner, there are almost endless
choices
. We settle on
The Cooks' House
, a deceptively simple spot. One of the first courses, asparagus soup, is such an astounding shade of neon green that it practically shines. The flavor is just as stunning, crisp and fresh as just-picked stalks, but with other flavors subtly blending in. Chef Eric Patterson stops at our table. When we remark on the soup, he says just-picked vegetables grown in this wonderful climate get all the credit.
It's clear that he means every self-effacing word, but just to make a point, he returns with baby beets pulled from the garden earlier that day. We each crunch one. Hmmm, good, but I'm pretty confident that when Eric and his team finish with them, they'll be even better.
Or does everything just taste better after a day doing just what we want, basking in the breezes off the cool, blue bay? That's a distinct possibility to be considered carefully over dessert—flourless chocolate cake with freshly whipped cream.
Barbara Morrow has written about almost every part of Michigan for
Midwest Living
and
Michigan Travel Ideas
.