How Did Michigan Cities Get Their Names? Part 9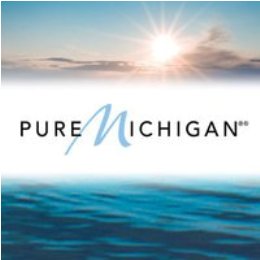 In our ongoing series of how cities in Michigan got their names, we've been able to share with you the history of cities from around our state. In case you missed them, here are
Part 1
,
Part 2
,
Part 3
,
Part 4
,
Part 5
,
Part 6
,
Part 7
and
Part 8
. This week, check out part nine, which shares the stories of how five more Michigan cities were named.
Bay City
Bay City was first known as the village of Lower Saginaw in 1838. Its name was changed to Bay City when Bay County was organized in 1857. By 1860, Lower Saginaw was becoming a bustling community of about 2,000 with several mills, and many small businesses in operation. In 1865, the village of Bay City was incorporated as a city. It was a time of rapid growth with lumbering and shipbuilding, creating many jobs.
Menominee
Menominee gets its name from a regional Native American tribe known as the Menominee, which roughly translates into "Wild Rice." The area was originally the home of the Menominee Indian Tribe. They now have a reservation along the Wolf River in North Central Wisconsin. Menominee gained prominence as a lumber town. In its heyday Menominee produced more lumber than any other city in America.
Pontiac
The first settlers arrived in what is now the City of Pontiac in 1818. Two years later there were enough people there to form a village named after the famous Indian Chief (Chief Pontiac) who had made his headquarters in the area only a few years prior. The village was officially recognized by the state legislature in 1837 and it incorporated as a city in 1861.
Rockford
The first important settler of what would become the city of Rockford was Smith Lapham. Lapham built his own sawmill on his side of the river, which was completed by 1844. Other settlers soon followed. By the fall of 1845, the settlement had about 5 houses. Since the settlement existed largely on land owned or sold by Smith Lapham, it became known as Laphamville. By 1865 the Grand Rapids and Indiana Railroad Company had begun a railroad extending northward through the village. The railroad had been advising the residents to adopt a shorter name, and when a newly arrived resident from Rockford, Illinois proposed the name of his former town, the new name was narrowly approved. It was replatted under the name Rockford in 1865 and incorporated as the Village of Rockford in June 1866 with 315 inhabitants.
Marysville
Edward P. Vickery settled at the present day foot of Huron Boulevard in Marysville. He named the operation Vickery's Landing and the settlement surrounding it eventually became known as Vicksburg. However, there was already another Vicksburg, Michigan, so in 1859 the name was changed to Marysville, after Nelson Mill's (an entrepreneur in the area) wife Mary.