Get Your Fall Fix at These Michigan Cider Mills and Orchards
Whether your preference is tart and tangy, crisp and crunchy, or sweet and juicy, there's a Michigan apple variety to satisfy all taste buds. Many apple aficionados prefer Michigan Honeycrisp and Jonagold for their crisp bite and distinctive flavor, while Fuji and Gala are usually enjoyed fresh. Either way, you can't go wrong by taking a bite into a Michigan apple this fall! So where will you take your first sip or bite this fall? Check out our roundup of all things apple.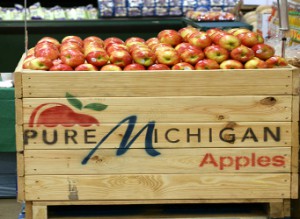 The Orchards - where U-Pick!
Westview Orchards and Adventure Farm
is a 188-acre award- winning family farm and orchard. Located 45 minutes north of Detroit, the orchard features a Farm Market open 8-6 daily, June through December 24th, with homegrown fruits and fall vegetables, fresh bakery items, honey, apple cider, and more. The famous U-Pick open with cherries in late June through mid-July, peaches in early August through Labor Day, apples in late August through end of October, and pumpkins in late September through end of October. Make sure you don't leave without picking up one of Westview's signature "flips" or pies!
Take a fall trip to see the colors and make a stop at
Miller's Big Red Apple Orchard
. Miller's U-Pick includes apples, pumpkins, raspberries and strawberries. The pies, breads, jams and jellies are made fresh from scratch with all home grown ingredients. Miller's Big Red invites you and your family to let them show you what fall is all about in the orchard.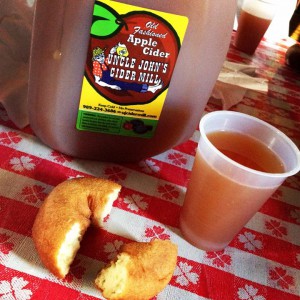 Photo courtesy of Facebook fan Davey Robinson
Crane Orchards and Corn Maze
Today, aside from producing almost all of the fruit that the Pie Pantry needs for its fruit desserts and apple cider, Crane Orchards is one of the finest u-pick orchards in Michigan. With over 15 different varieties of apples, peaches and sweet cherries for the discriminating u-picker to choose from, the scenery is breath taking. When your basket is full, get lost in a 15-acre family-friendly Corn Maze! Hayrides are offered to visitors in the fall after a long day of u-picking and maze navigating.
At
Blake's Orchard & Cider Mill
in Armada, enjoy apple and pumpkin picking, train or hay rides, Barnyard Funland and animal farm, and cider & donuts on your visit to the country. You can even pick your own strawberries, asparagus, raspberries, pears and tomatoes. Blake's also features dwarf fruit trees and thousands of Christmas trees mid November thru December 23rd!
Nestled in rolling hills dotted with farms,
Alber's Orchard and Cider Mill
near Manchester has been in business since 1890. View an old fashioned cider press, enjoy the freshest ice cold cider around.
The Cider Mills
The Historic Dexter Cider Mill
near Ann Arbor is the oldest continuously operating cider mill in Michigan. Today, the cider mill keeps its more than 120-year old cider making tradition by using an oak rack press and blending three to five different locally grown apple varieties in every pressing.
The
Franklin Cider Mill
opened in 1832 and has been serving hungry, and thirsty, customers since. The mill happy sells many fresh products, including fresh-pressed cider, hot donuts, freshly baked pies and caramel and candy apples made at the mill. Franklin also offers some of the tastiest smoked been and cheese varieties around!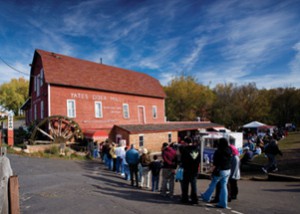 Yates Cider Mill
in Rochester Hills has been water-powered since 1863, and presses 300 gallons of fresh blend
ed apple cider per hour. Visitors
can also indulge in fresh donuts, apple pies, fudge, apple crisp, jams, and more.
including freshly pressed cider, hot donuts, freshly baked pies and caramel and candy apples made on at the mill. Franklin also offers smoked beef and many varieties of cheese.
Parmenter's Northville Cider Mill
specializes in fresh apple cider, donuts and caramel apples. The mill also has a winery available for wine tasting.
During a visit to
Uncle John's Cider Mil
l in St. John's, visit the bakery and enjoy fresh baked pies, breads, cookies and pastries. Before you leave, check out the gift shop and sample some wines in the tasting room. Finally, take a leisurely stroll through 1.5 mile scenic groomed nature trail.
Vander Mill
is a cider mill and winery that serves the greater West Michigan area. The winery specializes in hard Ciders and apple wines, and is an active participant in local farmers markets offering fresh cider, hot cider, fresh donuts, fresh baked pies, homemade fudge, homemade cinnamon roasted almonds, and Michigan preserves, salsas and sauces.
These are just a few of the many orchards and cider mills in Michigan. Do you have a favorite to add to the list?
Michigan Apple Fun Facts
Think Michigan apples and cider are merely tasty fall treats? Think again! See what these fantastic fruits mean to the state's economy...and your health!
There are more than 9.2 million apple trees in commercial production, covering 36,500 acres on 850 family-ru
n farms in Michigan.
Michigan apples are available August through June each year, thanks to atmosphere-controlled storage.
In 2013, Michigan harvested an estimated 30 million bushels (1.26 billion pounds) of apples.
The Michigan Honeycrisp's popularity makes it hard for apples growers to keep up with demand.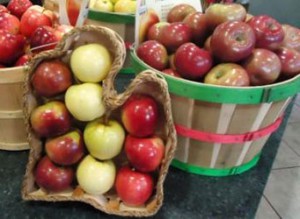 Michigan slices more apples than any other state for use in pies and fresh cut slices and also processes apples into applesauce, fresh and shelf-stable apple cider and apple juice.
There are five regions in the state of Michigan related to apple orchard tours. These regions are: northwest, southeast, central west, central east and southwest.
Michigan apples offer a variety of benefits that contribute to a healthy diet. These benefits include reducing the risk of Type 2 diabetes, asthma, stroke, cancer and heart disease.
On average, Michigan apples only contain 80 calories.
Learn more about Michigan apples in the video below.
Now that you know Michigan apples are both delicious and a huge part of the state's agriculture, where will you go first?