May These Events Spring You Into Summer
As May flowers will soon bloom, now is the perfect time to plan next month in Michigan. From Spring Flings to the Tulip Time Festival in Holland, there are several events celebrating Michigan's natural beauty.
Below is a roundup of a few May events sure to make you fall in love with Pure Michigan all over again. Visit our events page to see everything going on all month long.
May 1-8
Guided Tour of Albert Kahn: Under Construction
May 1,
Ann Arbor
Start your May off with a cultural excursion. In the last two decades there has been a tremendous swell of interest in Detroit architect Albert Kahn (1869-1942), arguably the most important architect of American industrialization. Albert Kahn: Under Construction focuses on the remarkable archive of photographs from the River Rouge complex to the Willow Run Bomber Plant. Shot by an array of professional photographers, these often striking documentary images were a novel strategy for conveying information showing buildings as they grew on site to busy managers at the main office. UMMA docents will explore these artifacts as photographs and evidence of Kahn's innovative solutions to the architectural challenges of his day.
Science Talks: Saving the Kirtland's Warbler
May 5,
Bloomfield Hills
Join experts from The Nature Conservancy for a series of evening lectures on conservation challenges and solutions facing the Great Lakes region and beyond. Each lecture begins with a Meet the Scientist mixer with refreshments and appetizers to enjoy (cash bar) as you learn more about the evening's topic. This session is about the inspiring story of bringing North America's rarest songbird back from the brink of extinction, how it's being protected now and what makes the Kirtland's warbler unique.
Downtown Tecumseh Art Walk
May 6,
Tecumseh
During the evening, downtown merchants will partner with area artists to bring art into downtown businesses. Merchants will offer extended hours and refreshments for the public to enjoy. Local artists will be on hand to greet people and talk about their work, which will range from pottery to photography to jewelry and more. Bring your family down to enjoy watching artists demonstrate their skills! New this year the Carnegie Artist Studios will have an Open House with artists showcasing their work. This popular event is one you won't want to miss!
Cinco de Mayo Flint 5K/10K
May 7,
Flint
Ole! Come help usher in spring by taking part in this festive 5K/10K event. Participants will be able to enjoy post-race festivities that include a delicious Mexican snack from Rico's Authentic Mexican Take Out! This is definitely a race you will not want to miss.
Free Comic Book Day
May 7, Ann Arbor
A retail event like no other, hundreds of costumed fans of all ages will line up around the block to participate in what feels like a mini-comic con in the heart of Downtown Ann Arbor. While waiting in line may seem like a drag, Vault staff entertains everyone with games, prizes, and general shenanigans.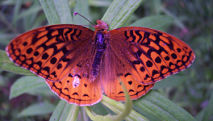 Spring Treasure Hunt
May 7, Raisin Township
Have a fun family outing with a guided hike at Ives Road Fen Preserve to celebrate our brand new quarry trail and interpretative signage. Learn about floodplain and southern mesic forest communities and the restoration projects that saved this globally significant habitat.
Holland Michigan Tulip Festival
May 7 to May 14,
Holland
This is a must-see event for you and your family! Holland's Tulip Time Festival, named "Best Small Town Festival" by Reader's Digest, Tulip Time has delighted visitors for over 80 years!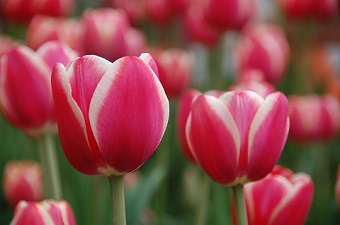 The number one attraction is the tulip itself and there are literally millions to see, in our city parks, downtown planters, Tulip Lanes, Windmill Island Gardens, Nelis' Dutch Village, and Veldheer's Tulip Farm. There are also three parades to enjoy. The Dutch Marktplaats offers Dutch food, merchandise, and demonstrations. Throughout town, you'll have many chances to experience traditional Klompen (wooden shoe) dancing, as well as the Art & Craft Fair, Quilt Show, carnival rides, concerts, theatrical shows, fireworks, trolley tours, and so much more!
May 9 - 15
National Morel Mushroom Festival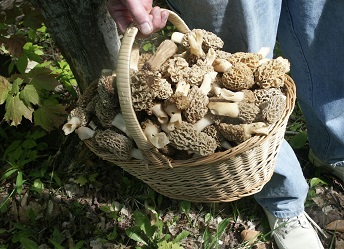 May 12-15,
Boyne City
The festival starts with a Craft Beer Block Party. Then there is a free mushroom hunting seminar followed by an optional guided morel hunt on Friday afternoon and a competitive morel hunt on Saturday morning. The Wine and Dine dinner is Friday night at the Beach House restaurant including five morel-infused hors d'oeuvres paired with five wines. The Taste of Morels gives you your choice of tastes from a dozen great restaurants in the giant festival tent in Veterans Park. There are dances with great live bands and carnival rides and much more throughout the weekend.
Main Street Ladies' Night Out
May 13,
Ann Arbor
Grab you friends and have a ladies' night! Sales will be offered throughout the day, but from 5-9pm the retailers roll out the red carpet with special offers, discounts, snacks, goody bags, raffles and more! Participate in the passport' program during this time and be entered into a drawing to win fabulous prizes. Check out the link for more information.
Ghost Walk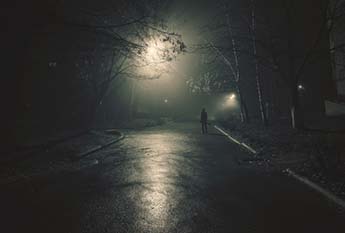 May 13,
Petoskey
For a spooky outing try a ghost walk! Over the past century, Downtown Petoskey has had its fair share of spooky hauntings, Edgar Allan Poe inspired deaths and mobster dealings. Many of these hauntings have happened repeatedly over the years, and a local historian, Chris Struble, has gathered the facts and the local lore that inspire these stories that tell the history of Petoskey from an otherworldly perspective.
Pollinators Gardening
May 14,
Ontonagon
Join this class taught by Marilyn Knuteson & Carol Maass to learn the how to plant a pollinator's garden and the importance of native plants to wildlife. You will work with a master gardener to plan for the creation of a butterfly garden at your home. Then you will help plan native landscape plantings for the three park entrance signs in the Union Bay area.
May 14, Flint
Register now at crim.org and Let's Ride Together at the HealthPlus Tour de Crim, 11AM to 2PM on Saturday, May 14 in Downtown Flint! Check out the Crim's famous 10-mile blue line course and Flint's scenic trails by bike. HealthPlus Tour de Crim is a non-competitive, family-friendly bicycle ride with optional obstacles! All ages are welcome to enjoy music, artisan bread, Michigan microbrews or rootbeer from Flint's very own Tenacity Brewery, and more during the downtown festivities! All finishers will receive a medal, t-shirt, beverage of choice, and snack.
May 16-22
Downtown Tecumseh Classic Car & Bike Show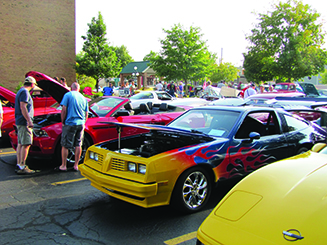 May 19,
Tecumseh
Get your motor running and head on down the highway to the 2016 Tecumseh Classic Car & Bike Show. Cars & bikes will be displayed in the Old National Bank parking lot for all to enjoy. Special recognition awards will be given so don't miss this special event.
Tawas Point Birding Festival
May 19-22,
East Tawas
Come to Michigan's Sunrise Coast to enjoy spring birding at its best, attend presentations on the latest birding topics, hone your birding skills and learn about avian conservation work in Michigan.
Festival participants enjoy some of the best birding in the Great Lakes region; Tawas Point is well known for high concentrations of migrating warblers during the month of May. Recent species highlights include: Kirtland's Warbler, Cape May Warbler, Golden-winged Warbler, Ruby-crowned Kinglet, White-crowned Sparrow, numerous raptors, shorebirds, and more. Nearly 200 species were recorded during the festival weekend in 2015.
World Expo of Beer
May 20-21,
Frankenmuth
This is Michigan's largest beer sampling event, with nearly 300 different beers available from around the world. You will gain a free collector beer sampling mug. If you love beer, this event is for you.
Color Fun Run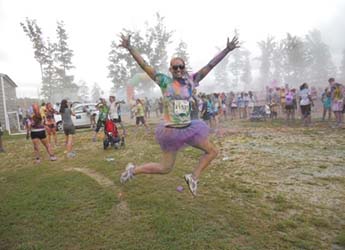 May 21,
Petoskey
For a healthy event, run in the Color Fun Run. This is a beautiful route, a fun activity and a great cause! Run for the health of it and have a great time! 5K & 1 mile run/walk.
Armed Forces Day
May 21,
Muskegon
There will be a tribute to Armed Forces Day aboard the USS LST 393 Veterans Museum. The program and tours through LST 393 and the museum will be free. Enjoy static displays of World War II and current military vehicles as well as displays of military memorabilia. There will also be presentations, music, a 21-gun salute and more.
May 23-29
Memorial Weekend Arts & Crafts Show
May 27-29,
Newaygo
Come have a great time at the annual Memorial Weekend Arts and Crafts Festival. This event offers the very best in handmade crafts as well as a handful of unique resale items.
The Festival strives to emphasize on unique home decorations, garden and yard decor, beautiful jewelry, clothing, ornaments, antiques and collectibles. There are also many delights such as dips, jams, candies, breads, candied apples, cookies, popcorn, dried soup mixes, candied almonds and handmade tamales.
Balloons Over Bavarian Inn
May 27-29,
Frankenmuth
Enjoy viewing morning and evening flights over downtown Frankenmuth. An awesome "Balloon Glow" event is featured each night at The River Place Shops Field! Visit with dozens of professional hot air balloon pilots and their crews from throughout the U.S.
Fishing In The Park
May 28,
Bay City
Go fishing in the park with DNR. They will supply the poles and bait. This would make a fantastic family event where there is a prize for the longest fish caught!
Art & Wine Festival
May 28-29,
Berrien Springs
The Memorial Day Weekend Art & Wine Festival is a two-day celebration of regional art, music and wine. This event is open to the public free of charge at Lemon Creek Winery's Berrien Spring's location.
Blessing of the Boats
May 29,
Muskegon
The Blessing of the Boats is a spectacular show of boats on Muskegon Lake, celebrating the opening of the boating season. The Port City Princess departs for a brunch on board while sailing in Lake Michigan and Muskegon Lake. She will then float in the Muskegon Channel where boats can float alongside and be blessed by a priest. Watch from the channel or from Muskegon Lake beach!
May 30-31
Dexter Memorial Day Parade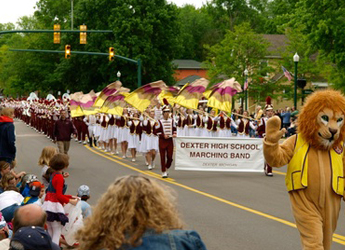 May 30,
Dexter
Take your family to Dexter this holiday! The Rotary Club of Dexter is looking forward to another great parade supported by the participants and the community.
Fort Wilkins Historic State Park - Memorial Day Ceremony
May 30,
Copper Harbor
Families and friends are invited to take part in a Memorial Day program with a music program by students from Copper Harbor honoring our veterans and fallen soldiers. Activities include a Memorial Day Address, the playing of Taps and Fort Wilkins Historic State Park will be presenting the introduction and welcome to our guests.
Wetland Tree Digital Camera Safari
May 30,
Bay City
This event is a fun way for families to explore the state park and discover why it is a National Registered Natural Landmark. With your digital camera, take photos of the special trees that are on the scavenger hunt list as you hike the park.
Ypsilanti Memorial Day Parade
May 30, Ypsilanti
Have a fantastic time in Ypsi and watch the parade. Check out the route if you plan on visiting.
Did we miss your favorite May event? Name it below!