21 Ways to Make an Environmental Difference in Pure Michigan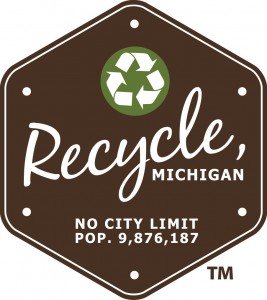 Happy Earth Day! In honor of everything that's being done to keep Pure Michigan beautiful, guest blogger Kerrin O'Brien from the Michigan Recycling Coalition shares a a list of things everyone can do to keep our state environmentally clean.
How many of these tips do you often keep in mind?
Earth Day provides us with an important reminder that recycling has become a critical foundation for environmental action.
As the warm spring sun shines on Michigan, it is a day to celebrate the beauty found across the state and to remember that our vibrant and sustainable economy is dependent on upon a healthy and productive environment.
we all can do to help keep the Great Lakes State clean.
While recycling has become universal with positive environmental action, it's not easily accessible for all Michigan residents and businesses. There are economic and environmental benefits to capturing and utilizing the more than 4 million tons of waste that we put in Michigan landfills each year. But, Michiganders must rely on their communities, businesses and organizations to provide them with opportunities to recycle and ultimately contribute to a healthy state.
If you do have a rolling recycling cart to wheel out to your curb on a weekly or bi-weekly basis, you are well-served. Learning as much as you can about your program is not only good for the environment, it can actually save you money. Find out what's happening in your neck of the woods. Inquire about municipal services or subscription-based services with your hauler. Recycling is gaining traction as a valued public service and you can add your voice to the choir to ask for even better services.

An easy way to contribute to a healthy environment and economy is to make recycling a priority in your business and home. What does Earth Day mean to you? A day to enjoy the outdoors? A day to take action against
There are also a variety of other ways to make a difference. Here are 22 ways you can make a difference!
waste? A reminder of the importance of conservation?


1. Turn off the water while brushing teeth and shaving




2. Go Vegetarian for one day of every week




3. Try to cut two minutes off of your daily shower




4. Buy food, clothing and other items that are locally produced




5. Adjust your thermostat to be 1-3 degrees lower for the day- each degree can save up to 10% in energy costs!




6. Check that your car's tires are properly inflated and air filters are clean. Maintaining your car means less used parts in a landfill.




7. Get unsubscribed from constant junk mail that gets tossed away




8. Bring your own reusable bags for shopping and pack your lunch in reused glass or plastic containers




9. Bring your own reusable mug/bottle/cup or start a BYOC (bring your own cup) initiative at your office




10. Challenge yourself by air drying an entire load of laundry or washing with cold- warm water instead of hot




11. Writing Action Day - Look at the things you use every day or buy often, are those companies using recyclable packaging? Are they using too much packaging? Or at the end of that products life are you able to dispose of it in an environmentally friendly way? If not, let them know that as a loyal buyer of that product that you care about the end life and recyclability of those objects- write them a letter, go on their website or social media and let them know!




12. Donate items, time or money – Old clothes, electronics and other household objects can often be reused or re-purposed in unique way




13. Unplug everything – Maybe it's your toaster, T.V., Cellphone charger or even cellphone




14. Unplug yourself. Grab a board game, go on a walk, sports, read book or have a scavenger hunt!




15. Dust the coils underneath or on the back side of the fridge




16. Learn more about organic produce and plant vegetables in your yard




17. Take the bus, ride a bike, carpool, or walk to one of your destinations or daily commute




18. Get to know where you can reuse or recycle almost everything in your community




19. Use less paper. Cloth napkins, e-tickets




20. Use the stairs, open the door manually, open the door for someone else manually! Use a hand can opener, stapler, etc. Whatever could be done without electricity try it out, rake your leaves or yard clippings instead of using a leaf blower, go for a run outside instead of the treadmill




21. Get educated- maybe there is an environmental issue you don't know all the facts on- today get educated on something you care about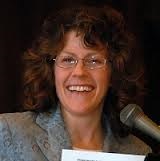 Kerrin O'Brien has worked with the Michigan Recycling Coalition in a variety of capacities since 1993. In addition to managing the organization, her interest lies in building consensus and movement around pro-recycling policies that work for both the public and private sector. As a nonprofit development specialist and facilitator, Kerrin has led many nonprofit organizations through strategic planning and development efforts. She holds a Social Science bachelor from Michigan State University and has completed ICL's Executive Director Development Program.