How much can you discover in one day? Joshua Nowicki, a St. Joseph local, recently found out as he explored the coast of Lake Michigan earlier this fall. Today, Joshua shares his experience with us.
Read about it below and let us know where your favorite place to take a day trip in Michigan is!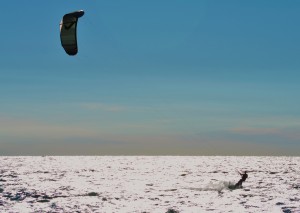 Kite surfer near Muskegon, Michigan
Michigan's Great Lakes
feature an astounding number of parks and nature preserves. Equally amazing is how few of them I have had the opportunity to visit despite being a lifelong Michigander.
So often when I travel, I concern myself with the amount of time that it is going to take for me to get from Point A to Point B. I have stubbornly ignored dozens of billboards and Pure Michigan signs encouraging me to "Stop, slow down, and enjoy Michigan's beauty along the way."
This has been a folly of mine, and this is a wrong that I intend to right. I recently decided to start taking day trips that do not have set destinations and let the sun determine how far I travel. I want to focus on all of the 'places in between' that I have overlooked in the past and gain a deeper appreciation for my home state.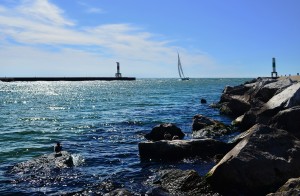 Holland, Michigan
For my first trip, I wanted to find out how many parks and nature preserves I could visit along the
coast of Lake Michigan
in one day. Between busy work days, I planned an adventure, part personal challenge and part scavenger hunt. How many different locations along Lake Michigan could I photograph?
I started in the early morning at the
City Beach in New Buffalo
and completed my journey with a beautiful sunset at Pioneer County Park in Muskegon. Along the way I visited 24 additional locations, many of which I had never even heard of before.
A few highlights:


Enjoyed watching deer walk across foggy dunes at Warren Dunes State Park.


Talked with fishermen on the pier at Silver Beach County Park while standing under the monumental sculpture 'And You, Seas' by Richard Hunt


Delighted at seeing the Friends Good Will Tall Ship in South Haven.


Waded in the water and rested on the beach at Pier Cove Park.


Watched sailboats near Saugatuck.


Stood amazed by the breathtaking view of Lake Michigan from Tunnel Park.


Felt exhausted and accomplished after walking the trails at Rosy Mound Natural Area.


Marveled at the patterns in the windblown sands of P.J. Hoffmaster State Park.


Enjoyed the view of the autumn leaves and Lake Michigan from Muskegon State Park Blockhouse.


Stood in awe of the paddle and kite surfers at multiple locations throughout my trip.


Relaxed on the beach at the end of the day and enjoyed the sunset from Pioneer County Park.



Pioneer County Park, Muskegon, Michigan



My trip was fun, beautiful and tiring. I hiked miles through woodland trails, over sand dunes and climbed thousands of steps on boardwalks. I intend to return to and spend more time hiking the trails, wading in the water and appreciating all of the new destinations I have newly 'discovered' close to home.
I look forward to my next road trip along the Great Lakes in Pure Michigan… See you there!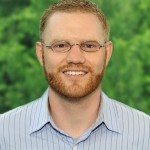 Joshua Nowicki is the Director of Community Relations at the Krasl Art Center in St. Joseph, Michigan and is a member of the board of directors of the Michigan Museums Association where he serves as the Vice President for Marketing. Joshua's interest in photography began while working for a museum in the Metro Detroit area, photographing artifacts, exhibits and events. After moving to St. Joseph, Michigan in 2011, he started taking nature photographs to encourage his friends and relatives to visit and enjoy the beauty and serenity of the area. Joshua's inspirations range from Lake Michigan and wildlife to sculpture and architecture.