Thanks again to Dan Donarski for this guest blog entry on deer hunting in Michigan.
Michigan's deer season
opened state-wide on Oct 1. This year's season seems to be a mixed bag.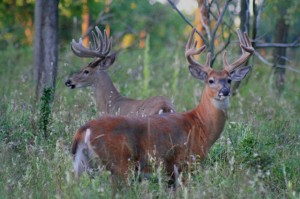 Deer in Michigan
While winter lingered in the
Lower Peninsula
, it was not all that hard on the deer herd. Fawning rate was high, survival rate was high, and a summer of plenty and a late start to fall has the deer in good shape. Look for numbers to be slightly above last year's.
The U.P. is a different story. Winter didn't just linger. It hit early and often and stayed much longer than desired. Fawning rates were down across much of the reason as well as the region having had a fair number of winter kills. Numbers here, as you would bet, are a bit down from last year.
This is the second year of a five-year experiment by the
DNR
with the U.P.'s deer herd. Hunters who wish to harvest any buck with a three-inch spike or more, and only one buck, can do so, but they can only purchase one license. Hunters wishing to hunt more than one buck can but there is a horn rule. The first license must be used for a buck with three points or more on at least one side. The second license for a buck with four or more points on a side.
This is also the first year that anyone 50 years of age and older may use a cross bow. No longer is there a physical handicap involved. Word among sports shops that sell these is that there may very well be more hunters in the
bow hunting
woods come Oct. 1.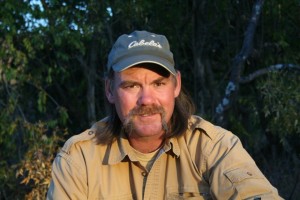 Dan Donarski is an award-winning journalist/photographer and author. He specializes in the outdoors and adventure travel. When he's not out and about he lays his head in Sault Ste. Marie.