Gear Up for Fall Fishing in Pure Michigan
Fall is a great time to go fishing on the beautiful Great Lakes. We've added some brand new items to the Pure Michigan Store that will be sure to make your next fishing trip a breeze.

The Pure Michigan Store offers a variety of items to help prepare you for the ultimate Pure Michigan fishing experience. Here are just a few of our favorites.

Fishing Lure Kit

Keep your fishing lures organized with a Pure Michigan Fishing Lure Kit. This compact kit won't take up precious space with your fishing essentials.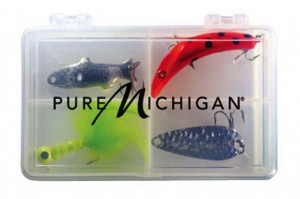 Three Tray Tackle Box

From bait to bobbers, store all your fishing supplies in this durable Pure Michigan tackle box. This box is the perfect accessory to accompany you on your next fishing excursion.














Book of Flies

If you love fly fishing in Michigan, then this beautifully bound book is a brilliant way to display your plentiful collection of flies.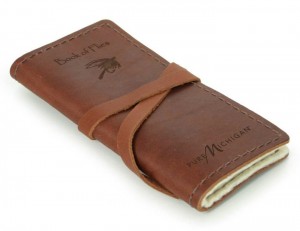 These are just some of the many Pure Michigan products available online. Visit the Pure Michigan Store at www.puremichiganstore.org to see the full line of clothing and accessories. And if you're looking to learn more about fishing across the state, check out our infographic on Fishing in Pure Michigan or visit michigan.org/fishing for more.