From Our Fans: The Ultimate Way to Spend a Pure Michigan Snow Day
Winter in Pure Michigan means plenty of snow and plenty of chances to bundle up and get outside with the ones we love. As we prepare for the snowy season ahead, our fans shared a few of their favorite ways to spend a snow day in Pure Michigan.
Use these suggestions and plan ahead for the next time Mother Nature transforms our state into a glistening winter wonderland.
For more on planning a Pure Michigan winter outing, visit michigan.org/snowday.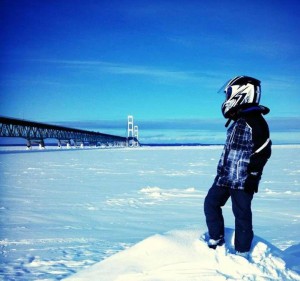 Photo courtesy of Facebook Fan Chris Campo
Grab some coffee and a good breakfast, shovel the driveway, and get out and enjoy the snow! - Twitter user @Randomhero180
We go to
Mackinaw
and play in the snow by the bridge. Its a 3 hour drive, but it's so fun. - Brent Mowry
Dress warm and drink lots of warm beverages. - Deborah L. Sorgen
Start the day off with a morning skate at a outdoor rink, snowball fights with the street,
hitting the slopes
in the evening. - Twitter user @Mike_Carlson23
Building snowmen with my grandkids. - Rhonda McClain
Playing with the kids building a snowman, having snowball fight or building a snow fort. - Twitter user @FShawnoo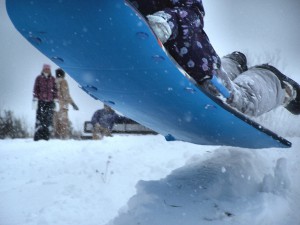 Photo courtesy of Todd Schloegel
Sledding through the Upper Peninsula. - James Clymer
Ideal snow day: Bundling up & going outside to
snowshoe
, ice skate, snowboard, or go ice fishing - or all! - Twitter user @stefherder
Walking in the quiet woods. It's peaceful and beautiful. - Julie Burr Bryan
Snowshoe + home brew; Michigan winter combo! - Ben Nighswonger
Drinking
Michigan craft beer
in any of many locations in the state. - Twitter user @jaw325
Walking the pier in
St. Joseph
and having hot cocoa at the Chocolate Cafe after! - Briana Herzog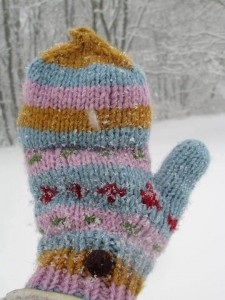 Photo courtesy of Facebook Fan Katrina Wright-Rayhill
Go outdoors! Snowball fights, forts,
tubing/sledding
, snowboarding/skiing, and then dry out/warm up while reading by the fire. - Twitter user @MegDaLibrarian
As I recall, the ultimate way to spend a snowy day was to bundle up around the fire with hot cocoa and toasted marshmallows listening to some great music. - Frances Resseguie Richardson
The ultimate way to spend a snow day in Michigan = Snowshoeing with family on the amazingly scenic
Pure Michigan trails
! - Twitter user @Ciesla504
Spending it with FAMILY- the more, the merrier! No matter what you're doing or where you are! - Twitter user @
rychepet
What's your favorite way to spend a snow day? Share your photos enjoying the snow using #PureMichiganSnowDay on Twitter and Instagram!