Fun and Friendship at South Haven's Women's Only Weekend
The gals are taking over South Haven! November 8th-10th is Women's Only Weekend. Groups of gal pals will hit the shops, restaurants, and local attractions in downtown South Haven to enjoy each others company and be entertained. Guest blogger Lisa Shanley gives us the scoop on this fun-filled ladies-only getaway.
If November 15
th
is opening day of firearm deer
hunting season
in Michigan and all of the Michigan men supposedly head to the woods, then it stands to reason that the women of Michigan should lay claim to an opening day in their own right. Well, they have!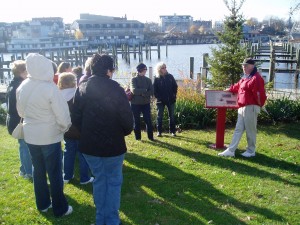 Head to
South Haven
, Michigan on November 8
th
and see for yourself why over 300 women have converged here! Believe me, the excitement of opening day at
South Haven's Women's Only Weekend
is better than "bagging your first buck!" With over 50 activities packed into three days, it's important to establish your "base camp" early. Translation – book your
room
! Just like antlers, they come in all shapes and sizes. Choose from historic B&B's, family resorts, waterfront inns, or a vacation rental that will sleep all of your gal pals.
Next, you'll want to buy your "license to hunt" – also known as your
Women's Only Weekend Ticket
. These can be purchased online for just $60 per person. Aside from lodging and meals, this is all you'll need to get into most weekend events.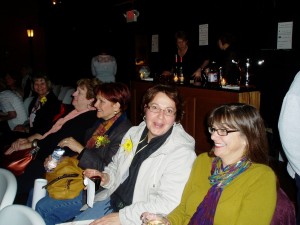 Now, comes the best part – staking out your territory! With so much going on, you and your group of gals will want to zero in on your targets early. Check the
schedule
on the home page of the visitors' bureau website. Whether it's shopping downtown, tasting wine, taking in classic chick flicks or just kicking back in your room with a glass of wine and a novel, this weekend is all yours so do what you want at your own pace!
With so much shopping, entertainment and fun; the "Sisterhood is Powerful" Brunch sponsored by Midwest Living Magazine is a top draw on Sunday, and is also included with the price of your ticket this year!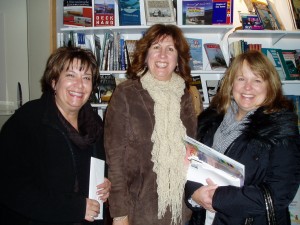 In the world of "Buck Pole Contests" – you know the ones where all the men proudly display their hunt side by side to see who shot the largest buck – well, we can top that too! At the end the weekend, the women with the most shopping bags will be entered into the WOW Shopping "Hall of Fame!" It might not be a
Boone and Crocket
big game record buck, but when you open the next credit card bill, let's compare who had the most fun. WOW, I guess we win!
Where do you like to go for a fun-filled Pure Michigan getaway with your friends?
Lisa Shanley is the executive director of the South Haven/Van Buren County CVB, past president of the Michigan Association of Convention & Visitor Bureaus, and marketing chair for the Michigan Beachtowns Association. Lisa and her all-star team at the CVB have been promoters, partners, volunteers, and participants of South Haven's Women's Only Weekend for the past three years! [wp_geo_map]