Gear Up for Camping Season in Michigan With These Helpful Tips
Summer camping season is just around the corner! Today, guest blogger Rick Kessler of Gr8LakesCamper give us some tips for preparing for your next Pure Michigan camping trip.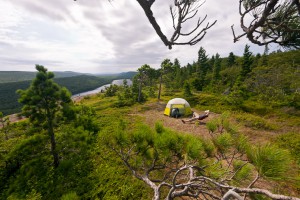 This is my favorite time of the year. With
warmer temperatures
teasing us that spring is right around the corner, it can only mean one thing: winter is on its way out (knock on wood). When this happens, my dreams of a summer full of camping can really start to take shape.
For me, camping is as much a part of summer as baseball, hot dogs and apple pie - more specifically, Detroit Tigers, hot dogs cooked over the campfire followed by hobo pies cooked to delicious gooey goodness over the same campfire.
Admittedly, I'm biased, but there's no better state for camping than Michigan. With more than a thousand public and private
campgrounds
statewide, Michigan offers something for every type of camper - along rivers, lakes, sand dunes and beaches, overlooking the Great Lakes and in
state parks and national forests
.
So how do you gear up for camping in Michigan? Here are my suggestions:
Wake Up from Winter!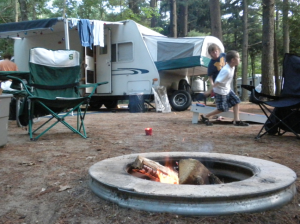 Your tent, RV and gear have been in storage all winter; now's the time to inspect it, clean it and get it ready for another season of camping.
For tent campers, if you put everything away last fall properly – i.e. not damp – then all you'll need to do is inspect everything to make sure it's good to go. For tents, look for tears, rips or holes. Same thing with backpacks and sleeping bags.
For RVers, which I am, de-winterizing the camper is chore I do with a smile on my face. A weekend spent flushing the antifreeze, inspecting for damage and cleaning the RV inside and out only means camping is next on the To-Do list.
Regardless whether you're a tent camper or an RVer, if there's any sign or smell of mildew, you must address it. Find the source, determine the extent and clean or replace as necessary.
Plan your Summer!
With the tent, RV and equipment all set, all that's left is to plan your trip!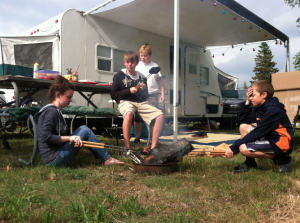 For us, where we go depends on what we want to do. If we're just looking to get away from it all, Michigan has no shortage of private and State Park campgrounds more than capable of letting us disconnect from society and reconnect with each other. But if our trip is more about the destination than the campground, again we're always able to find a campground close to where want to be.
For private campgrounds, visit the websites for Michigan Association of RV Parks and Campgrounds (www.michcampgrounds.com) and the
Michigan Association of Recreation Vehicle and Campgrounds
. Both have an extensive listing of campgrounds, including amenities, pricing and other information.
One change for 2014 is the Michigan DNR's new online State Park campground reservation system. It's much easier to use, and there's a photo of each campsite. You're going to love it!
Have you been camping in Michigan? Tell us about your trip.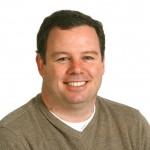 Rick Kessler is the author of the Gr8LakesCamper blog, which celebrates the world of RV camping in the Great Lakes region. Gather around the campfire and share tips, ideas and stories on RVing, camping and travel destinations. Follow Gr8LakesCamper on Twitter, Facebook, Pinterest and the Gr8LakesCamper blog.