Gear Up for Fall and Winter in Pure Michigan
With fall well underway and winter just around the corner, it's time to stock up on items that will take you well into the new year in Pure Michigan.

From outerwear to home goods and collectibles, the Pure Michigan Store offers a variety of items to help prepare you for cooler months. Here are a few of our favorites.

Also, if you purchase $75 or more, you can receive a 2012 Pure Michigan Calendar with your order. Use promo code FREE2012CAL at the checkout.

Full Zip Fleece Jacket: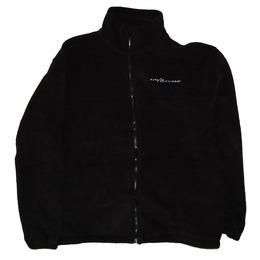 What's more versatile than the Pure Michigan Full Zip Fleece Jacket? Made of Land-Tec fleece, this unisex jacket is sure to be a wardrobe staple season after season.

Stormy Kromer Wool Cap: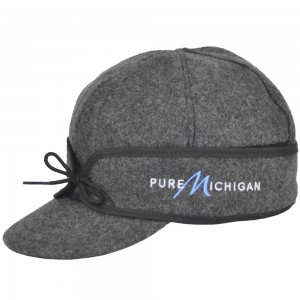 With timeless style and enduring durability, there's a reason that the Pure Michigan Original Stormy Kromer cap has been popular for more than 100 years. Beyond offering the best in fit and comfort, the cap can be pulled down around your ears like a headband when you need a little extra warmth. It is currently available in four colors and two size options.

Great Lakes Fishing Lures:




In Pure Michigan, it's fishing season 12 months a year. Stock up on Pure Michigan Great Lakes Fishing Lures before heading to the water.

Eco-Friendly Travel Mug: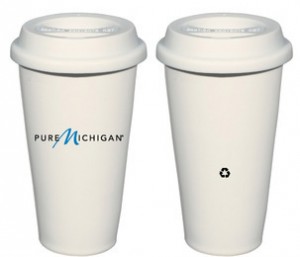 Whether you're taking part in an outdoor activity or running holiday errands, stay fueled on-the-go with the Pure Michigan "not a paper cup" Travel Mug. This mug looks like a paper cup from your favorite coffee shop, but is made of porcelain so that you can reuse it over and over again. It's a simple way to keep our state clean while getting your daily coffee (or hot chocolate) fix!

Pure Michigan 2012 Calendar: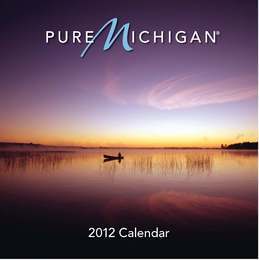 Plan ahead for 2012 with the new Pure Michigan Calendar. With stunning photography of some of our state's most beautiful destinations, it's sure to keep you inspired throughout the year. Check out our 2012 Pure Michigan Calendar post from a couple weeks ago to see the photos.