Six Things to Know About Playing FootGolf in Traverse City
FootGolf, a hybrid of golf and soccer, has been sweeping the world of golf in recent years. This spring, two courses in the Traverse City area – The Summit at Shanty Creek Resorts and Elmbrook in Traverse City – are being adapted for FootGolf.
The 18-hole course at Elmbrook and the nine-hole course at The Summit are both expected to be up and running by mid-May.
Guest blogger Mike Norton of Traverse City Tourism sat down with
Shanty Creek golf director Brian Kautz and Elmbrook manager Dennis Sternburgh to ask a few questions about the sport and what visitors can expect from the courses in Traverse City. Here are six things to know about playing Footgolf in Traverse City: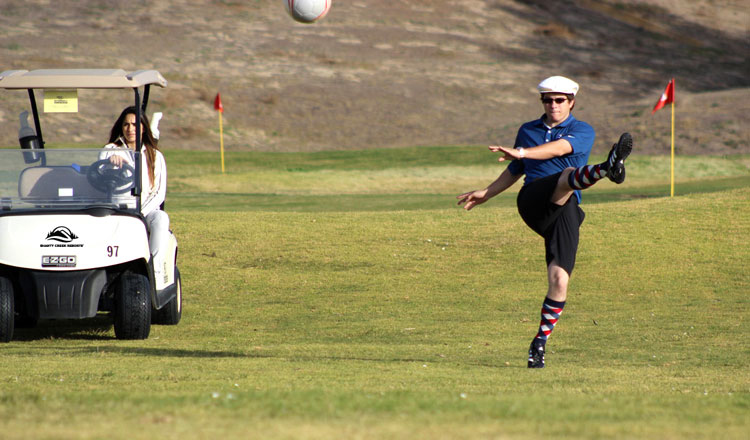 Photo courtesy of Shanty Creek Resorts
How did FootGolf get started?
The idea of blending golf and soccer has been around for decades, but it wasn't until the 1980s that Dutch enthusiasts created official rules and courses for the sport. It is now a recognized tournament sport in over 20 countries, and the American FootGolf League recognizes 85 participating U.S. courses in 29 states. Two of the four courses in Michigan are in Traverse City.
How do you play FootGolf?
FootGolf is played with a regulation #5 soccer ball, and its basic rules are like those of golf: whoever finishes the course with the least number of "strokes" is the winner. The first shot at each hole has to be taken from the tee, and players must play past the usual array of bunkers, trees, water hazards and hills. (Soccer players aren't necessarily at an advantage here, since they're used to playing on a flat field without having to deal strategically with terrain.)
Are there other rules?
Footgolfers are expected to abide by the rules of the hosting course, including dress code and appropriate shoes. For tournament play, a distinctive uniform is often worn (collared shirt, flat Hogan-style cap, golf pants or shorts, knee-length argyle socks and soccer shoes – not cleats) but that's not necessary for casual play. Except for the shoes.
What will it cost?
Elmbrook
hasn't decided on a price yet, but
Shanty Creek
will charge $10 per player, which includes the use of a regulation ball. There would be an additional charge for golf cart rental, should players prefer to ride.
Isn't this going to disrupt existing courses and create problems with regular golfers?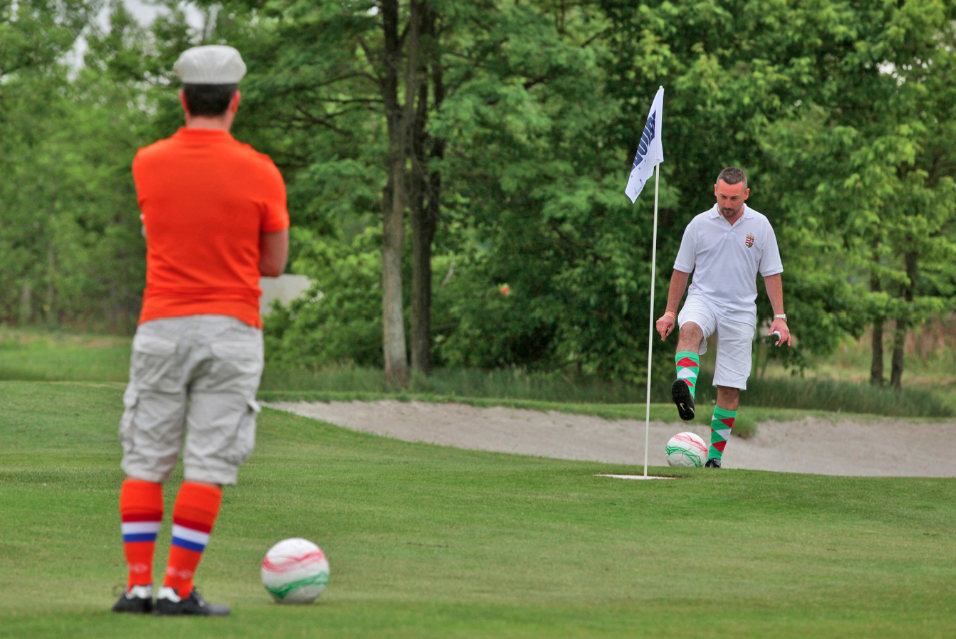 Adapting an existing golf course for FootGolf isn't as difficult as it might seem. FootGolf fairways run parallel to existing golf layouts, and they're about half the length – so 18 holes of FootGolf can be played in about the same time as nine holes of traditional golf. At Elmbrook, for instance, the FootGolf course is going to be laid out on the course's front nine. The nine-hole course at Shanty Creek will take up even less room, said Kautz – if players want to do a fuill 18 holes they can simply go through twice.
Also, the big 21-inch holes are typically placed in the rough or near undesirable hazards like sand traps, so it's rare for players of the two games to come into contact – or conflict – with each other. "They'll have to get tee times and wait in line just like any other golfer," says Sternburgh.
Is anyone considering forming a local FootGolf League?
Both golf courses are entertaining the idea, but are waiting to see how much interest there is before jumping in.
Do you plan to try out FootGolf in the Traverse City area?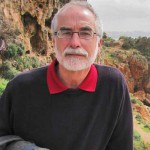 Mike Norton spent 25 years as newspaper writer and columnist before starting a second career as media relations manager at Traverse City Tourism. An avid cyclist, kayaker and snowshoer, he lives in the village of Old Mission.