Ryder Cup Match in Michigan
Everyone has a Michigan golf story or two they like to share. Some are more interesting than others. Here's a story Tim Hygh heard on a recent visit to the St. Louis Golf Expo.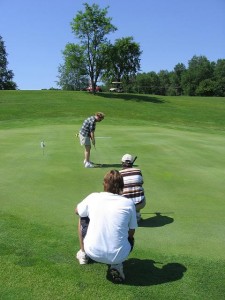 The Publisher of the St. Louis based
Avid Magazine
was beside himself when I told him I was visiting from Michigan. He immediately left his display booth to tell me a story he just had to share.
He said one of his best friends brings a group of 24 players to Michigan every summer to play their own version of The Ryder Cup. He was as excited as he was frustrated, because he wants to join his fellow golfers on the convoy from St. Louis, but they won't let him in. "It's like Notre Dame football tickets, I'm on the waiting list and I'm going to have to wait for someone to die before I can get on a team."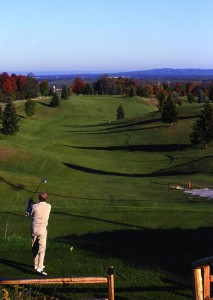 On his laptop he showed me his friend's website. And there they were in all their glory…team uniforms, flags, news updates, history, pictures, and plans for 2011. The matches have been hosted at some of Michigan's finest resorts, including
Boyne
,
Shanty Creek
and
Treetops
.
These guys have it down. They choose Michigan to get out of the Missouri heat and humidity and to play an endless collection of quality golf courses. And with 16 hours of daylight in the summer, it's easy to get 36 holes in one day when playing the Ryder Cup format.
You have to love passion. I'd love to be a fly on the golf cart windshield to watch how much fun these guys are having. Check them out on the web. It will bring a smile to your face. Who says you have to wait every two years for the Ryder Cup when you can come to Michigan and play in one of your own every summer.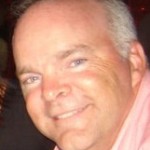 Tim Hygh has been involved in the Michigan golf scene since the early 80
'
s when the Michigan golf boom started. Hygh was a te
levision sports director at that time, before becoming the Marketing Director at
Shanty Creek,
where he organized the grand opening of
The Legend.
Since then, Hygh has helped produce two television programs on
Michigan Golf
, managed tournament media centers for the past 20 years, and is currently a golf public relations consultant for
Travel Michigan
.