One Tank Trips Idea: Zoos!
Are you looking for something close by for you and the kids to do this summer? In Michigan, you're never more than a one tank trip away from a zoo. If you're looking for smaller petting zoos and farms, where you can get up close and personal to the animals, or a large zoo with exotic animals from all over the world, Michigan has them both!
Detroit Zoo
– The Detroit Zoo was the first in the United States to use open natural exhibits, and features 125 acres of naturalistic exhibits with 1300 mammals, birds, reptiles, amphibians, fish and invertebrates of 250 different species
Potter Park Zoo
– This 100 acre park features the county zoological park with over 400 different animal species, plus playground, picnic areas, pony and camel rides, petting zoo, gardens and more.
Domino's Petting Farm
– This petting farm features over 150 farm animals, including rare African Watusi Cattle and Poitou Donkeys. Hayrides run all day and pony rides are available on weekends, weather permitting.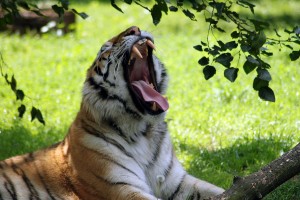 Binder Park Zoo
– Enjoy spectacular views of wild animals from elevated boardwalks. Get nose-to-nose with one of the largest giraffe herds in the country as you explore Wild Africa and hand feed a giraffe! Ride the Zoo & O. Railroad. See animals from down-under, as well as gift shops and restaurants.
John Ball Zoo Society
– Over 2,000 animals are located in a 140-acre park only one mile from the downtown Grand Rapids district. The zoo includes the Lions of Manyara exhibit featuring a pride of three lions, the only Aquarium in Michigan, a Komodo dragon, a troop of chimpanzees, the Treasure of the Tropics building, and Colobus Monkeys that can leap 50 feet and free fall to the next branch.
Lewis' Farm Market and Petting Farm
– In addition to a fabulous farm market, there is a petting farm, gift shop, pantry and children's corner, including Michigan's only animated Chicken show, gem mining, barrel horses, and duck races.
Wilderness Trails Zoo
– Enjoy a unique zoo experience as the mile-long trail winds past trees, ponds and one of the largest animal collections in Michigan. It is home to over 200 individual animals representing over 50 species including alligators, lions, tigers, monkeys and camels.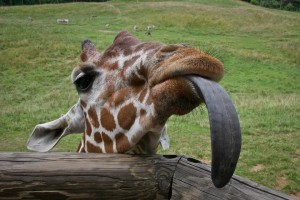 Children's Zoo at Celebration Square
– Celebrate nature, wildlife and lifelong discovery through affordable and engaging experiences for everyone from the young to the young-at-heart, in a garden-filled park-like setting. Animals from various parts of the globe make their home at the Children's Zoo, including wolves, river otters, bald eagles, black-footed penguins, Capuchin monkeys, kangaroos, alligators, exotic birds, reptiles and more!
LeCronier's Baby Acres
– Pet, feed and hold baby animals. See bunnies, chickens, pigs, kittens, goats, sheep and more.
Grandpa Tiny's Farm
– Step back in time at this working Historical Farm and Petting Farm. Hold cuddly baby bunnies and chicks. Watch playful lambs and goats. Feed and play with the farm animals, gather your own eggs and take a horse-drawn wagon ride!
Cindy Lou's Zoo
– Journey through 20 scenic acres in a park like setting. The zoo features both domestic and exotic animals for your entire family's enjoyment. Cindy Lou's Zoo features exotic cattle, red deer, fallow deer, camel, horses, miniature donkeys, goats & sheep, monkeys, lemurs, parrots and much more.
GarLyn Zoological Park
– The zoo includes both native (black bear, wolf, bobcat, whitetail deer, cougar, otter, raccoon, skunk) and exotic animals from around the world (camel, wallaby, patagonian cavy, reindeer), and many more.
DeYoung Family Zoo
- Come view the exotic felines and get the opportunity to interact with these magnificent creatures. The zoo is unique because it is a hands-on experience, and all of the animals are very responsive.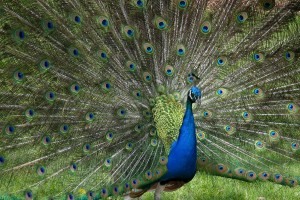 As you can see, Michigan offers many opportunities to view and appreciate animals throughout the state. Whether you are looking for a day trip, or a vacation to another region of Michigan, we've got you covered. See what other fun awaits in Michigan on a "
one-tank trip
".