Kim Sweet shares her "Pure Michigan Moment," a lifetime of Michigan memories, and her plans to complete a bucket list with her husband, including enjoying the Michigan fall colors and touring Michigan lighthouses.
My Michigan moments occur in each season as they come and go, from the spring air and fresh new life to the summer heat tempered by Michigan's many lakes and rivers. From
autumn colors
that take my breath away to brisk winter mornings when I can see my breath as it leaves my warm body.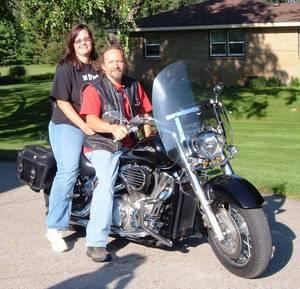 I can't say any one moment of my 40-plus years stands out more than another, so here's to every moment that I take throughout my Michigan days. And to make the most of my life here, my husband and I made a bucket list.
One of the things on our list is to travel around Michigan's shore on our motorcycle and visit every
lighthouse
. Last year, my husband and I took our first overnight trip on the motorcycle to
Ludington State Park
, where we spent the afternoon walking along
Lake Michigan
to the
Big Sable Point Lighthouse
. As one of the keepers flew his kite, he talked to us about the history of the lighthouse.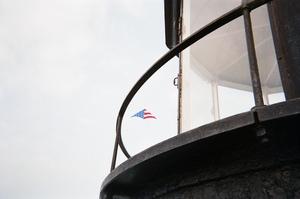 With every trip we take, our hope is to meet the keepers and listen to their stories about the history of the lighthouses and the families who lived in them. We'd even love to volunteer for a week or two.
Kim's bucket list consists of traveling throughout Michigan and seeing what Mother Nature has to offer. She and her husband want to someday travel to the Grand Canyon and Tennessee by motorcycle, and even Germany and Scotland.
Kim Sweet wrote about her "Pure Michigan Moment" for Michigan Travel Ideas
.