New Hunting and Fishing Resources Available for Michiganders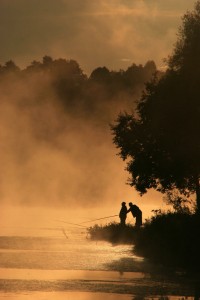 With four Great Lakes, 11,000 inland lakes and thousands of acres of state and private hunting land, it's no wonder that hunters and anglers take to the woods and waters each year in Michigan in search of that trophy buck or record breaking King.
We're excited to announce that we recently teamed up with
Outdoor Hub
to launch two all new tabs on our
Facebook page
geared specifically towards Michigan sportsmen. The Pure Michigan hunting and
fishing
tabs will provide resources, tips and inside information on these activities to ensure your next trip is a memorable one.
Updates will include information hunting and fishing seasons, the best spots to hunt and fish, what to bring on your trip and more. We'll also be sharing photos, videos and breaking local news.
Be sure to "Like"
Pure Michigan on Facebook
to check out the hunting and
fishing
tabs. You can click on the links directly or visit the Hunting and Fishing thumbnails next to our Free Photo Downloads gallery.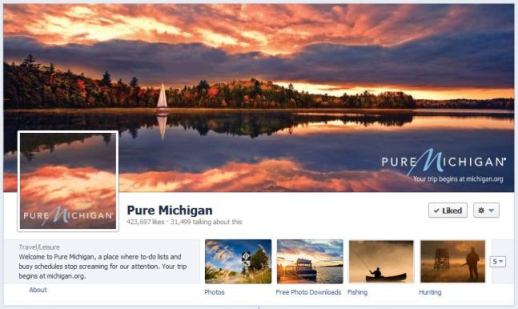 Take a look and let us know what you'd like to see featured here in the future! You can also join the conversation on Twitter by using the hashtags #PureMichiganFish and #PureMichiganHunt.