Cure Your Cabin Fever! Five Reasons to Take a Vacation Day and Head Outside
According to the U.S. Travel Association, U.S. workers only use 77 percent of their paid time off, resulting in nearly 169 million forfeited vacation days and $52.4 billion in lost benefits! Luckily, PTO days can be used any time during the year, and a quick winter trip is sure to cure any cold-weather blues. Here are six reasons to use those vacation days and explore what a winter day in Pure Michigan has to offer.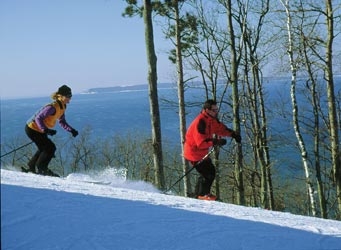 1. There's plenty of fresh powder!
With more than 51
ski areas
, 260 chairlifts, 1,000 runs, 50 terrain parks and an annual snowfall of more than 100 inches, Michigan offers some of the best
ski and snowboarding
slopes you can find in the Midwest. In-state resorts like
Boyne Mountain Resort
and
Crystal Mountain
are perfect for weekend away to shred some fresh powder or even take your very first lesson. Many resorts offer
tubing and sledding
fun, too!
2. Wineries are less crowded in the winter.
Take a winter winery tour!
Many think that all Michigan
wineries
hibernate during the winter season, but some stay open all year long for you to enjoy! One popular winter activity among foodies is to warm up with a glass of wine/small bites from a trio of wineries along a 7.5-mile ski and snowshoe path on the
Leelanau Peninsula
. The only question is, do you prefer red or white?
3. Trying something new can be thrilling!
Dog Sledding
Dog sledding
is a wild winter adventure. The hot breath of the huskie pack fogs the crisp winter air as they pull you with focused determination across the glistening landscape. Imagine you're racing against another team, over the same frozen terrain that explorers did long ago! Dog sledding is a fun activity for the whole family and can create memories that last a lifetime.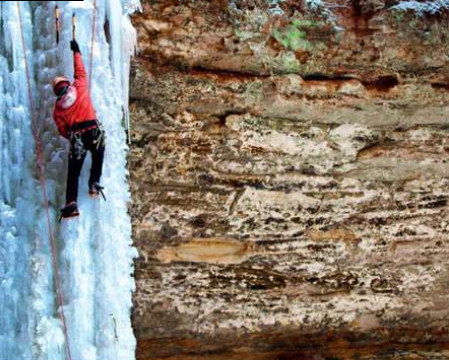 Ice Climbing
One of winter's newest silent sports,
Ice climbing
, combines challenge and adventure. With ropes and harnesses, ascend stunning icefalls, cliffs and rock slabs, all waiting to be conquered. Swing your axe into the ice, hold on tight and inch your way up the frozen ladder. Be one of the first people to know to say you climbed a
frozen waterfall!
Ice Luge
Did you know that one of lonely three
luge tracks
in the United States can be found right here in Michigan? Located near the shores of Lake Michigan in the
Muskegon Winter Sports Complex
, you'll be able to fly down the track just like the winter Olympians do.
4. There's always time for quality time.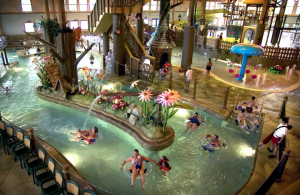 Photo courtesy of Zehnder's
Romantic Getaways
Sweep your sweetie away on a romantic getaway. You don't have to go far to find a perfect weekend getaway with that special someone in your life. Some
romantic packages
include champagne dinners, in-room Jacuzzi's and wine tastings while others let you relax with spa treatments or special in-room amenities. There's no wrong choice when surprising a loved one with a romantic getaway in Michigan.
Family Fun
If you're experiencing some cabin fever, we bet the kids are too! Family-friendly
w

aterparks
can be found all over the state, just waiting to wash away the norm. Whether you splash in the shallows with the little ones, or race each other for bragging rights down the twisting water slides, nothing brings families closer together than a Pure Michigan water park adventure.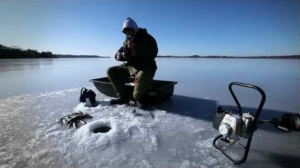 5. The fish still bite during the winter.
During the winter, Michigan's four Great Lakes, more than 11,000 inland lakes and hundreds of rivers and streams provide anglers with the perfect location to
ice fish
for bluegill, perch, pike and walleye. Whether you're a master angler or don't quite know your way around a reel yet, fishing in Michigan is fun for everyone. Make sure to mark Free Fishing Weekend (Feb.14-15) on your calendar and check out our
Winter Angler's Ultimate Packing List
before hitting the ice!
How would you spend a winter day off in Pure Michigan? Share your photos enjoying the snow using #PureMichiganSnowDay on Twitter and Instagram or visit michigan.org/snowday.