Ten Fun Ways to Burn Calories This Winter in Michigan
For most Americans, losing weight and exercising more tops their list of New Year's resolutions. We start off with good intentions of hitting the gym regularly, but according to a Wall Street Journal article, fitness resolutions and gym visits start to waver near the end of January.

If you've already started to get tired of the same gym routine, try the snow day workout. Getting outdoors and enjoying winter activities can boost your immune system, lift your mood and help you keep your fitness goals going strong.

Here are ten fun ways to get active outside during a Pure Michigan Snow Day.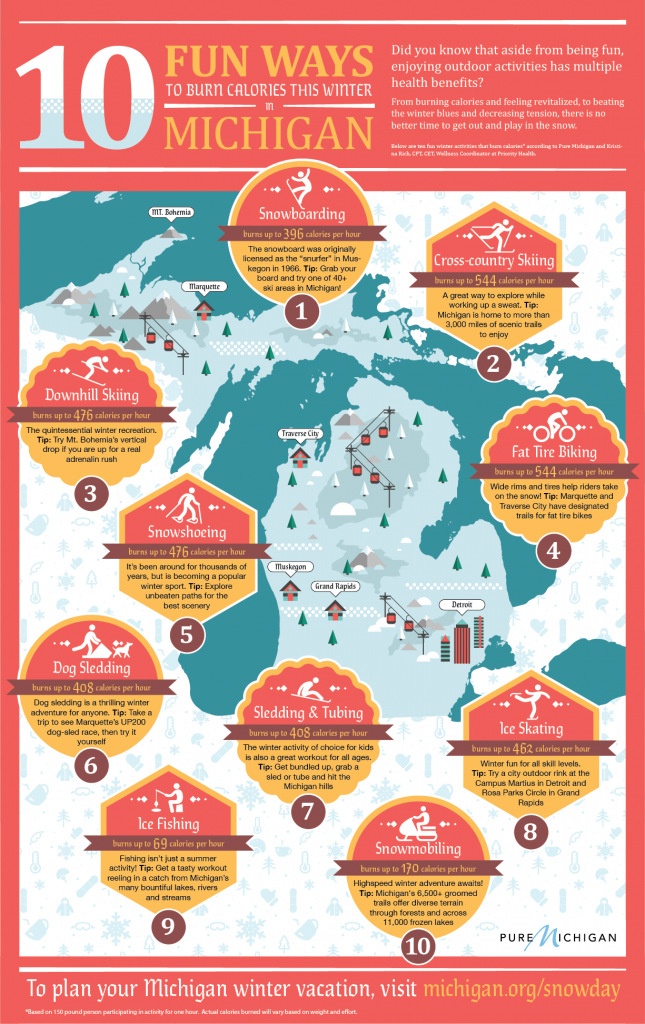 From winter ziplining and ice climbing to snowshoeing and snowmobiling, Michigan is a wonderland for winter activities. And after your exhilarating winter fun, why not treat yourself to some pampering at one of Michigan's award-winning spas.

What's your favorite way to spend a snow day? Share your photos enjoying the snow using #PureMichiganSnowDay on Twitter and Instagram or visit michigan.org/snowday to plan yours. Know an inspirational fitness leader? Submit your choice by January 23 for the Governor's Fitness Awards, honoring individuals for their pursuit, commitment and dedication to health and wellness.