Inside Information: Helpful Hints for Planning Your 2015 Summer Vacation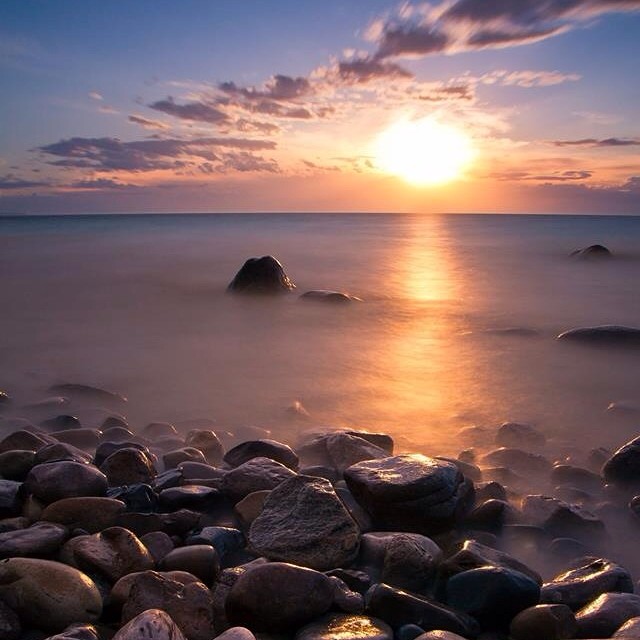 Photo courtesy of Instagram user @john_a_gessner
Before we know it, the snow and ice will begin to melt and we'll be looking forward to warm sunshine and long days. The only thing better than a Pure Michigan summer, is a Pure Michigan summer well planned. With that thought in mind, and summer dreams dancing in your head, check out this inside guide on the best times to book a warm weather Michigan getaway. Plus, see what's new around the state in 2015 to help you plan your travels.
When to book your stay
A stay at a
Michigan resort
is the perfect way to spend a summer getaway, and travelers from all over the country know it. The busiest times for these hometown hotspots are during the summer peak months of June, July and August. Typically, space sells out well before the busy season.
When planning a trip to a popular Michigan resort, it's best to book a reservation months ahead of time to assure vacancy and lower prices. The
Grand Hotel
staff on Mackinac Island recommends booking summer trips as soon as registration opens in November, as rooms typically are sold out by August and sometimes even July!
Consider planning and booking your trip months ahead to avoid the headache of overbooked resorts.
When to go on a summer vacation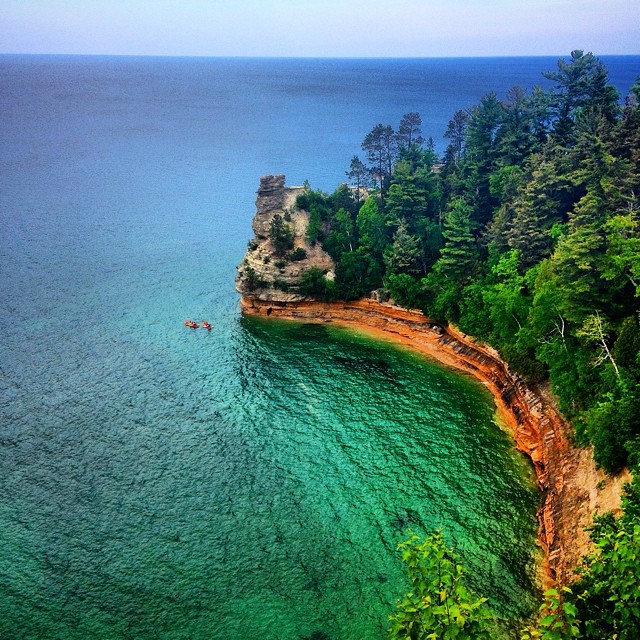 Photo courtesy of Instagram user @oni_one
Once you've decided where you want to stay, it's time to pull out the calendar and pick when you want to go.
A great way to avoid the sunscreen-covered masses it to plan your trip during the slower times of the season, which are right before or after the peak summer months. For example, resorts like
The Homestead
in Glen Arbor are popular during both the summer and winter seasons due to the complex being a golf and ski resort.
Expert travelers might advise that a trip in May or September could mean a Pure Michigan paradise nearly all to yourself. Besides not having to fight to find a beach chair, many resorts will offer lower prices for stays outside of the busy seasons!
When to buy your tickets
If you're looking for some summer fun closer to home, summer events and concerts are always happening around the state. Similar to resorts, buying tickets to a concert, show or festival early could potentially save you hundreds. Tickets to a popular concert only increase closer to the event date, and can be harder to come by when looking last minute. An added bonus of buying tickets early is the assurance of being able to sell your tickets if you can't make it through services like
StubHub.
Now that you know when to book, you can plan the most important part of your Pure Michigan summer getaway - the attractions! In 2015, travelers will discover a diverse offering of new and improved things to do, places to stay, food to eat and activities to explore. Here's a just a sampling of them. See a full list here.
New Attractions
-
Diego Rivera and Frida Kahlo in Detroit
opens at the Detroit Institute of Arts March 15 and runs through July 12, 2015. The exhibit explores the couples' careers and their impact on Detroit with nearly 70 works of art.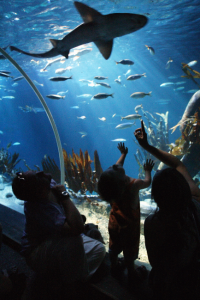 Photo courtesy of SEA LIFE
- The
Sea Life Michigan Aquarium
opens at Great Lakes Crossing Outlets in Auburn Hills at the end of January. Measuring 35,000 square feet the aquarium features more than 5,000 aquatic creatures, including an exhibit highlighting the Great Lakes.
-
The Detroit Zoo
will open a new, $21 million Penguinarium in late 2015. The 24,000 square foot center will be the largest center in the nation dedicated to penguins.
-
The Richard and Helen DeVos Japanese Gardens
at the Frederik Meijer Gardens and Sculpture Park in Grand Rapids will have its grand opening June 12, 2015. The garden will have an authentic Japanese teahouse, waterfalls, and zen-style gardens.
- The
Discovery of King Tut Exhibit
at the Grand Rapids Public Museum opens May 16, 2015 featuring more than 1,000 reproductions of items from the tomb of Tutankhamun.
- The exhibit
Roadside America: From the Lens of John Margolies
will be on display at The Henry Ford Museum May 9-April 7, 2015 and the revamped
Ford Rouge Factory Tour
opens February 2015 with full production at The Henry Ford.
- Grand Traverse Commons now features a
botanic gardens
on the grounds of Historic Barns Park. The 25-acre garden incorporates existing meadows, hillsides and a pair of massive 19th century barns.
- Two new exhibits have opened at the Gilmore Car Museum in Hickory Corners. The Lincoln Motor Heritage Museum was patterned after a historic Lincoln dealership and celebrates the Lincoln with more than 20 vehicles. The
Cadillac-LaSalle Club Museum
is a premier attraction for enthusiasts.
- The Ella Sharp Museum in Jackson is now offering tours of
Cell Block 7
– the only prison exhibit within the walls of an operating penitentiary.
- Owosso's rebuilt, LEED certified
Lebowsky Center
has re-opened featuring live shows from the Owosso Players.
-
The Thumb Quilt Trail
showcases barns and agricultural traditions in Huron, Sanilac, and Tuscola Counties.
- Ludington will be offering
smartphone tours
of both the Mason County Barn Quilt Trail and the Mason County Agricultural Trail.
What's New to Do
Adventure and Recreation
- The Michigan Department of Natural Resources'
Outdoor Adventure Center
on the Detroit riverfront will provide guests with exhibits, displays, and hands-on simulators to showcase the natural and cultural resources in Michigan.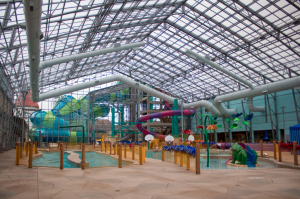 Zehnder's - Photo courtesy of Frankenmuth CVB
-
Zehnder's Splash Village
of Frankenmuth has opened its new 29,000 square foot atrium waterpark. The retractable roof is the only of its kind in the Midwest.
-
Trestle Park
in Denton Township provides recreation opportunities in Roscommon County including campsites and swimming at Sullivan Beach.
-
Thumbs Up Wine Trail
is a 275 mile trail spanning from Bad Axe to Clinton Township. The trail consist of vineyards, wineries, a meadery and a cider house.
- The 42-mile
Fred Meijer Clinton Ionia Shiawassee State Trail
is now open. The trail connects the communities of Ionia, Muir, Pewamo, Fowler, St. Johns, Ovid and Owosso, utilizing a former railroad corridor.
- Michigan's new statewide trail running from Belle Isle Park to Ironwood is now open offering two distinct routes (one for hiking, one for biking) and serving as a link between many existing trails.
-
Michigan Activity Pass (MAP)
has combined with Michigan state parks, the Michigan Historical Center and Michigan libraries to offer free passes to more than 120 historic and cultural destinations around the state.
-
Hanson Hills Recreation Area
, in Grayling, has a new six mile Fat Bike trail.
- Au Train's new trailhead was completed this fall. The trailhead includes a universally accessible kayak launch and fishing pier, railroad depot pavilion, log cabin interpretive center, picnic tables, restrooms, and trail head for multi-uses.
- A 9-hole footgolf course is coming to the
Riverwood Resort
in Mt. Pleasant and
Hawk Hallow
in Lansing is also now offering a footgolf course.
- Holland has created a new walking guide/map allowing people to take advantage of the snow-melted streets and sidewalks as well as enjoy the natural beauty of the town all year long. New walking and driving guides of historic and art sites in the Holland region is also now available.
-
River Town Adventures
has opened in Lansing offering kayak, canoes or paddle boards available to rent and explore the Grand and Red Cedar Rivers. Taxi tours are now also available from the Lansing City Market, Old Town or REO Town.
- Traverse City's
Mt. Holiday
now has a ten station zipline available with advanced reservations.
-
Running Rivers
in Douglas now offers a three hour kayak and stand up paddle board float trips on the Kalamazoo River.
Sports and Events
- A new, reversible Tom Doak designed golf course will be built at Forest Dunes Golf Club in Roscommon.
- Bassmaster returns to Michigan with an
Elite Series tournament
at Lake St. Clair August 27-30, 2015.
- Kalamazoo hosts the
U.S. Curling National Championships
February 14- 21, 2015 as well as the PDGA Amateur Disc Golf World Championships July 18-25, 2015.
- ATV Riders will be able to travel across the Mackinac Bridge for the first time ever as part of the inaugural
Trek the Mighty Mac
event October 3, 2015.
-
DisArt Festival
– a 15-day multi-faceted celebration of arts – is launching in downtown Grand Rapids April 10-15, 2015.
What's New to Eat or Drink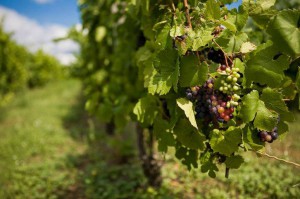 Wineries – New wineries opened or opening in Michigan include:
-
Walloon Lake Winery
(Walloon Lake)
-
Petoskey Farms Vineyard
(Petoskey)
-
3 North Vines
(Croswell)
-
J-Tree Cellars Winery
(Tecumseh)
-
Love Wines
(Ludington)
-
Aurora Cellars
(Lake Leelanau)
-
The Villa Mari Vineyard
and
Bonobo Vineyards
(Traverse City)
-
Seasons of the North
(Indian River)
-
WaterFire Vineyards
(Torch Lake)
Breweries – Michigan's craft beer scene continues to grow with the opening of the following breweries:
-
Thumb Coast Brewing Company
(Port Huron)
-
Cognition Brewing Company
(Ishpeming)
-
Elk Street Brewery
(Sandusky)
-
One Well Brewing
,
Brite Eyes Brewing Company
,
Texas Corners Brewing Company
(Kalamazoo)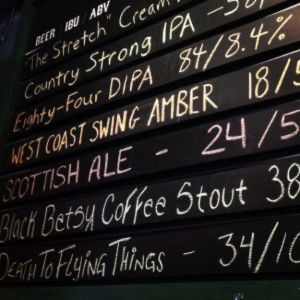 Photo courtesy of The Mitten Brewing Co.
-
Tecumseh Brewing Company
(Tecumseh)
-
Territorial Brewing Company
(Battle Creek)
-
Tripel Root Brewery
(Zeeland)
-
Hop Lot Brewing Company
(Suttons Bay)
-
Constantine Brewing Company
(Constantine)
-
Elk Brewing
(Grand Rapids)
-
Eternity Brewing
(Howell)
-
Fetch Brewing Company
(Whitehall)
-
Northport Brewing
(Northport)
-
Railtown Brewing Company
(Caledonia)
-
River's Edge Brewing Company
(Milford)
-
Upper Hand Brewery
(Escanaba)
Other Spirits
-
Grey Skies Distillery
,
Long Road Distillers
,
Flatlanders Barstillery
(Grand Rapids)
-
Detroit City Distillery
(Detroit)
Ready to plan your trip? Visit m
ichigan.org
to see everything there is to do in the summer, and all year long.