5 Reasons Golfing in Charlevoix is Above Par
Charlevoix is known for its picturesque views of Lake Michigan, Round Lake and Lake Charlevoix. Nestled between these lakes, Charlevoix boasts of five renowned area golf courses. This region of northern Michigan offers interesting course diversity and easy access to multiple courses. Read more on the incredible golf scene in Charlevoix and a few courses to explore when you visit the area.Proximity to the courses
Charlevoix boasts of five renowned golf courses. Each of these five courses is located no farther than 20 minutes from downtown Charlevoix, making it easy to play multiple courses in one day. If you are looking for panoramic views, consider golfing at
Antrim Dells
. This golf course has amazing views of Lake Michigan while offering a challenging course for every skill level.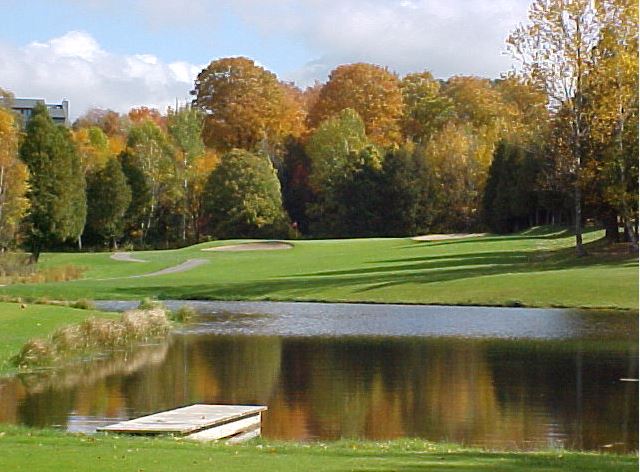 Photo Courtesy of Visit Charlevoix
History in the making
History comes alive at two of the oldest golf courses in the state of Michigan. The
Belvedere Golf Club
and the
Charlevoix Golf Club
were both founded by renowned Scottish architect William Watson over 100 years ago. Both of these courses exhibit classic beauty and are known for their attention to detail and preservation. If you are looking to relive history, the
Belvedere Golf Club
hosts the annual Belvedere Hickory Open in June, drawing in golfers from around the United States for games dressed in historic apparel and using hickory shafted clubs.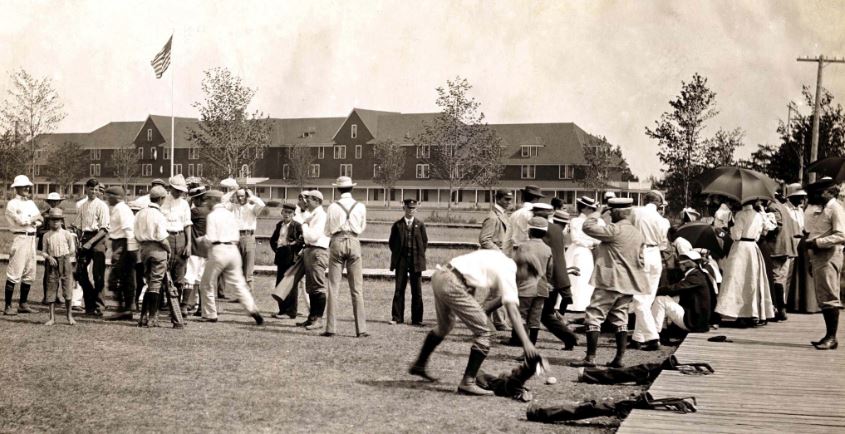 Photo Courtesy of Visit Charlevoix
Variety is the Spice of Life
Diversity of courses, amenities, and degree of difficulty are extremely important aspects to the sport of golf. Charlevoix offers a variety of courses meeting all needs and skill sets. Whether you are looking for a 9-hole course, a classic layout, or championship challenges, Charlevoix has it all. The
Dunmaglas Golf Course
provides a pure and unspoiled golfing experience while the
Heatherwoods Golf Course at the Charlevoix Country Club
offers bent grass fairways with 4 of the most challenging end holes in Northern Michigan. The
Charlevoix Golf Club
is a 9-hole course that offers gentle terrain that is good for beginners, families, or if you're looking for a quick round of golf.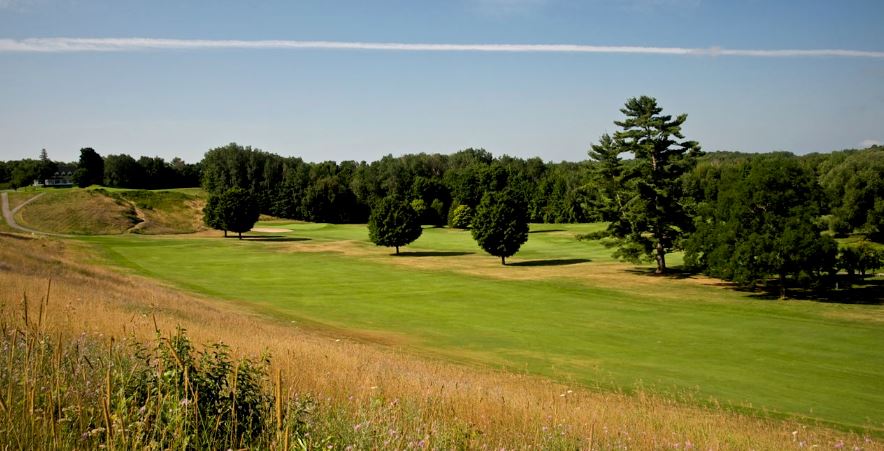 Photo Courtesy of Visit Charlevoix
Deals and Discounts
Everybody likes a deal, right? Each Charlevoix area golf course offers group packaging and specials. Check out each of these golf courses to see about special group discounts and outings. Insider tip: Plan to golf in Charlevoix during the off season (beginning of May or end of September through mid October) to enjoy greatly discounted rates as well usually good weather and gorgeous fall colors.
Stay and Play
After spending a day (or two) on the golf course, take in the happenings of downtown Charlevoix. Enjoy one of the many great restaurants, take a stroll through unique stores, stop for an ice cream cone or fudge, and top the night off with Michigan craft beer. No matter what your group's interest, there is something fun for everyone.
Use this website
to plan your trip to Charlevoix!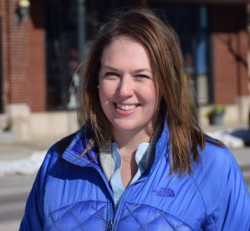 Katherine Forrester is a graduate from Hope College with a degree in communication and works at the Charlevoix Convention and Visitors Bureau as the Sales & Marketing Coordinator. She is a native of Charlevoix, loves skiing, kayaking, going to Detroit Red Wings games, and craft Michigan beer. You can follow the Charlevoix Convention and Visitors Bureau on Facebook and Twitter.