Cyber Monday Sales can Mean Savings for Pure Michigan Adventures
December is nearly here! The turkey leftovers from Thanksgiving have become sandwiches and shoppers everywhere will soon embark on some holiday shopping via the web. So while you're ordering that wool sweater, why not take a few moments to gift yourself, or someone you love, with one of the great Michigan travel packages that are available this Cyber Monday and beyond. Here are some locales you may want to visit for a Pure Michigan experience:Mackinac Island: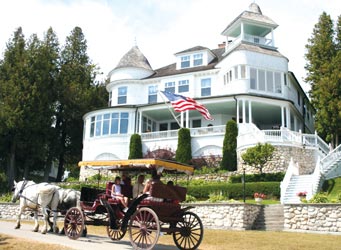 Do you like rugged outdoor activities, beautiful coastal views and an experience from a more innocent time? If so,
Mackinac Island
is for you.
A favorite summer and fall destination, Mackinac Island offers great water sports, fine dining, luxurious lodging, historical sites and memories that will last a lifetime. Be sure to check out the "monthly specials page" for great rates for the iconic Pure Michigan island.
St. Ignace area: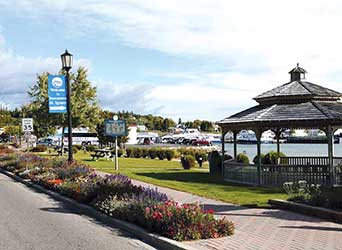 With its breathtaking views and area museums and historic sites, the St. Ignace area is great way to start off an adventure in the Upper Peninsula.
Located just beyond the
Mackinac Bridge
, St. Ignace and surrounding communities offer signature Michigan experiences like the
Soo Locks
in Sault Ste. Marie and the
Great Lakes Shipwreck Museum and Whitefish Point Lighthouse
in Paradise.
Grand Traverse Bay area
: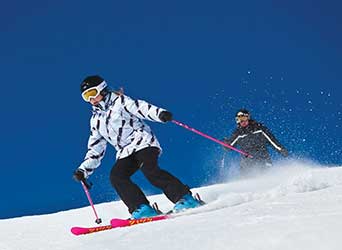 The Grand Traverse Bay area is a favorite spot for day trippers and those looking for more extended stays.
During the winter, you can enjoy the more than 200 miles of some of the finest and most diverse ski and snowmobiling trails in the nation. In the summer, visitors can work on their tan while stretched out on beautiful beach sand or go for a dip in the crisp blue waters of
Lake Michigan
.
The area is also home to resorts and spas, as well as beautiful parks, museums and entertainment venues for a wide array of activities and attractions.
Great Lakes Bay region
: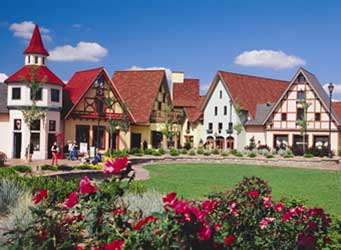 The
Great Lakes Bay
region in Michigan is home to several communities with diverse experiences that the entire family can enjoy during and after the holiday season.
From
Bay City
's antique shops and views of the Saginaw River to beautiful and picturesque
Dow Gardens
in
Midland
, there is no shortage of sites to see and activities to do.
The
Frankenmuth
area is a particular favorite during the holiday season. Go shopping at
Bronner's Christmas Wonderland
or get splashed at
Zehnder's Splash Village Hotel & Indoor Water Park
, a 30,000 square foot indoor waterpark.
For more ideas or information about travel packages and deals in Michigan, click here.