Fall in Love with Ann Arbor this Valentine's Day
We love Valentine's Day here in the Ann Arbor area. Whether you're single, in a relationship, married or anywhere in-between, there's a surplus of unique and fun things to do in mid-February.
Single and ready to mingle? Join the party at Necto's second annual University of Michigan
Top DJ Competition
on Feb. 11, and vote for your favorite guest DJ, or head out for a show at The Ark. On Feb. 11 The Ark will host
My Folky Valentine
, a collaboration of sweethearts making lovely music together and on Feb. 12, Christine Lavin and Don White will be there to entertain you. On Valentine's Day itself, Caravan of Thieves will play the Ark and perform their new release, "Kiss Kiss." Perhaps you're more interested in a pampering experience? Treat yourself to a relaxing treatment at
Jessica's Apothecary
or
Balance Massage Therapy
. And, you can always celebrate your true love for Michigan sports by cheering on the Wolverine Men's Basketball Team at the Crisler Center when they take on Purdue on Saturday, Feb. 13!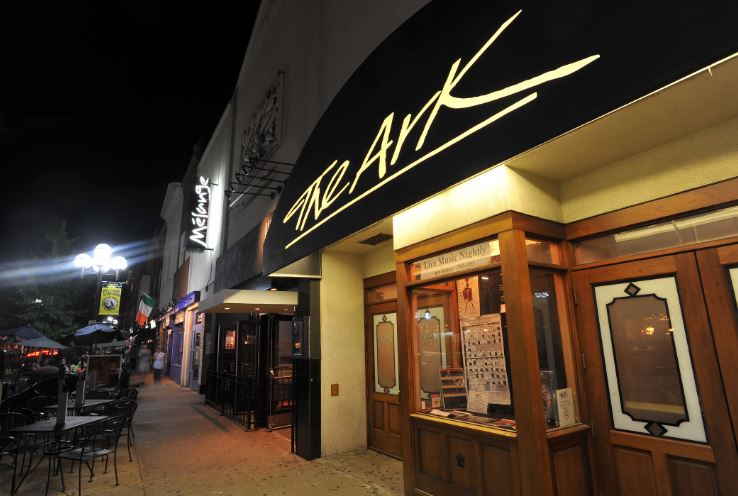 Photo Courtesy of Visit Ann Arbor
Looking for a unique experience for you and your sweetie? Take him or her out for an evening of opera and spectacular food on Feb. 12 at Gratzi! The Bellini Opera Theatre will be there to perform selections from Andrew Lloyd Webber's
Phantom of the Opera
, and Gratzi's Chef John Fischer will create a beautiful three-course dinner. The
Kempf House Museum
will host "Victorian Valentine Teas" on both Feb.13 and 14, featuring beautiful music played on Ann Arbor's first concert grand piano and scrumptious sweets, savories and teas, all in an intimate and historic setting. If choral music is your thing, you should definitely mark your calendar for Feb. 14 to see the UMS Choral Union, as they present
Love is Strong as Death
at the iconic Hill Auditorium (and use promo code PUREMI to get $10 off on tickets!).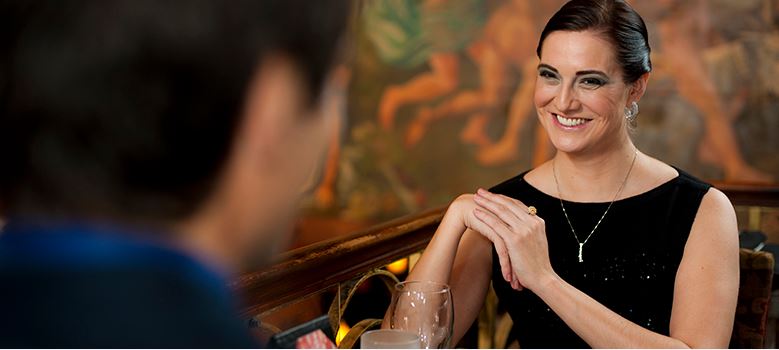 Photo Courtesy of Visit Ann Arbor
For a more traditional dinner-and-a-movie date night, consider
Romeo+Juliet
(yes, the 1996 Baz Lurhmann classic!) at the Michigan Theater following a delectable dinner at one of the Ann Arbor area's fine dining establishments. You can't beat
Terry B's
in Dexter, the
Common Grill
in Chelsea, or
Aventura
in Ann Arbor (among many others)! Finish off the evening with a kiss under the Engineering Arch (legend has it that imminent nuptials will ensue!), a sweet baked treat at the Cupcake Station, and/or drinks and dessert in a romantic setting at La Dolce Vita. If you really want to go the extra mile, you can hire
The Huron Valley Harmonizers
to serenade your sweetie with love songs.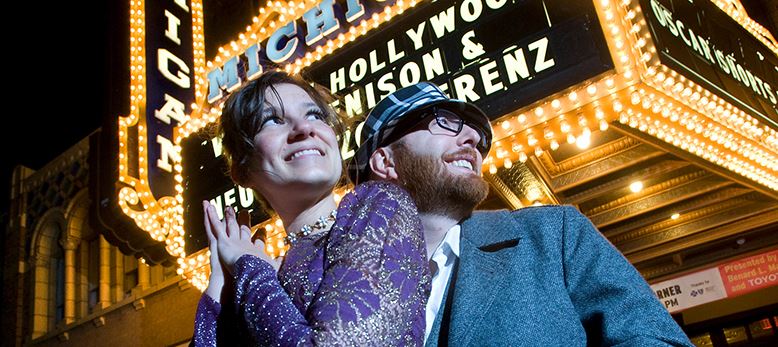 Photo Courtesy of Visit Ann Arbor
What are your favorite Valentine's Day traditions in the Ann Arbor area? Are there romantic upcoming events in mid-February that get your heart racing?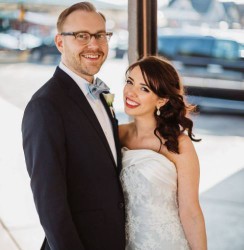 Margaret Wyzlic is the Communications Manager at the Ann Arbor Area Convention and Visitors Bureau and enjoys telling the world about the Ann Arbor area and all of the exciting things happening in our beautiful city. Recently married, she and her husband enjoy all that Ann Arbor has to offer when it comes to romantic restaurants and attractions, and hopes that you'll come to visit our area as well to '"feel the love."