10 Pure Michigan-Inspired Gift Ideas
Order by December 13, 2019, to ensure delivery by Christmas!
---
Finding the perfect gift for the special people in our lives can be a daunting task, especially during the holidays. That's why the
Pure Michigan Store
is here to help you find the presents and stocking-stuffers with the
holiday collection
this season—or for any other occasion all year-round.
From cozy winter accessories to games that are fun for the whole family, here are some Michigan-themed gifts that are sure to spark pure joy this holiday season.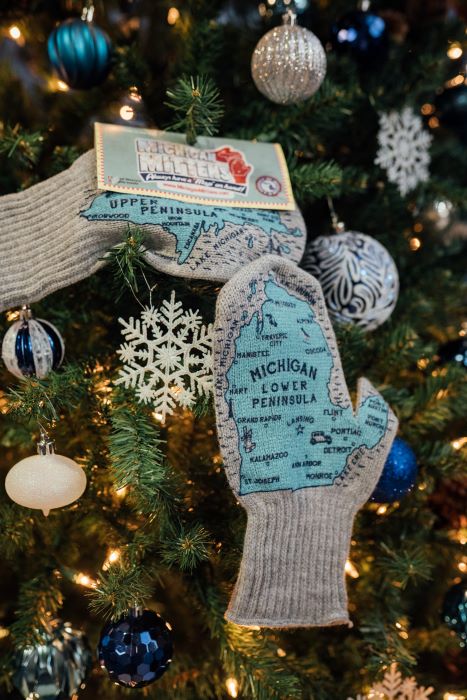 Created by Michigan Mittens, these cozy mittens feature the company's signature "maps"— along with the Pure Michigan logo—and were inspired by the state's shape and nickname as the "Mitten State." With the Upper Peninsula printed on one mitten and the Lower Peninsula on the other, whoever receives this unique gift will be able to show their Michigan-pride when keeping warm this winter.
The mittens are available in the colors Hunters Plaid or Fog Grey.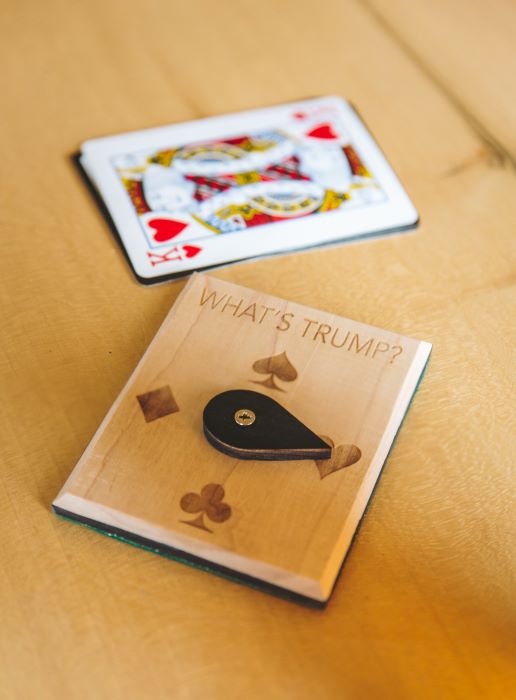 Do you Euchre? If you are a Michigander by heart or location, you best answer, "Yes." This unique, wooden Euchre game set is handcrafted by local Michigan artists with a raw maple finish. This kit has space for a deck of cards and includes three boards, two of which keep score and one that answers the inevitable question of, "What's Trump?"
There are also different bundles available of this kit that include
cards
or
coasters
to make sure you have everything you need for this classic Michigan card game.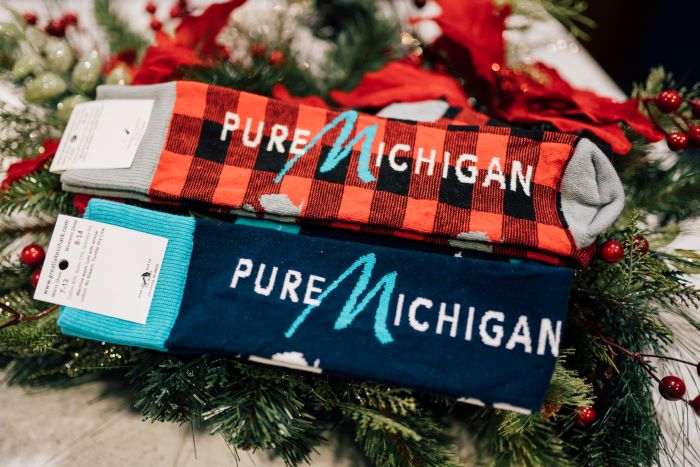 Designed by the Great Lakes Shark Sock Co., these over the calf socks are sure to be spectacular stocking stuffers. Available in classic Red Plaid or Blue, show off your love for Michigan while lounging around the house or wear them under your favorite pair of boots out in the snow, all while keeping your feet warm this winter.
All socks come with state silhouettes—which includes Isle Royale in Lake Superior—and the Pure Michigan logo.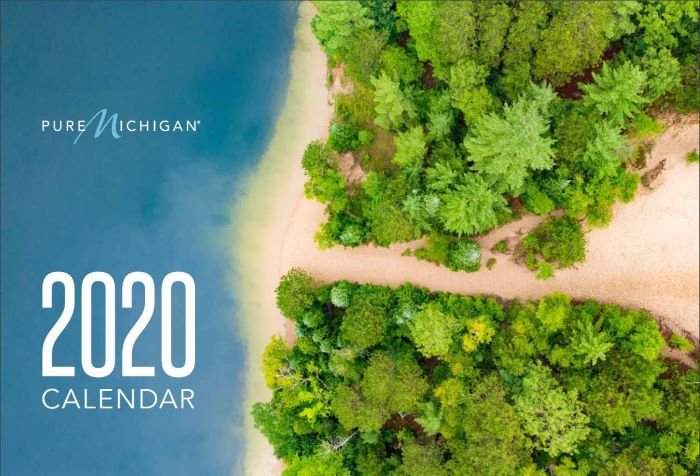 Start the new year off right with the gift that will keep on giving all year long. The 2020 Pure Michigan Calendar is here and is complete with 12 months that feature stunning Michigan photography throughout the state's four seasons.
With photos ranging from Belle Isle at sunset to skiing in Harbor Springs and UP waterfalls to the Mackinac Bridge lit up at night, this calendar is perfect for hanging on your wall at home or at your desk at work.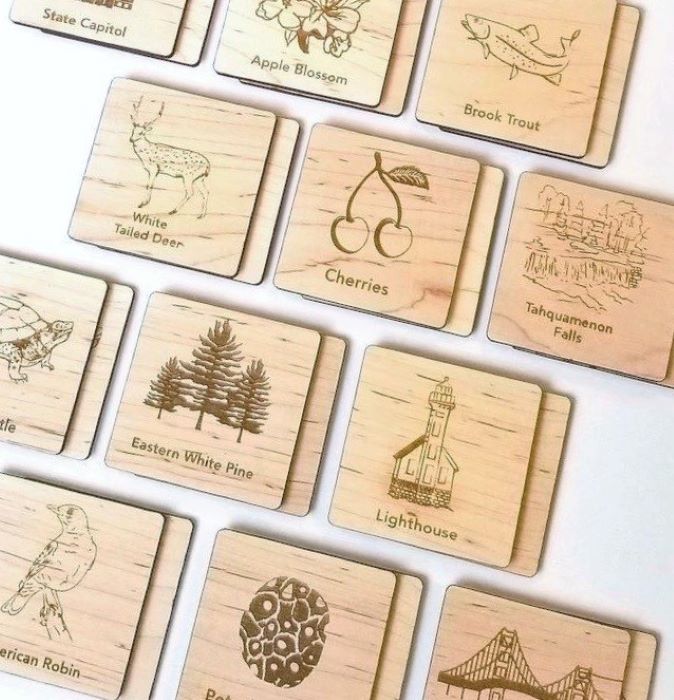 If you're looking for a Michigan-inspired gift for the younger members of your family, the Pure Michigan Memory Game is what you're looking for. Featuring iconic state symbols on wood tiles—like Petoskey stones, whitetail deer and lighthouses—it's also very easy to transport and can be played at any event or occasion.
Whether this game is used on the road during a Michigan getaway or just a regular night at home, this is a sure way to pass the time and create lasting memories of family fun.
6. Pure Michigan Tervis Tumblers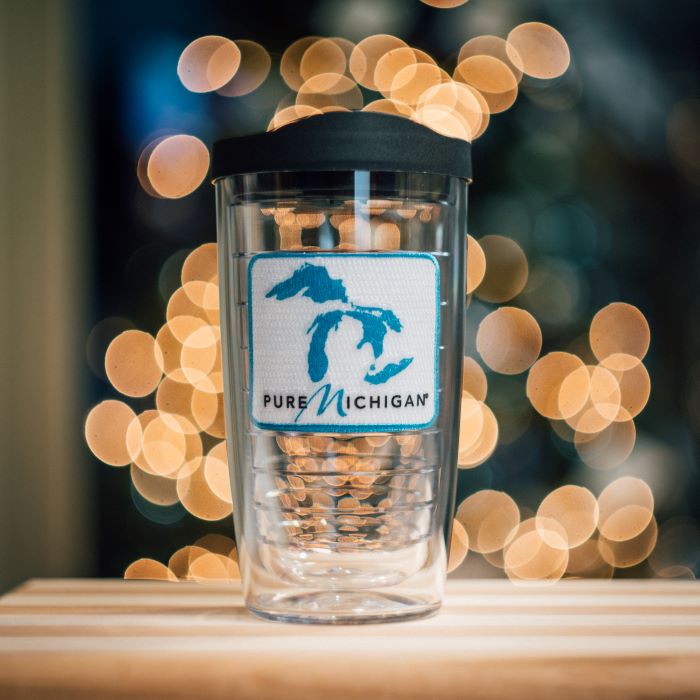 Tervis's
16-ounce tumbler design
is decorated with a unique Pure Michigan patch, available in blue or black, and it may soon become the most popular cup in your home. It's great for both hot and cold beverages, is microwave safe and fits most cupholders so you can stay refreshed (or caffeinated) on your Pure Michigan road trip this winter.
If you're looking to refill less while on the go, try the
24-ounce Tervis tumbler
with an attractive, wrap logo design. For the smaller members or your family, a 12-ounce tumbler is also available with
blue
or
black
patches as well.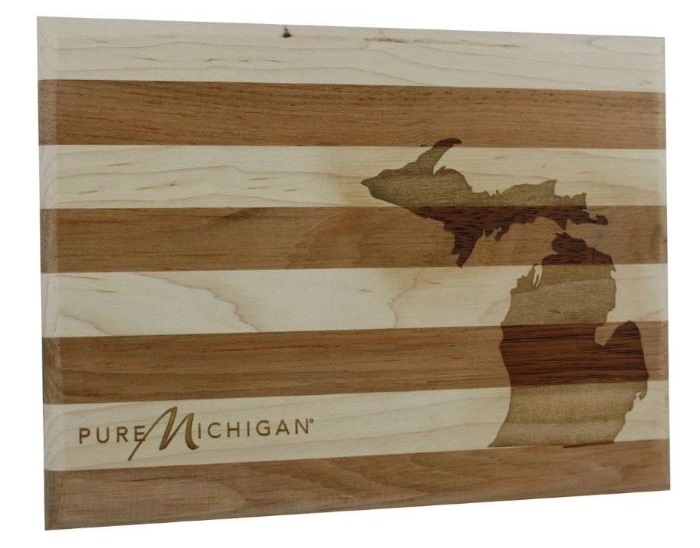 Handmade by local Michigan artists with alternating strips of natural cherry and maple wood, this small cutting board is as beautiful as it is practical. In addition to the board's stunning construction, a burned-in shape of Michigan and the "Pure Michigan" logo add delicate yet artistic accents. (To perfectly preserve the beauty of the face of the cutting board, simply use the blank backside for actual cutting.)
8. Wine Glasses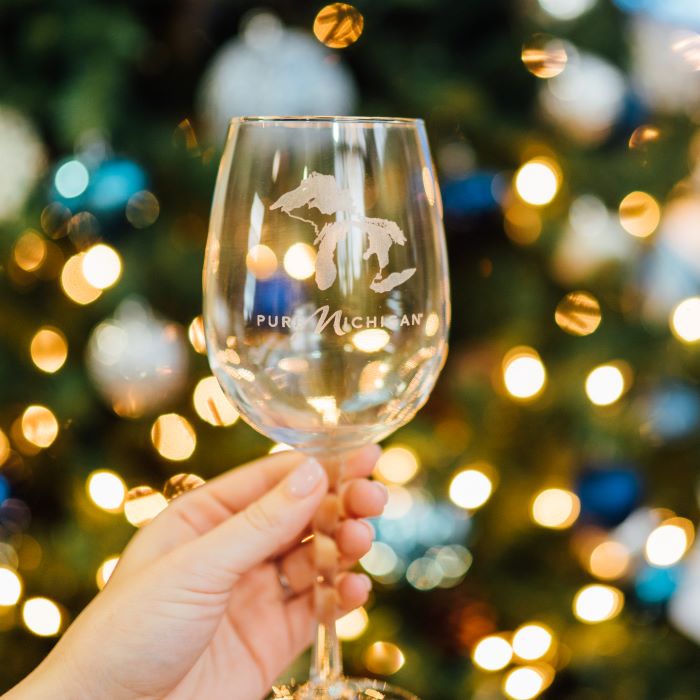 Wine can be a go-to gift that never disappoints during the holidays. With more than 100 wineries across Michigan, there is no better way to enjoy a vintage than with a Pure Michigan wine glass. With a wide selection of wine glasses available, the
16-ounce Great Lakes Wine Glasses
features a beautifully etched graphic of Michigan's Great Lakes.
Other wine glasses options include
16-ounce White Wine Glasses
with the Pure Michigan logo,
17-ounce Stemless White Wine Glasses
with the logo and more.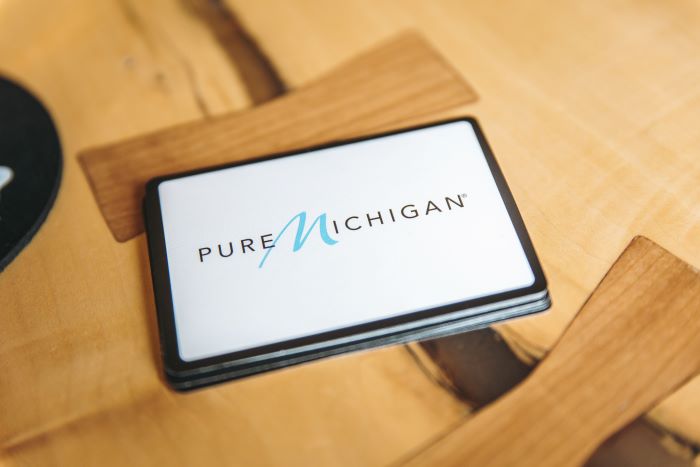 If you're looking for a small gift that will provide good times and memories for years to come with loved ones, the Pure Michigan playing cards are a perfect choice. These playing cards feature a stylish trim along the back edges of the cards in either black or blue, as well as the Pure Michigan logo for added detail. Included in the pack are a poker hand guide and a card with the rules of Texas Hold 'em.
If your game of choice is Euchre, opt for special
Euchre Playing Cards
pack that contains two full Euchre decks as well as score cards. With these specialized packs, you won't have to waste precious playing time sorting out unneeded cards.
If you need something to pack your Michigan-themed gifts in, the Pure Michigan Tote—available in bold royal blue—will do the trick. Constructed from durable,100% cotton canvas, this tote bag is designed to go anywhere and look good doing it. So, whether you're packing mittens and hats for a day on the slopes or towels for lounging on the beach, you'll be perfectly prepared to carry everything you need on your Pure Michigan getaway.
To view the complete featured holiday collection and more, visit
puremichiganstore.org
.
---